6 Days trip in France
Budget: 0 USD - 3000 USD
Historical landmarks
City sightseeing
Cultural experiences
Food exploration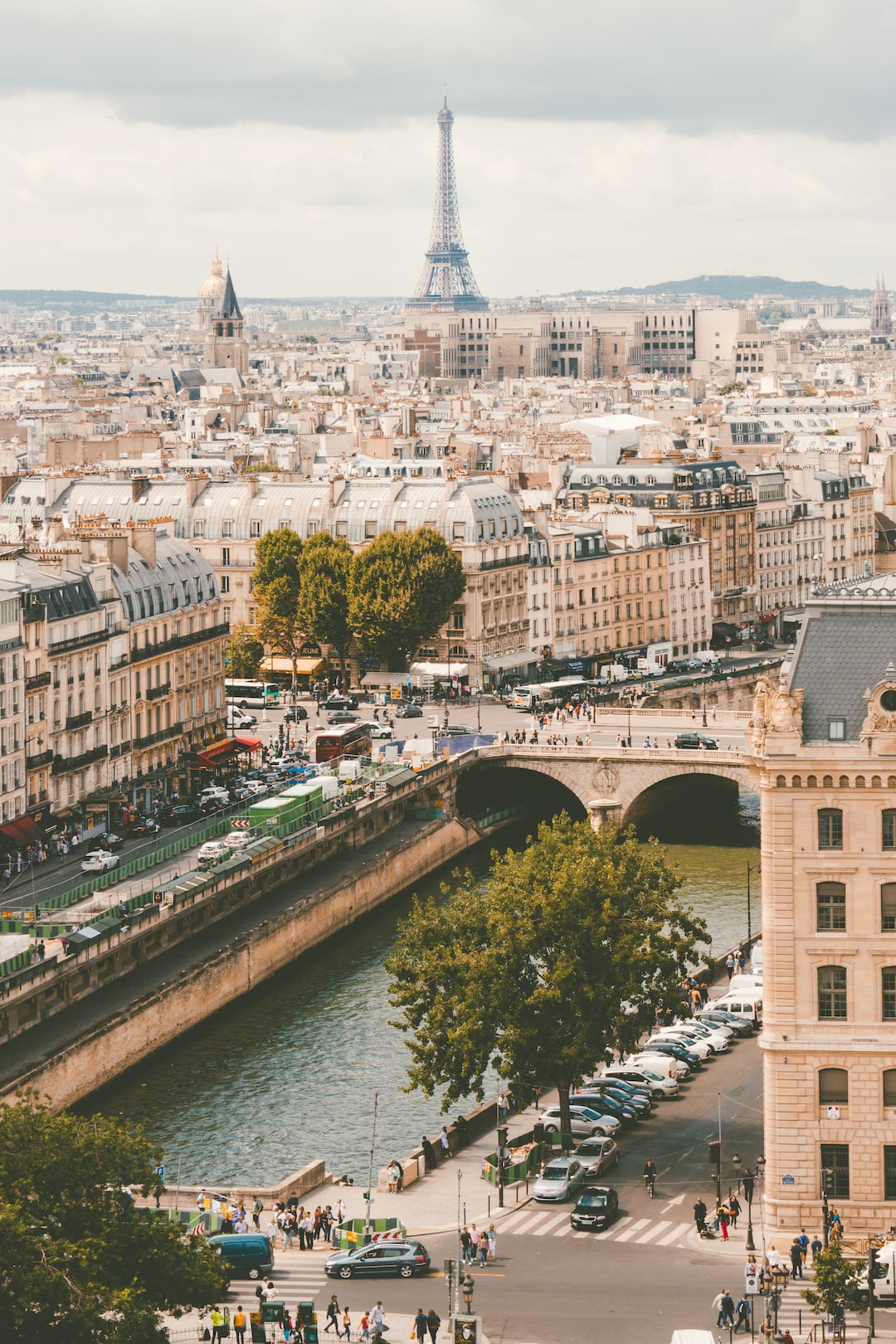 France, a country with a rich history and diverse landscapes, is known for its art, culture, cuisine, and iconic landmarks. From the romantic streets of Paris to the picturesque countryside and stunning coastline, France offers a captivating experience for visitors. With its world-class museums, vibrant cities, and charming villages, it is a destination that showcases a harmonious blend of tradition and modernity.
---
General Infomation
Exchange Rate of 1 USD to EUR
€0.92
Best Way to Get Around
Metro
TGV (high-speed train)
Vélib' (bike-sharing)
Day 1
---
Visit the Cité du Vin, a museum dedicated to wine. Learn about the history, culture, and processes of winemaking through interactive exhibits and tastings.

Take a tour of the medieval village of Saint-Émilion, known for its beautiful architecture and vineyards. Sample local wines and cuisine at the charming restaurants and shops.

Experience a traditional French seafood restaurant at Le Petit Commerce. Try the fresh oysters, mussels, and other seafood dishes along with a delicious glass of wine.
---
Day 2
---
Start your day at Place de la Bourse, a beautiful public square overlooking the Garonne River. Admire the stunning architecture, including the famous Water Mirror.

Visit the Musée des Beaux-Arts de Bordeaux, home to an extensive collection of art and sculpture from the 15th to the 20th century. See works by famous artists such as Rubens, Delacroix, and Renoir.

Discover the local food scene at Marché des Capucins, a bustling indoor market filled with fresh produce, meats, cheeses, and seafood. Try some of the delicious street food and baked goods.
---
Day 3
---
Take a day trip to Château de Cadillac, a stunning castle overlooking the Garonne River that was once home to the Duke of Epernon. Explore the castle grounds and gardens and enjoy the beautiful views.

Visit Les Jardins du Sauternais, a beautiful park with stunning views of the surrounding vineyards. Enjoy a picnic lunch with local wine and cheese or visit one of the nearby wineries for a tasting.

Relax in the Jardin Public, a lovely public park in the heart of Bordeaux. Take a walk or bike ride, admire the beautiful flowers and sculptures, and enjoy the peaceful atmosphere.
---
Day 4
---
Go back to the Miroir d'eau to observe the beautiful reflections of Place de la Bourse and the cityscape.

Take a wine tour at La Cité du Vin, a modern and interactive museum that explores the world of wine. Learn about wine-making history from all over the globe as you taste wine and enjoy the digitalized exhibits.

Stroll and shop along the longest shopping street in Europe, Rue Sainte-Catherine. Make sure to visit local shops and cafes to get a feel for the shopping culture of Bordeaux.
---
Day 5
---
Explore the rich history and culture of the Aquitaine region at Musée d'Aquitaine. See ancient artifacts, works of art, and learn about the region's inhabitants and how their social structures have developed throughout time.

Shop at Quai des Marques, a collection of outlet stores with over 50 high-end brands. Get new fashion clothes for a reasonable price while enjoying picturesque views of the river.

Have dinner at Chez Julien, a fine dining restaurant known for their seafood and other French cuisine. Try one of their signature dishes with a glass of good wine for a luxurious dining experience.
---
Day 6
---
Visit the Bordeaux Cathedral, a beautiful Roman Catholic church famous for its architecture and statues. Take time to reflect and appreciate the silence and peace inside.

Satisfy your sweet tooth at the Chocolate Museum. Learn about the history of chocolate, taste different types of chocolates, and try some of the museum's delicious desserts and pastries.

Grab a snack at the Le Kiosque Gourmand, a food stand that offers sweet and savory crepes. Enjoy your crepe while watching the beautiful structure of the Place de la Bourse.
---
Estimated Cost (USD)
Accommodation
Hostel
20.00-30.00 per night
Hotel
80.00-150.00 per night
Airbnb
50.00-100.00 per night
Transportation
Public Transportation
1.00-2.00 per ride
Taxi
20.00-30.00 per ride
Car Rental
50.00-100.00 per day
Food
Street Food
5.00-10.00 per meal
Budget Friendly Restaurant
10.00-20.00 per meal
Fine Dining Restaurant
50.00-100.00 per meal
Activities
Visiting Historical Landmarks and Museums
10.00-20.00 per ticket
City Walking Tour
20.00-30.00 per person
Wine Tasting Tour
50.00-100.00 per person