7 Days trip in Puerto Rico
Budget: 3000 USD - 3000 USD
Food exploration
Beach activities
Festivals/events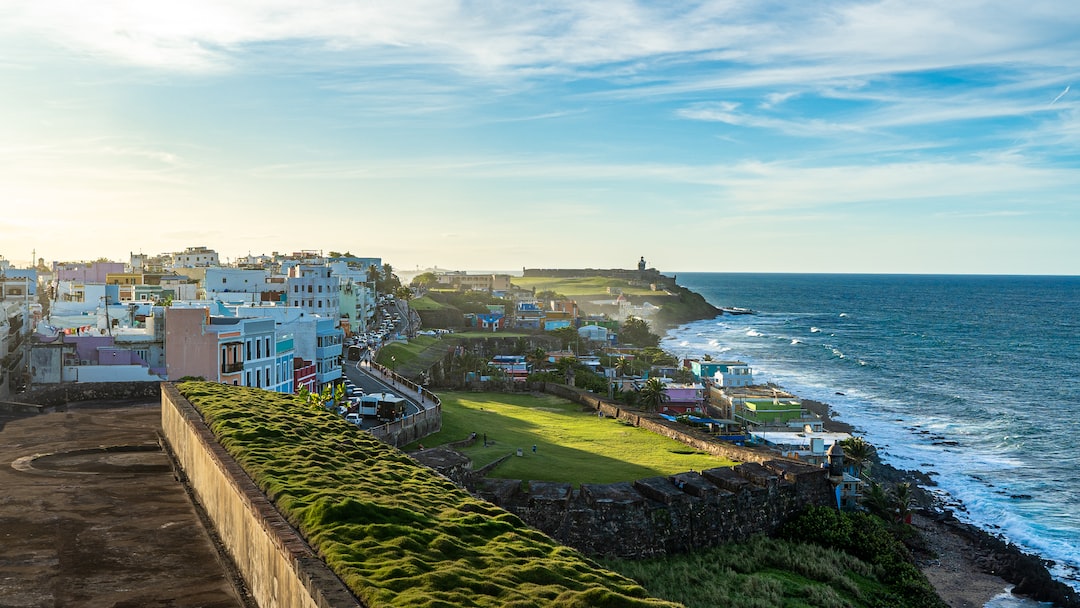 Puerto Rico is a Caribbean island and an unincorporated territory of the United States, known for its vibrant culture, beautiful beaches, and rich history.
---
General Infomation
Exchange Rate of 1 USD to USD
$1.00
Best Way to Get Around
Taxi
Public transportation
Car rental
Day 1
---
Explore the vibrant culinary scene and street parties in the famous La Placita de Santurce.

Enjoy the sun, sand, and waves at the popular Balneario de Carolina beach.

Experience the beauty of Mar Chiquita Beach while enjoying local seafood at sunset.
---
Day 2
---
Discover the natural wonders of the El Yunque rainforest with a guided hike and picturesque waterfall views.

Indulge in some of the island's best food at the famous Luquillo Kiosks, featuring over 60 beachfront restaurants.

Experience the fusion of Afro-Caribbean flavors along with biking or kitesurfing on the scenic Piñones boardwalk.
---
Day 3
---
Step back in time and tour the historic fortress of San Juan, built in 1539 to protect the island from maritime attacks.

Discover the colorful street art and gourmet delights at the bustling Paseo Caribe marketplace.

Relax with a poolside cocktail and stunning ocean views at the luxurious La Concha Resort.
---
Day 4
---
Embark on an evening paddle tour of Vieques' magical bioluminescent bay, where glowing plankton create a once-in-a-lifetime spectacle.

Spend the day swimming, sunbathing, and exploring the seclusion of Sun Bay, a secluded beach escape accessible only by ferry.

With farm-to-table cuisine that highlights Vieques' local ingredients and culture, Bieke's Bistro is a must-visit restaurant on the island.
---
Day 5
---
Kayak or paddleboard through the scenic Condado Lagoon for a serene and breathtaking excursion on the water.

Explore the colorful, charming streets of Old San Juan, featuring historic sites, museums, and boutiques.

Indulge in creative Caribbean fusion cuisine and an extensive wine selection at Marmalade, one of San Juan's top-rated restaurants.
---
Day 6
---
Tour the world-famous Bacardí rum distillery for a fun and educational look at the history of Puerto Rico's most famous beverage.

Soak up some of the Caribbean's most breathtaking beauty at the pristine Playa Flamenco, known for its white sand and crystal clear water.

Experience the vibrant nightlife scene and creative craft cocktails at La Factoría, a popular San Juan bar that's been featured in international media.
---
Day 7
---
Venture to the lesser-known Cueva Ventana for a guided cave tour and picturesque photo opportunities overlooking Puerto Rico's beautiful countryside.

Experience the enchanting natural phenomenon of the Fajardo Bio Bay, home to bioluminescent plankton that illuminate the water in bright neon colors.

Top off your trip with a final culinary adventure at La Parrilla, a San Juan restaurant that serves up traditional Puerto Rican dishes with a modern twist.
---
Estimated Cost (USD)
Accommodation
Hostel
25-50 (price per night in USD)
Hotel
100-200 (price per night in USD)
Airbnb
60-150 (price per night in USD)
Transportation
Taxi
15-30 (estimated price per trip in USD)
Uber
10-20 (estimated price per trip in USD)
Rental Car
30-60 (price per day in USD)
Food
Street Food
5-10 (estimated price per meal in USD)
Local Restaurants
15-30 (estimated price per meal in USD)
Upscale Restaurants
50-100 (estimated price per meal in USD)
Activities
Beach Activities
Free-50 (estimated price for renting equipment in USD)
Cultural Festivals
Free-20 (estimated entrance fee in USD)
Adventure Tours
50-150 (estimated price per tour in USD)