7 Days trip in Greece
Budget: 0 USD - 500 USD
Beach activities
Shopping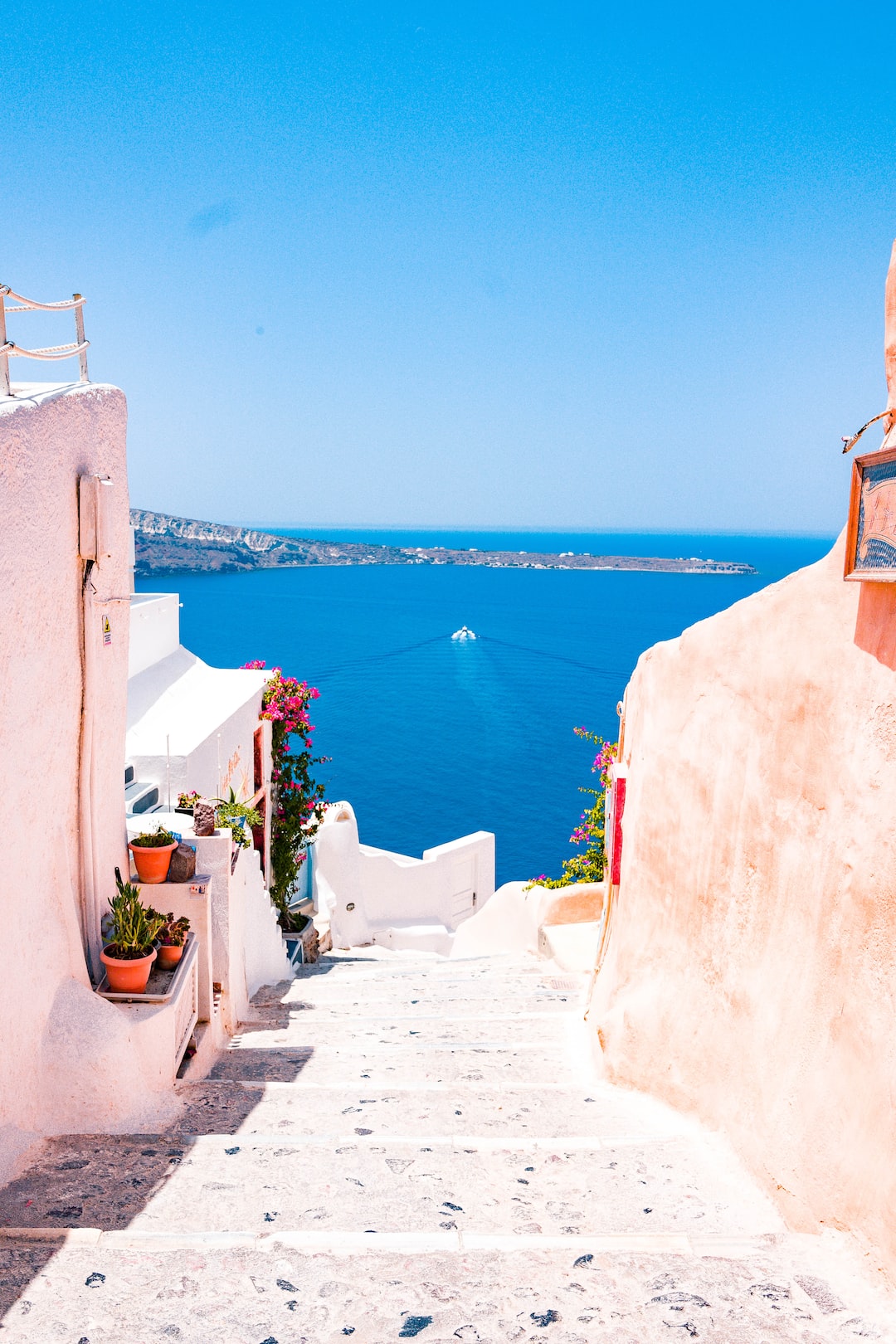 Greece is a captivating country with a rich history, stunning landscapes, and a vibrant culture. From exploring ancient ruins to relaxing on beautiful beaches and experiencing traditional Greek hospitality, Greece offers a truly memorable travel experience.
---
General Infomation
Exchange Rate of 1 USD to EUR
€0.92
Day 1
---
Visit the famous Elafonisi Beach and spend the day swimming, sunbathing, and exploring the beautiful pink sand island.

Take a stroll around the charming Old Venetian Harbor, admire the colorful buildings and fishing boats, and indulge in some souvenir shopping.

Enjoy a delicious traditional Cretan dinner at Taverna Elia, where you can try dishes like grilled octopus, lamb chops, and dakos salad.
---
Day 2
---
Embark on an unforgettable day-long hike through the stunning Samaria Gorge, the longest in Europe, where you can witness breathtaking natural scenery and wildlife.

Relax and recharge at the tranquil Botanical Park & Gardens of Crete, where you can admire a vast array of plants and flowers, beautiful waterfalls, and even feed animals.

Have a gourmet dinner at Tamam, a restaurant known for its creative Cretan cuisine and cozy atmosphere, featuring dishes like stuffed squid, mousaka, and baklava for dessert.
---
Day 3
---
Take a scenic boat trip to the stunning Balos Beach, known for its crystal-clear turquoise waters and unique white sand lagoon.

Explore the fascinating Archaeological Site of Aptera, a well-preserved ancient city that dates back to the Minoan period, featuring a Roman theater, baths, and temples.

Roam around the bustling Chania Old Market, where you can find a variety of local products, such as olive oil, honey, and handmade souvenirs.
---
Day 4
---
Visit Knossos Palace, an ancient Minoan city and the largest archaeological site in Crete, where you can view impressive palace structures and frescoes.

Explore the Heraklion Archaeological Museum, one of the most important ancient Greek art museums in Europe, featuring a vast collection of Minoan artifacts and exhibits.

Take a stroll along the picturesque Port of Heraklion, and experience the colorful ambiance of the lively port area, where you can shop, dine, and watch the sunset.
---
Day 5
---
Escape to the charming Matala Beach, a small Cretan village with a beautiful sandy beach surrounded by impressive cliffs and caves.

Explore the CretAquarium, one of the largest aquariums in Europe, which offers a unique underwater experience and showcases the rich aquatic life of the Mediterranean Sea.

Savor traditional Cretan dishes with a modern twist at Sokaki, a cozy restaurant in the heart of Heraklion, featuring seasonal ingredients and unique flavor combinations.
---
Day 6
---
Take a boat trip to the famous Spinalonga Island, a historic fortress and leper colony, where you can explore the ruins, admire the endless sea view, and learn about the island's history.

Relax and swim at the stunning Voulisma Beach, also known as Golden Beach, which features crystal-clear waters and golden sand.

Dine at Peskesi, a top-rated restaurant in Heraklion, which specializes in authentic Cretan cuisine and uses fresh local ingredients to create delicious traditional dishes.
---
Day 7
---
Visit the serene Lake Kournas, the only natural freshwater lake in Crete, surrounded by a beautiful mountain landscape, and enjoy a swim or pedalo ride.

Experience the rich history and culture of Crete by visiting the Arkadi Monastery, a historic monument and spiritual center that played a significant role in the Cretan War of Independence.

Take a stroll around the picturesque Rimondi Fountain, a well-known landmark of Rethymno Old Town, and browse the charming artisan shops and boutiques.
---
Estimated Cost (USD)
Accommodation
Budget Hotel
30-50 per night
Airbnb Private Room
25-40 per night
Transportation
Scooter Rental
10-20 per day
Food
Street Food
5-10 per meal
Budget Restaurant
10-20 per meal
Fancy Restaurant
30-50 per meal
Activities
Beach Activities (sunbathing, swimming, snorkeling)
free
Shopping in Local Market
varies depending on purchase
Visit Historical Sights
10-15 per admission fee