7 Days trip in Korea, South
Budget: 0 USD - 3000 USD
Cultural experiences
City sightseeing
Food exploration
Historical landmarks
Outdoor adventures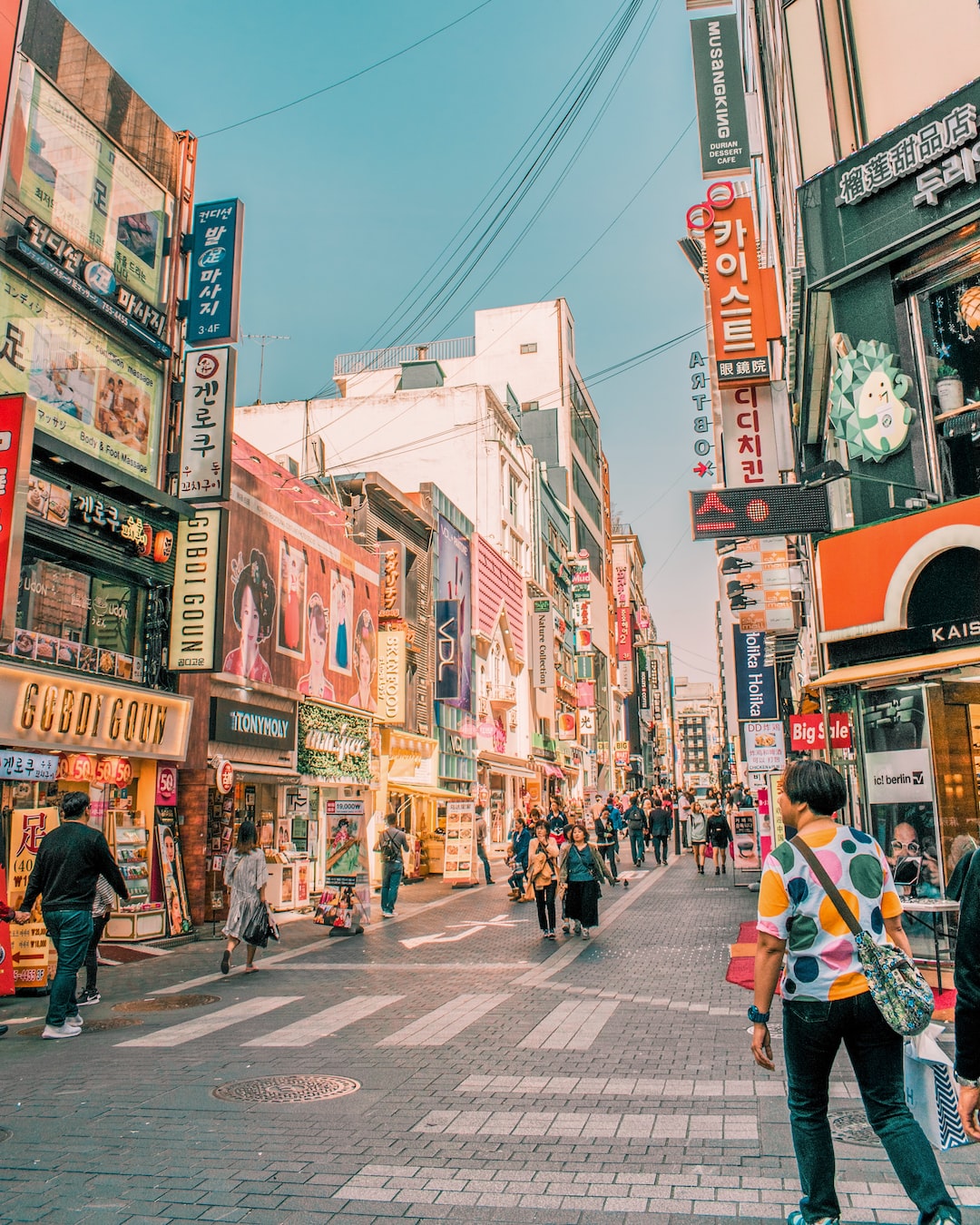 South Korea is a technologically advanced country located in East Asia with a rich history and vibrant culture. Its mountainous terrain and numerous islands make it a popular tourist destination, and its entertainment industry has gained a global following.
---
General Infomation
Exchange Rate of 1 USD to KRW
₩1,306
Day 1
---
Experience traditional Korean architecture and learn about the history of the Joseon Dynasty.

Get lost in the bustling streets of Myeong-dong, a shopper's paradise filled with street food and trendy cafes.

Taste traditional Korean street food and browse handmade goods at this popular night market.
---
Day 2
---
Relax on the white sandy beach and take in the beautiful views of the East Sea.

Hike through the stunning mountain landscape and visit the ancient Buddhist temples nestled within Seoraksan National Park.

Indulge in fresh seafood, popular Korean street food, and handmade crafts at this lively night market.
---
Day 3
---
Explore the 8th-century Buddhist temple and UNESCO World Heritage site known for its intricate stone carvings and pagodas.

Stroll around the beautiful lotus pond and admire the reflecting palace and pavilions that were part of the ancient Silla Dynasty.

Sample local delicacies such as Gyeongju bread and enjoy the vibrant atmosphere of this traditional street market.
---
Day 4
---
Visit the beautiful Buddhist temple located by the sea and take in the magnificent views of the ocean.

Explore the colorful and narrow alleyways of the village, which is known for its vibrant street art and cultural significance.

Savor the freshest seafood at Korea's largest seafood market and sample some of the local cuisine in the surrounding restaurants.
---
Day 5
---
Step back in time and explore the preserved traditional Korean village, featuring unique thatched-roof houses and the Mask Dance Museum.

Cross the longest footbridge in Korea and enjoy the picturesque views of the Nakdong River and surrounding mountains.

Sip on the local Andong soju and indulge in the traditional Andong-style cuisine served in the various restaurants and street vendors.
---
Day 6
---
Take in the panoramic views of Seoul and visit the Tower's observatory deck and the Locks of Love, a popular spot for couples.

Stroll around the trendy college town and check out the street art, indie music, and quirky cafes and stores.

Sample dishes from all over the world and enjoy the nightlife scene in the diverse and international district of Seoul.
---
Day 7
---
Watch a traditional Korean dance performance or a modern play at this historic theater.

Take a leisurely walk along the urban oasis, which is lined with art installations, fountains, and lush greenery.

End your trip with a bang by indulging in the diverse and affordable street food specialties of Myeong-dong.
---
Estimated Cost (USD)
Accommodation
Hostel
20-30 USD per night
Hotel
80-100 USD per night
Airbnb
50-70 USD per night
Food
Street Food
1-5 USD per dish
Budget Restaurant
5-10 USD per meal
Fancy Restaurant
20-50 USD per meal
Activities
Entrance Fee for Historical Landmarks
5-10 USD per ticket
Outdoor Adventures (Hiking, etc)
Free-10 USD per activity
Cultural Experiences (Museums, etc)
Free-15 USD per ticket