7 Days trip in Andorra
Budget: 0 USD - 0 USD
Cultural experiences
Historical landmarks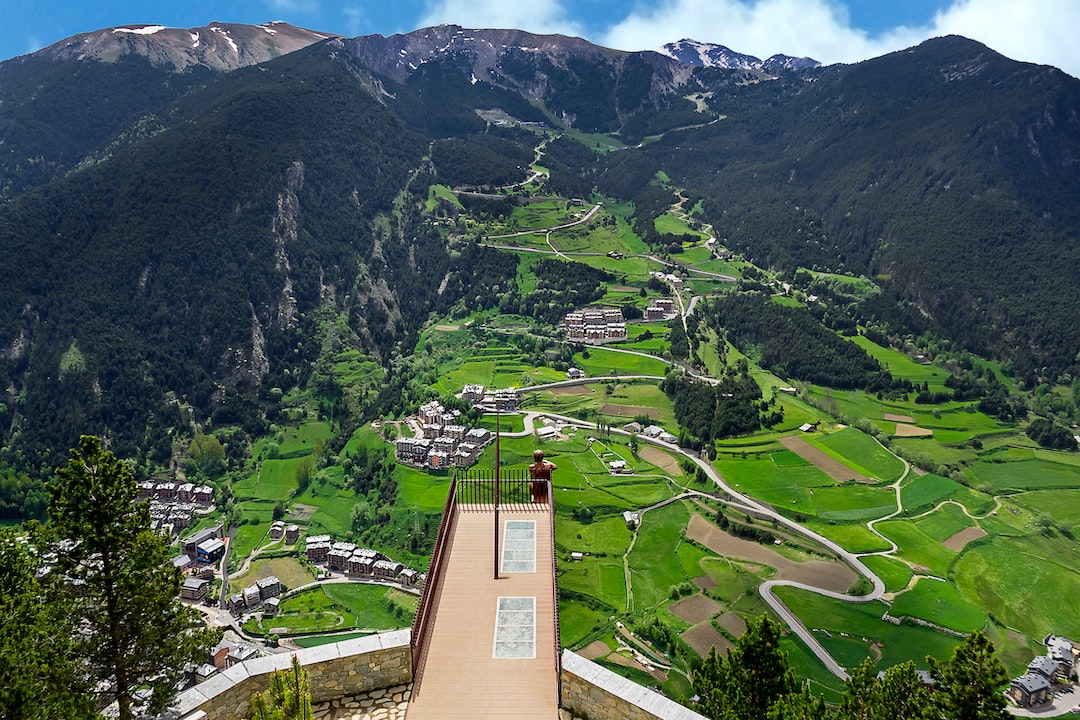 Andorra is a small country nestled in the Pyrenees mountains. It boasts breathtaking natural landscapes and a unique co-principality governance system. With its rich history, diverse culture, and outdoor recreational opportunities, Andorra attracts visitors who seek both relaxation and adventure.
---
General Infomation
Exchange Rate of 1 USD to EUR
€0.92
Day 1
---
Visit the historical parliament building of Andorra which has been standing since 1580, and is now converted into a museum and gallery space.

Visit the 9th century Romanesque church, and admire its beautiful frescoes and round bell tower.

Stroll around Andorra's main public square, and admire its architecture and the statue of the country's founder, Charlemagne.
---
Day 2
---
Spend a full day skiing and snowboarding at Vallnord Pal Òrrius, one of Andorra's top ski resorts, with a variety of slopes for all levels.
---
Day 3
---
Visit the Casa Rull, a 17th century stone house that was once a family home, and now converted into a museum. Learn about the customs, traditions and daily life in Andorra over the centuries.

Head to the Mirador del Roc del Quer for some breathtaking views of Andorra's mountain range and valleys. A perfect spot for a picnic lunch.

Visit the sanctuary of Meritxell, which is a modernist building that honors Our Lady of Meritxell, the patron saint of Andorra.
---
Day 4
---
Spend a full day skiing and snowboarding at Grandvalira Ski Resort, one of the largest ski resorts in Europe, with over 200 km of slopes.
---
Day 5
---
Embark on a self-guided tour of the Iron Route, a trail that showcases the history and culture of ironworking in Andorra. Discover fascinating insights into Andorra's iron mining past.

Explore the Cavalleria Nature Reserve, which is home to a variety of wildlife including marmots, eagles, and chamois. Enjoy some stunning views and the peace and quiet of the surrounding nature.

End the day walking around and exploring the small town of La Massana, where you can find traditional houses, shops and restaurants.
---
Day 6
---
Spend a full day at the Caldea Thermal Spa, enjoying the excellent thermal baths, saunas, and jacuzzis. Relax and pamper yourself in Andorra's largest spa.
---
Day 7
---
Explore Sorteny Nature Park, which covers an area of over 1,000 hectares and is home to over 700 species of plants, including native alpine flowers. Hike through the park's trails and enjoy amazing scenic views of Andorra.

Visit the charming medieval village of La Cortinada, which is known for its preserved Romanesque architecture and its magnificent church of Sant Martí de la Cortinada.

End the day with some ice-skating or curling at the Palau de Gel de Andorra, a state-of-the-art sports arena. Perfect for children and adults alike.
---
Estimated Cost (USD)
Accommodation
Hostel
12-25 USD per night
Airbnb
30-50 USD per night
Hotel
80-150 USD per night
Transportation
Rental Car
20-40 USD per day
Food
Street Food
2-5 USD per meal
Fancy Meal
30-50 USD per meal
Activities
Andorra National Museum
8 USD entrance fee
Caldea Spa
30-40 USD per session
Casa de la Vall
5 USD entrance fee