7 Days trip in China
Budget: 0 USD - 2150 USD
City sightseeing
Festivals/events
Historical landmarks
Nightlife
Food exploration
Shopping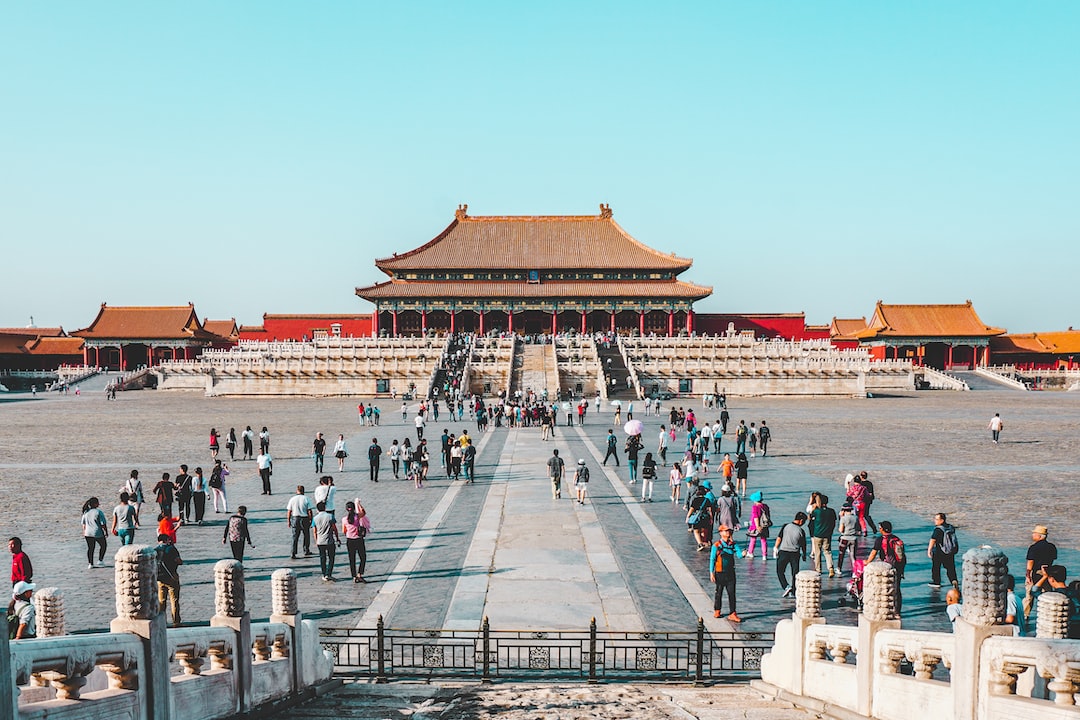 China is a populous and diverse country with a rich cultural heritage and rapidly developing society. It has a complex history and a varied geography, with a rapidly growing economy and significant global influence.
---
General Infomation
Exchange Rate of 1 USD to CNY
CN¥7.25
Language
Mandarin Chinese
Cantonese
Shanghainese
Fujianese
Hakka
Tibetan
Uyghur
and many other regional dialects
Day 1
---
Visit the iconic Saint Sophia Cathedral, a Russian Orthodox church built in 1907, and learn about its history and architectural design.

Take a stroll along the bustling Central Avenue Pedestrian Street, known for its diverse shopping and dining options.

Experience the lively atmosphere of the Zhongyang Pedestrian Street at night, with street performances, vendors, and bars.
---
Day 2
---
Experience the magic of the Harbin Ice and Snow World, with its stunning ice sculptures, snow statues, and snow-themed activities.

Visit the Harbin Polarland, an aquarium and theme park featuring various arctic animals and performances.

Learn about Harbin's beer-making history and culture at the Harbin Beer Museum, and sample some of the city's famous brews.
---
Day 3
---
Explore the Harbin Museum of Modern Art, housed in a former Jewish synagogue and featuring various exhibitions of modern and contemporary art.

Visit the Harbin Flood Control Memorial Tower, a historical monument commemorating the city's efforts to prevent floods along the Songhua River.

End the day with a visit to the Cathedral of the Immaculate Conception, a Catholic church built in 1910 and known for its beautiful stained glass windows.
---
Day 4
---
Take a day trip to the picturesque Volga Manor, a Russian-style theme park and village featuring various cultural performances, gardens, and dining options.

Visit the Harbin West Railway Station, a major transportation hub and an architectural masterpiece featuring a blend of traditional Chinese and western styles.

Explore the Old Bazaar Shopping District, a hub of local street food and souvenir shops, and immerse yourself in the authentic Harbin shopping experience.
---
Day 5
---
Take a walk through the scenic Zhaolin Park, and admire the beautiful ice lanterns and sculptures lit up during the annual Harbin International Ice and Snow Sculpture Festival.

Visit the Harbin Confucian Temple, a historical and cultural heritage site that served as a Confucian academy and temple for centuries.

End the day with a relaxing and scenic cruise along the Songhuajiang River, and enjoy the city's magnificent night views.
---
Day 6
---
Explore the stunning Harbin Grand Theater, a landmark architectural masterpiece designed by world-renowned architect Ma Yansong.

Pay tribute to the heroes of the Harbin Soviet Red Army Martyrs Memorial, a moving and significant monument honoring the soldiers who died during the Chinese Civil War.

Sample some of Harbin's most delicious and authentic street food at the Guogeli Avenue Night Market, and pick up some souvenirs or gifts for friends and family.
---
Day 7
---
End your trip with a visit to the Harbin Dragon Tower, a symbol of Harbin's modern and prosperous development, and take in stunning views of the city from its observation deck.

Admire the intricate design and historical significance of the Harbin Russian Orthodox Church, a magnificent and well-preserved example of Russian religious architecture.

Wrap up your trip with an exciting and thrilling night at the Harbin International Ice Hockey Center, home to the city's professional ice hockey team and various international sporting events.
---
Estimated Cost (USD)
Accommodation
Hostel
10-20 USD per night
Budget Hotel
20-50 USD per night
Airbnb
30-70 USD per night
Transportation
Public bus
0.20-0.50 USD per ride
Subway
0.50-1 USD per ride
Food
Street food
1-3 USD per dish
Local restaurant
5-10 USD per meal
High-end restaurant
30-50 USD per meal
Activities
Entrance fee to Saint Sophia Cathedral
4 USD per person
Entrance fee to Ice and Snow World
20 USD per person
Entrance fee to Harbin Sidalin Park
5 USD per person