7 Days trip in Korea, South
Budget: 0 USD - 800 USD
City sightseeing
Cultural experiences
Festivals/events
Food exploration
Historical landmarks
Wildlife exploration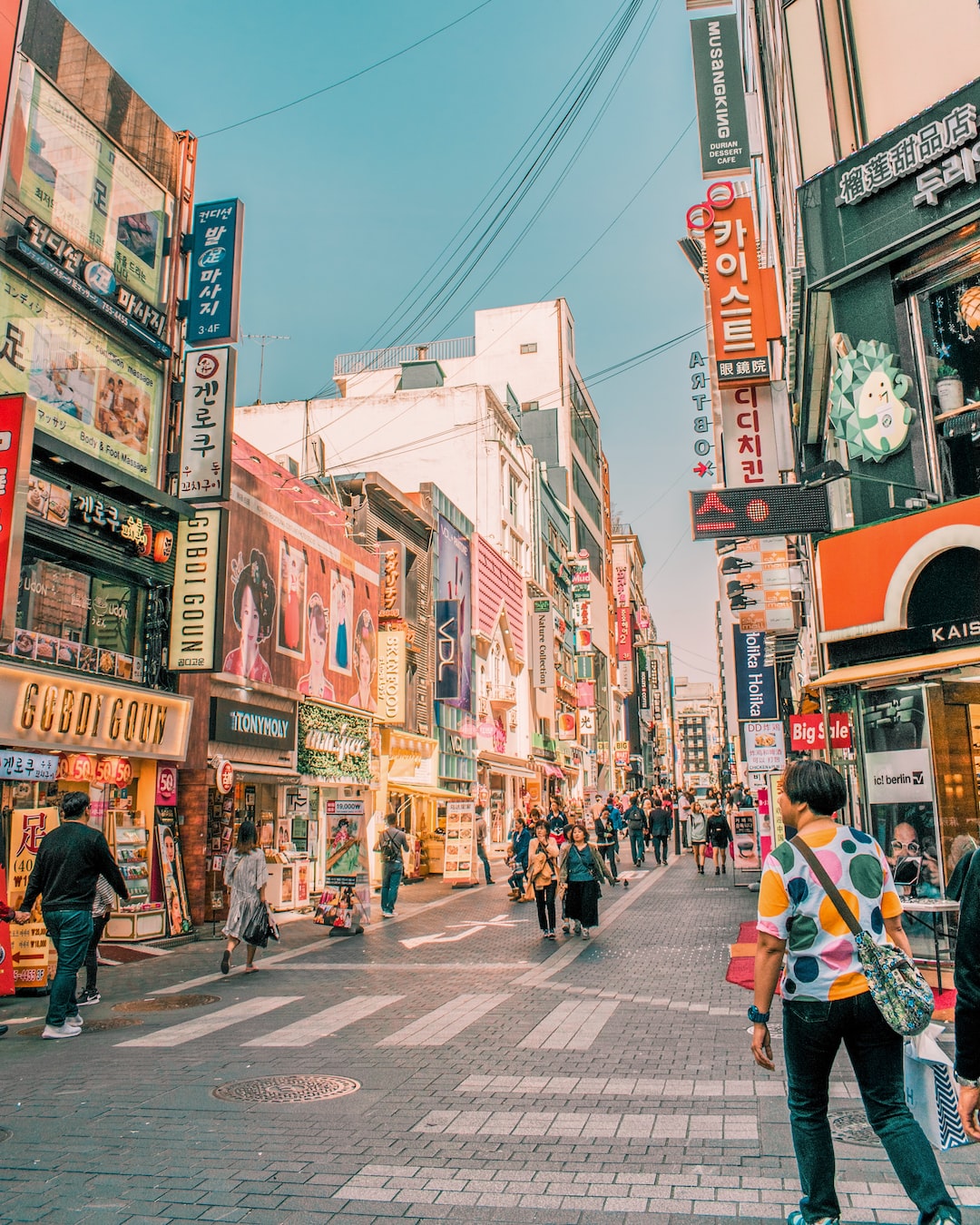 South Korea is a technologically advanced country located in East Asia with a rich history and vibrant culture. Its mountainous terrain and numerous islands make it a popular tourist destination, and its entertainment industry has gained a global following.
---
General Infomation
Exchange Rate of 1 USD to KRW
₩1,306
Day 1
---
Take a ride to the top of Busan Tower and enjoy the stunning panoramic view of Busan.

Explore the vibrant and colorful alleys of Gamcheon Culture Village and discover the local art scene.

Delight your taste buds with the freshest seafood at Jagalchi Market, the largest fish market in Korea.
---
Day 2
---
Experience the spiritual serenity of Beomeosa Temple, one of the most beautiful Buddhist temples in Korea.

Visit Haeinsa Temple, located in a beautiful mountainous area, to view the Tripitaka Koreana - the oldest and most comprehensive collection of Buddhist scriptures in the world.

Step into the past and explore the ancient fortress walls of Dongnae Eupseong Fortress, which once protected the city from invasion.
---
Day 3
---
Discover the ancient history and artifacts of the Silla Dynasty at the Gyeongju National Museum.

Another masterpiece of Silla's architecture, the Bulguksa temple is a UNESCO World Heritage Site and one of Korea's most iconic landmarks.

Stroll around the serene Anapji Pond surrounded by cherry trees and witness the reflections of this 14th century pond.
---
Day 4
---
Spend a day in the natural beauty of Namiseom Island, set in the middle of a lake and home to various flora and fauna.
---
Day 5
---
Capture the breathtaking views of the Sea at Hyangiram Hermitage, which is perched on the cliffside of a small mountain.

Discover Yeosu's beauty on the Odongdo Island, with its gorgeous wildflower trails, dense forests and abundant animal life.

Enjoy Yeosu's fresh seafood on the Night Sea, a cruise that takes you around the harbor and nearby fishing villages.
---
Day 6
---
Admire the botanical beauty on Oedo-Botania, an exotic private garden on a small island off the coast of Geoje.

Take a stroll through the natural wonders of Taejongdae Resort Park, which offers stunning views of the sea, rocky cliffs and occasional inhabitants of the park.
---
Day 7
---
Experience the local food and culture of Busan at BEXCO while attending one of the many trade shows and exhibits held there.

Take a dip in the refreshing water and relax on the sandy beaches of Haeundae Beach, Busan's most popular beach among locals and tourists alike.

Enjoy a plethora of street food, knick-knacks, and souvenirs at Gukje Market, which is the largest traditional market in Busan.
---
Estimated Cost (USD)
Accommodation
Hostel
15.00-25.00 per night
Hotel
50.00-100.00 per night
Airbnb
20.00-50.00 per night
Transportation
Subway
0.80-1.20 per ride
Food
Street Food
2.00-5.00 per meal
Budget Restaurants
5.00-10.00 per meal
Fine Dining Restaurants
30.00-50.00 per meal
Activities
Temple Haeinsa Entrance Fee
10.00 per person
Gyeongju National Museum Entrance Fee
5.00 per person
Nami Island Entrance Fee
10.00 per person