7 Days trip in Morocco
Budget: 0 USD - 700 USD
Beach activities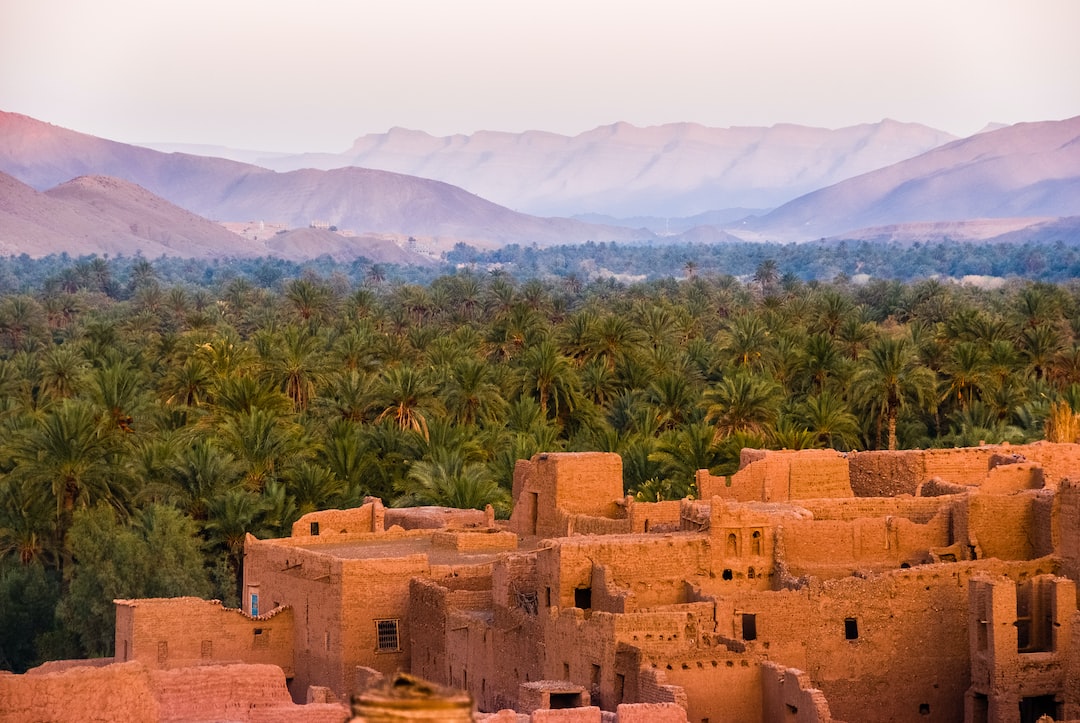 Morocco is a diverse and culturally rich country located in North Africa, with a fascinating history and stunning landscapes.
---
General Infomation
Exchange Rate of 1 USD to MAD
MAD 10.15
Day 1
---
Take a tour of one of the largest mosques in the world, located on the coast of Casablanca.

Relax on the shore and enjoy the vibrant atmosphere of one of the most popular beaches in Casablanca.

Explore the narrow streets of the ancient medina and discover traditional souks selling handicrafts, textiles, and spices.
---
Day 2
---
Step inside the world of Casablanca with a visit to Rick's Cafe and enjoy a delicious breakfast or brunch.

Relax in the tranquility of Parc de la Ligue Arabe, one of the most beautiful and peaceful parks in Casablanca.

Explore the pristine beach of Ain Diab and take in the stunning views of the Atlantic Ocean, or try your hand at water sports like windsurfing and surfing.
---
Day 3
---
Take a stroll through the peaceful gardens of the Royal Palace, located in the heart of Casablanca.

Satisfy your shopping cravings at Anfa Place Mall, featuring luxury brands and various restaurants and cafes.

Experience the best of Moroccan cuisine with a visit to La Sqala, located in a beautiful garden within the heart of Casablanca.
---
Day 4
---
Discover the elegant architecture and bustling atmosphere of Mohammed V Square, one of the icons of Casablanca.

Climb to the top of El Hank Lighthouse and enjoy a breathtaking panoramic view of Casablanca and the Arab League Park.

Bask in the sun and indulge in beach activities such as swimming, surfing, or playing beach games at Plage des Nations.
---
Day 5
---
Experience the vibrant hub of commerce and culture at the Central Market of Casablanca, showcasing everything from textiles to fresh produce.

Find everything you need for a perfect Moroccan shopping spree at Mall of Morocco, featuring the biggest international brands and varied dining options.

Discover the latest technological advances and innovations at the Casablanca Technopark, featuring exhibitions, demonstrations, and workshops.
---
Day 6
---
Take a refreshing stroll through the lush and serene Oasis of Casablanca, featuring beautiful gardens and a relaxation area.

Experience the contemporary art scene of Morocco with a visit to the Mohammed VI Museum of Contemporary Art, featuring the works of modern and traditional artists.

Spend an afternoon filled with excitement and adventure at Sindibad Park, featuring thrilling rides, games, and entertainment options for all ages.
---
Day 7
---
Experience the traditional and historical atmosphere of the Habbous District, featuring quaint shops selling souvenirs, crafts, and more.

Take a scenic stroll around the picturesque Casablanca Marina, lined with restaurants, cafes, boutiques, and overlooking the stunning ocean view.

Experience the thrill of surfing and ride the waves at the Ain Diab Surf Club, featuring professional instructors and state-of-the-art equipment.
---
Estimated Cost (USD)
Accommodation
Hostel
10-20 USD per night
Hotel
30-100 USD per night
Airbnb
20-80 USD per night
Transportation
Local Bus
0.5-1.5 USD per ride
Food
Street Food
1-5 USD per meal
Restaurant
5-20 USD per meal
Fine dining
20-50 USD per meal
Activities
Beach Activities (surfing, windsurfing, jet skiing)
30-60 USD per activity
Visiting Museums
5-10 USD per entrance fee