5 Days trip in Egypt
Budget: 0 USD - 3000 USD
City sightseeing
Food exploration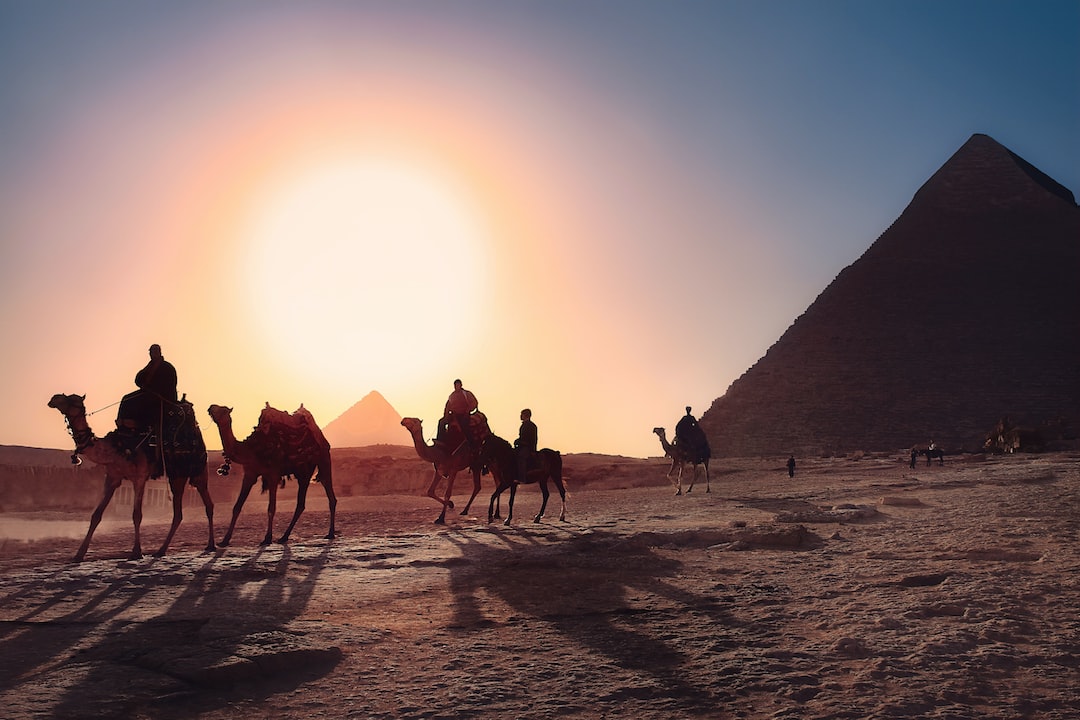 Egypt is a North African and Middle Eastern country known for its ancient civilization, historic monuments, and cultural heritage.
---
General Infomation
Exchange Rate of 1 USD to EGP
EGP 30.93
Day 1
---
Explore the treasures of ancient Egypt in one of the world's greatest museums.

Taste the national dish of Egypt - Koshary - at this iconic restaurant in downtown Cairo.

Visit the stunning medieval fortress built by the great Muslim warrior, Salah El Din.
---
Day 2
---
Marvel at the awe-inspiring Great Pyramids and the enigmatic Sphinx - the last surviving wonder of the ancient world.

Taste some delicious liver sandwiches at this famous street food joint near the Pyramids.

Explore the fascinating ancient tombs and temples of Saqqara - the oldest pyramid complex in Egypt.
---
Day 3
---
Stroll through the winding alleys of historic Islamic Cairo and discover the stunning mosques, madrassas, and bazaars.

Savor the best of Egyptian and Mediterranean cuisine at this vibrant and popular restaurant in the heart of Cairo.

Enjoy stunning panoramic views of the city from the famous Cairo Tower - the tallest structure in Egypt.
---
Day 4
---
Cruise along the majestic Nile River and discover the iconic landmarks and stunning natural beauty of Cairo from a whole new perspective.

Experience a true taste of old-school Egyptian coffee culture at this legendary cafe in the heart of the Khan el Khalili bazaar.

Take a walk back in time along the historic Moez Street and discover the stunning medieval architecture and cultural heritage of Old Cairo.
---
Day 5
---
Travel back in time to ancient Egypt and explore the magnificent Luxor Temple - one of the most important and well-preserved temples in the country.

Discover the fascinating religious and cultural history of Luxor at this stunning mosque located on the site of an ancient temple.

Experience the grandeur and majesty of ancient Egypt at the Karnak Temple - the largest temple complex in the world.
---
Estimated Cost (USD)
Accommodation
Hostel
10-20 USD per night
Mid-range hotel
50-100 USD per night
Luxury hotel
150-300 USD per night
Transportation
Public transport
0.50-1 USD per ride
Private car/taxi
20-50 USD per journey
Private tour guide with transportation
100-200 USD per day
Food
Street food
2-5 USD per meal
Mid-range restaurant
10-20 USD per meal
High-end restaurant
50-100 USD per meal
Activities
Pyramids of Giza entrance fee
10 USD
Egyptian Museum entrance fee
10 USD
Nile River cruise
50-100 USD per person