7 Days trip in Egypt
Budget: 0 USD - 1850 USD
City sightseeing
Festivals/events
Shopping
Outdoor adventures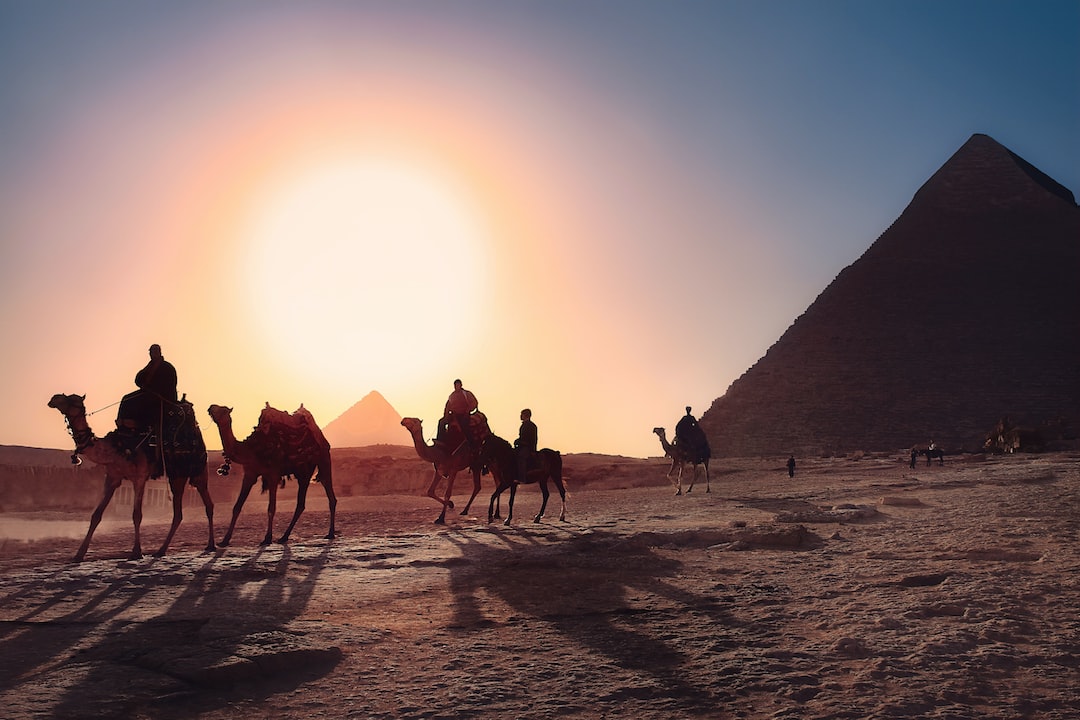 Egypt is a North African and Middle Eastern country known for its ancient civilization, historic monuments, and cultural heritage.
---
General Infomation
Exchange Rate of 1 USD to EGP
EGP 30.93
Day 1
---
Explore the extensive collection of ancient Egyptian artifacts at The Egyptian Museum.

Shop for souvenirs and experience the vibrant atmosphere of Cairo's oldest bazaar.

Experience the lively culture of Cairo while enjoying traditional Egyptian coffee and shisha at this historic café.
---
Day 2
---
See the Great Pyramids of Giza, the Sphinx, and other ancient monuments at this UNESCO World Heritage Site.

Learn about the ancient Egyptians' use of boats in the afterlife and see a reconstructed solar barge.

Enjoy live music and performances while savoring traditional Egyptian cuisine at this lively cafe.
---
Day 3
---
Visit the impressive fortress built by Salah al-Din in the 12th century and enjoy panoramic views of the city from the top.

Escape the bustling city and relax in this peaceful park while enjoying stunning views of Cairo and the Nile River.

Enjoy live jazz, rock, and electronic music while sipping on cocktails at one of Cairo's most popular nightclubs.
---
Day 4
---
Explore the historic Christian quarter of Cairo and see ancient churches and monasteries.

Take a day trip to the Red Sea and try your hand at kitesurfing, one of Egypt's most popular outdoor activities.

Catch a movie at this cozy cinema located in a converted 1920s apartment building.
---
Day 5
---
Stroll down this historic street lined with antique shops, artisanal crafts, and traditional cafes.

Explore the bustling city center and shop for modern clothing, electronics, and souvenirs at the many malls and shops.

Enjoy panoramic views of Cairo and the Nile River from the top of this iconic tower.
---
Day 6
---
Visit the impressive mosque and madrassa built in the 14th century and marvel at its intricate Islamic architecture.

Learn how to cook traditional Egyptian dishes like koshary, falafel, and foul at a cooking class with local chefs.

Experience the Great Pyramids of Giza illuminated at night with a sound and light show that tells the story of ancient Egypt.
---
Day 7
---
Explore the world's largest museum dedicated to ancient Egyptian history and see the treasures of Tutankhamun.

Take a luxurious cruise on the Nile River and enjoy stunning views of the city while dining on gourmet cuisine.

Explore the historic street with the highest concentration of medieval architectural treasures in the Islamic world.
---
Estimated Cost (USD)
Accommodation
Hostel
5-15 USD per night
Hotel
50-100 USD per night
Airbnb
20-80 USD per night
Transportation
Taxi
1-2 USD (within city)
Metro/Subway
1-2 USD (per trip)
Uber/Grab
3-5 USD (within city)
Food
Street food
1-5 USD (per meal)
Budget restaurant
5-15 USD (per meal)
Fancy restaurant
20-50 USD (per meal)
Activities
Entrance fee to Pyramids
10-25 USD
Nile Cruise
25-50 USD (per person)
Camel Ride in the Desert
10-20 USD