7 Days trip in Egypt
Budget: 0 USD - 1000 USD
Nightlife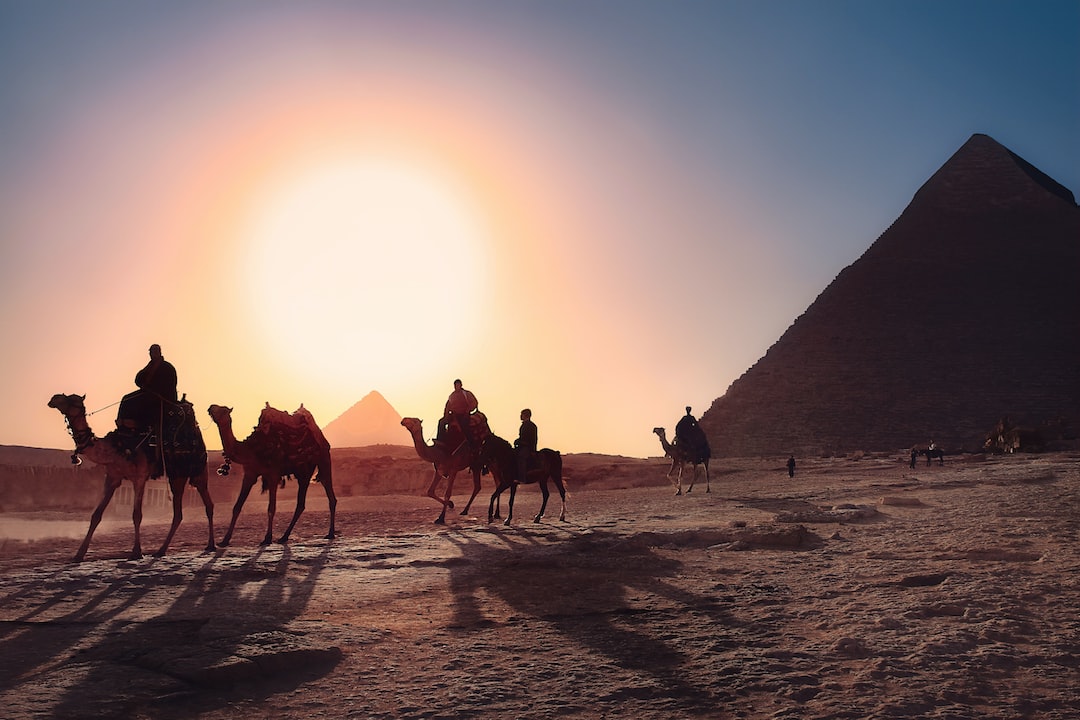 Egypt is a North African and Middle Eastern country known for its ancient civilization, historic monuments, and cultural heritage.
---
General Infomation
Exchange Rate of 1 USD to EGP
EGP 30.93
Day 1
---
Visit the iconic Pyramids of Giza and marvel at the ancient structures of the Pharaohs.

Experience the buzzing atmosphere of Cairo's famous bazaar and find unique souvenirs to take home.

Enjoy a night of live music and drinks at Cairo Jazz Club, the city's premier nightlife venue.
---
Day 2
---
Discover the fascinating history of ancient Egypt at The Egyptian Museum, home to over 120,000 artifacts.

Escape the hustle and bustle of the city and relax in the serene gardens of Al-Azhar Park.

Experience a world-class performance at the stunning Opera House, a grand venue showcasing the best of Egyptian culture.
---
Day 3
---
Discover the rich heritage of Islamic Cairo, a historic district filled with beautiful mosques and architectural wonders.

Take a peaceful boat ride along the Nile River, and see the city from a unique perspective.

Indulge in a luxurious evening at Tamarai, a high-end nightclub and restaurant serving exquisite cuisine and cocktails.
---
Day 4
---
Visit the lesser-known but equally impressive Saqqara necropolis, where you can see the iconic Step Pyramid of Djoser.

Explore the sprawling grounds of the Cairo Citadel, and admire the views of the city from the historic fortress.

Relax with a cold beer and delicious pub food at The Tap East, a lively bar in the trendy area of New Cairo.
---
Day 5
---
Visit the ancient Coptic Cairo, home to some of the oldest churches and monasteries in the world.

Take a leisurely felucca ride along the Nile River, and enjoy the peaceful scenery of Cairo's waterfront.

Have a great night at The Tap Maadi, a popular bar in the Maadi area known for its tasty bites and craft beers.
---
Day 6
---
Experience the iconic El Fishawy Cafe, a favorite spot of Cairo's intellectuals and artists for over 200 years.

Wander down the historic Al Moez Street, lined with stunning medieval architecture and bustling with local vendors.

Enjoy a romantic dinner with a view at Riverside Restaurant and Lounge, a scenic rooftop venue overlooking the Nile River.
---
Day 7
---
Get some fresh air and exercise at the Wadi Degla Protected Area, a scenic nature reserve with hiking and wildlife.

Enjoy a pleasant stroll along the Maadi Promenade, a popular riverfront walkway in a peaceful part of the city.

Dance the night away at CAIRO WATCH, a cutting-edge nightclub showcasing some of the best local DJs and musicians.
---
Estimated Cost (USD)
Accommodation
Hostel
10-30 USD per night
Hotel
50-150 USD per night
Airbnb
20-50 USD per night
Transportation
Metro
0.25-0.50 USD per ride
Uber/Grab
1.50-5 USD per ride
Food
Street Food
3-5 USD per meal
Budget Restaurant
5-15 USD per meal
Fancy Restaurant
30-50 USD per meal
Activities
Pyramids of Giza
10 USD entrance fee
Egyptian Museum
15 USD entrance fee
Nile River Cruise
30-50 USD per person