6 Days trip in Croatia
Budget: 0 USD - 1150 USD
Beach activities
City sightseeing
Historical landmarks
Food exploration
Nightlife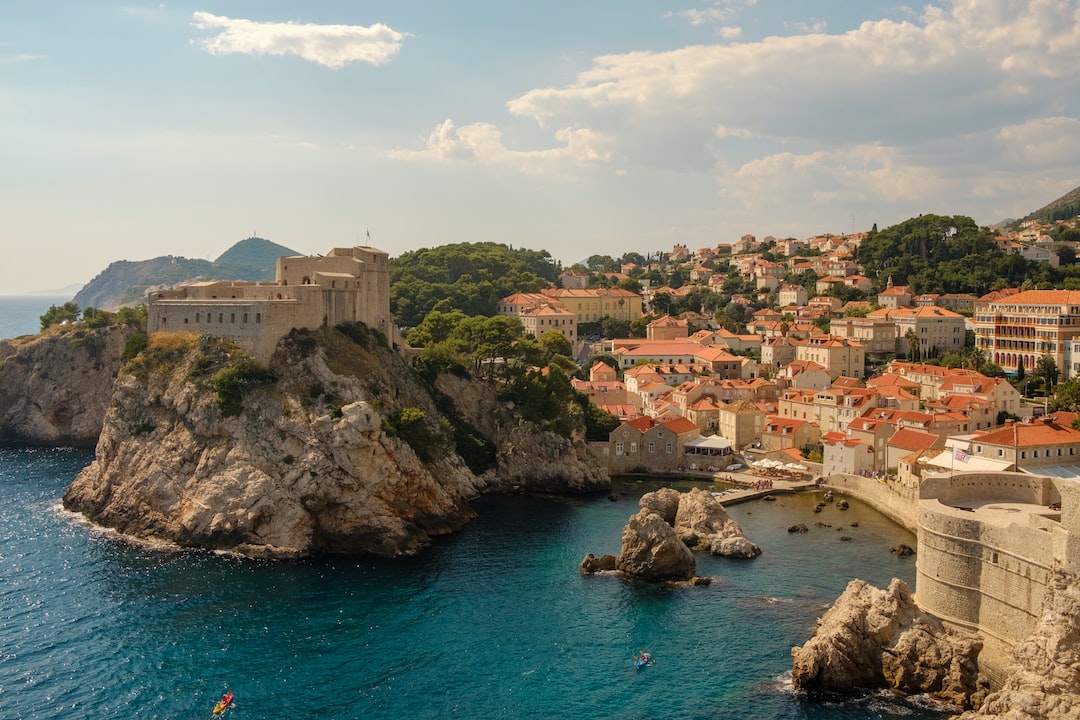 Croatia is a beautiful country located in Southeast Europe, with a stunning coastline and rich history. It has a unique culture and is known for its hospitality and passion for sports.
---
General Infomation
Exchange Rate of 1 USD to HRK
HRK 7.04
Day 1
---
Explore the Diocletian's Palace, a UNESCO World Heritage site that was built by the Roman emperor in the 4th century AD and is now the heart of Split's Old Town.

Relax on the sandy Bacvice Beach, located just a 15-minute walk from the Diocletian's Palace and featuring crystal-clear waters and plenty of amenities such as beach bars and paddle boats.

Head to the Marvlvs Library Jazz Bar, a cozy and eclectic spot that serves up live music, cocktails, and snacks in a warm and welcoming atmosphere.
---
Day 2
---
Take a day trip to Krka National Park, where you can hike alongside waterfalls, swim in natural pools, and visit historic sites such as the 14th-century Visovac Monastery.

Sample some authentic Croatian cuisine at Dioklecijan, a casual and cozy restaurant located near the Diocletian's Palace that serves up delicious seafood, grilled meats, and tasty side dishes.
---
Day 3
---
Visit the Ivan Mestrovic Gallery, a museum showcasing the works of the famous Croatian sculptor and architect that is housed in a beautiful historic building.

Browse the stalls at Ribarnica Market, a bustling fish market by the harbor that also sells fresh fruit, vegetables, and spices. Sample some of the vendors' wares for lunch.

Head to Charlie's Bar, a trendy spot that offers a wide selection of cocktails and small plates to share. Enjoy the lively atmosphere and mix with the locals.
---
Day 4
---
Take a ferry or a catamaran to Brac Island and spend the day soaking up the sun at Zlatni Rat Beach, a long and narrow strip of pebbles and sand that juts out into the turquoise sea.

Taste some of Croatia's finest olive oils and wines at Uje Oil Bar, a sophisticated and welcoming establishment that celebrates the country's culinary traditions and products.

Dance the night away at Ghetto Club, a popular nightclub that hosts local and international DJs and offers a lively and colorful atmosphere.
---
Day 5
---
Hike or bike your way up to Marjan Hill, a forest-covered hill that offers stunning views of Split and the surrounding islands. Don't forget to bring your camera!

Savor some classic Dalmatian cuisine at Fife, a cozy restaurant that has been serving locals and tourists alike since the 1940s. Try some of their famous grilled lamb or fish.

Unwind with a cocktail or a glass of wine at Kavana Judita, a stylish and sophisticated bar that is located in a wonderful historic square next to the Cathedral of St. Domnius.
---
Day 6
---
Take a short drive or bus ride to Klis Fortress, a medieval stronghold that has been used as a filming location for Game of Thrones and other movies. Explore its walls and ramparts.

Treat yourself to some gourmet Mediterranean cuisine and wine at Bokeria Kitchen & Wine Bar, a modern and elegant establishment that has won numerous awards and accolades.

End your six-day adventure in Split with a visit to To Je To, a lively and friendly bar that serves up cheap drinks, good vibes, and live music. Toast to new friendships and memories!
---
Estimated Cost (USD)
Accommodation
Hostel
20-25 USD per night
Hotel
60-100 USD per night
Airbnb
40-80 USD per night
Transportation
Rental Car
30-50 USD per day
Food
Street Food
2-5 USD per meal
Fancy Meal
30-50 USD per meal
Activities
Historical Landmarks
10-20 USD per entrance
City Sightseeing
20-30 USD per tour
Beach Activities
20-40 USD for rental equipment