7 Days trip in Greece
Budget: 0 USD - 550 USD
Outdoor adventures
Nightlife
Wildlife exploration
Spa and wellness retreats
Historical landmarks
Food exploration
City sightseeing
Beach activities
Cultural experiences
Festivals/events
Shopping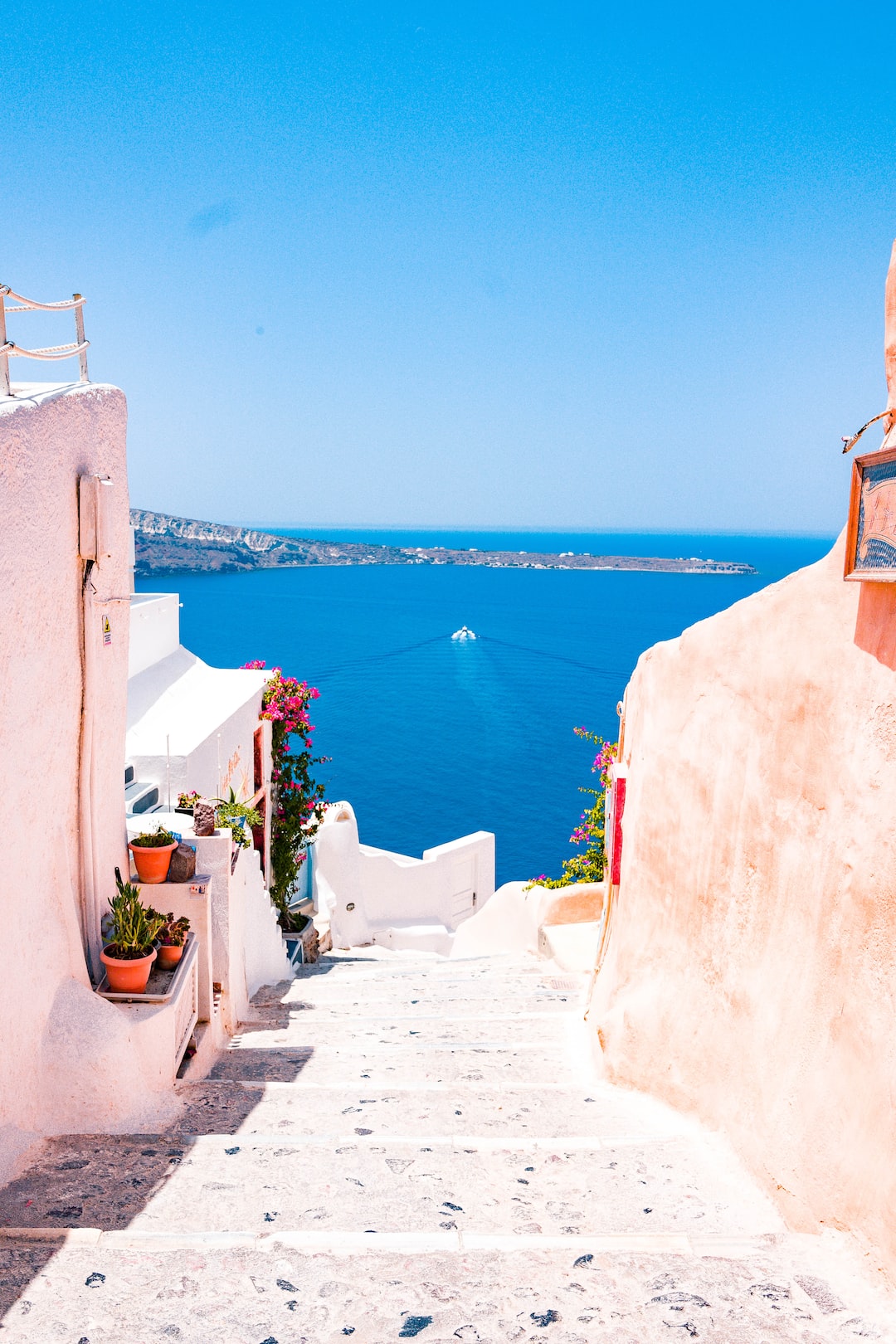 Greece is a captivating country with a rich history, stunning landscapes, and a vibrant culture. From exploring ancient ruins to relaxing on beautiful beaches and experiencing traditional Greek hospitality, Greece offers a truly memorable travel experience.
---
General Infomation
Exchange Rate of 1 USD to EUR
€0.92
Day 1
---
Visit the ancient Greek city of Nicopolis founded by Octavian in memory of his victory against Antony and Cleopatra.

Explore the Venetian fortress built in the 11th century to protect the town from pirates and Turks.

Taste the traditional Greek cuisine combining fresh ingredients with local recipes.
---
Day 2
---
Hike through one of the deepest gorges in the world, admire the stunning views, and spot the rare bird species living in the area.

Visit the 14th-century monastery dedicated to Saint Demetrios, admire the Byzantine frescoes, and learn about the monastic life in Greece.

Taste the grilled meats and local cheese selection in this cozy traditional restaurant in the heart of Zagori region.
---
Day 3
---
Explore the imperial palace built for Empress Elisabeth of Austria who fell in love with Corfu and Greek mythology.

Spend a fun day at the largest water park on the island with slides, pools, and lazy river for all ages.

Enjoy live music, cocktails, and bites in the lively atmosphere of Trilogy Cafe located in the Liston area.
---
Day 4
---
Discover the ruins of the Byzantine castle that has withstood numerous invasions and offers breathtaking views of the sea and cliffs.

Relax on the sandy beach or rent a boat to explore the crystal clear waters, caves, and hidden coves of Paleokastritsa bay.

Satisfy your appetite with authentic Japanese dishes prepared with fresh seafood and local ingredients in the stylish setting of Kukutsi Sushi Bar.
---
Day 5
---
Take a leisurely stroll along the picturesque trail that connects Achilleion Palace and the nearby villages, offering panoramic views and lush vegetation.

Swim, sunbathe, and surf in the turquoise waters of Agios Gordios beach, surrounded by olive and cypress trees.

Treat your taste buds to the refined flavors of Mediterranean and Italian cuisine served in the chic ambiance of Etrusco Restaurant in Corfu town.
---
Day 6
---
Marvel at the stalactites and stalagmites of Perama Cave formed over millions of years and learn about the geological and archaeological significance of the site.

Bask in the sun and swim in the calm waters of Glyfada beach, known for its golden sand and picturesque rock formations.

Savor the fresh seafood and local dishes with a stunning view of the Ionian Sea at the family-run Bella Vista Taverna in the traditional village of Benitses.
---
Day 7
---
Explore the charming alleys, colorful buildings, and historic landmarks of Corfu Old Town, a UNESCO World Heritage Site since 2007.

Enjoy the long stretch of sand and pebble beach of Acharavi, lined with tavernas and cafes serving local delicacies and refreshing drinks.

Indulge in the fusion cuisine inspired by the Ionian and Mediterranean kitchen, with a modern twist and artistic presentation at the Eptanissa Restaurant.
---
Estimated Cost (USD)
Accommodation
Hostel
10-20 USD per night
Hotel
30-75 USD per night
Airbnb
20-50 USD per night
Transportation
Taxi
10-20 USD for short trips
Rental Car
25-50 USD per day
Food
Street Food
2-5 USD per meal
Budget Restaurant
8-15 USD per meal
Fancy Restaurant
30-50 USD per meal
Activities
Entrance fee for Ancient Dodona
8 USD
Boat Tour to Paxos and Antipaxos
35 USD
Wine Tasting Tour in Zagori
25 USD