4 Days trip in Morocco
Budget: 0 USD - 450 USD
Cultural experiences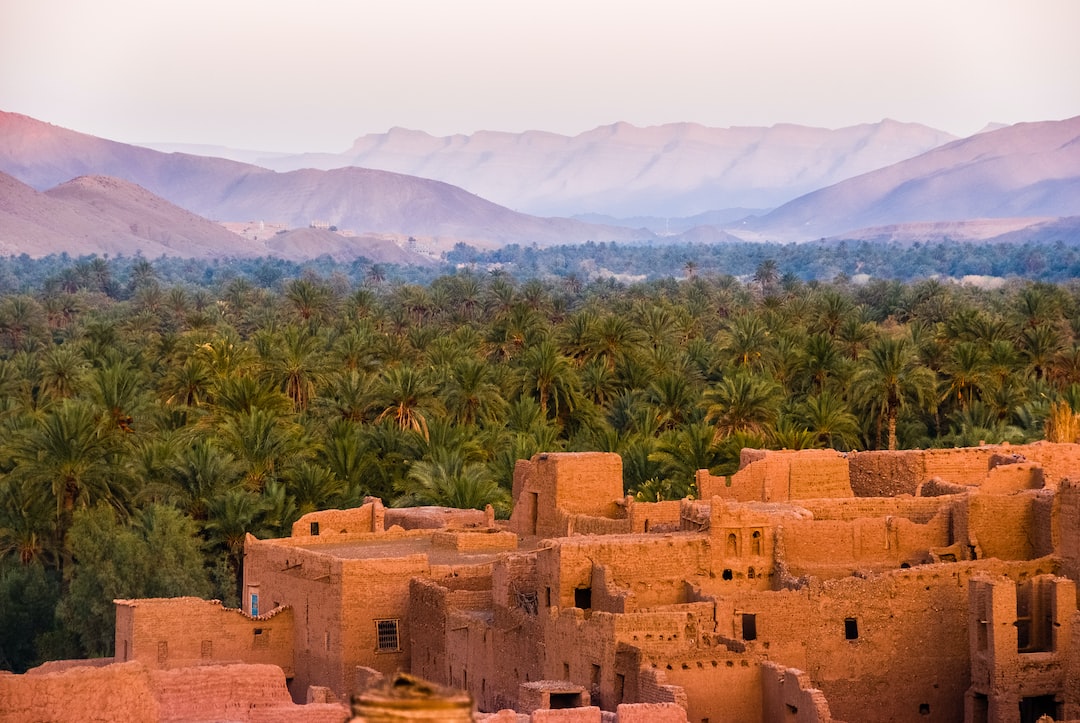 Morocco is a diverse and culturally rich country located in North Africa, with a fascinating history and stunning landscapes.
---
General Infomation
Exchange Rate of 1 USD to MAD
MAD 10.15
Day 1
---
Visit the Kasbah Mosque, one of the largest and oldest mosques in Marrakech, and learn about its rich history and architectural design.

Explore the vibrant Jemaa el-Fnaa square, famous for its street performers, traditional market, and delicious food stalls. Try some local delicacies like couscous and tajine.

Visit the Bahia Palace, a stunning architectural gem with its intricate tile work, tranquil gardens, and opulent apartments that give a glimpse of the luxurious lifestyle of the Moroccan nobility.
---
Day 2
---
Explore the bustling Avenue Mohammed V in Casablanca, with its European-style architecture, high fashion boutiques, and cafes that offer a glimpse into this vibrant city's modern and cosmopolitan side.

Visit the magnificent Hassan II Mosque, one of the largest mosques in the world and a shining example of Moroccan Islamic architecture. Take in the stunning ocean views from the mosque's minaret and explore its intricately decorated interior.

Venture into the Old Medina in Casablanca, a colorful maze of narrow streets, bustling markets, and artisan workshops. Try some traditional Moroccan street food like b'stilla and harira, and pick up some souvenirs like leather goods and spices from the local stores.
---
Day 3
---
Explore the picturesque Kasbah des Oudaias neighborhood in Rabat, with its narrow alleys, whitewashed houses, and Andalusian gardens that create a charming Mediterranean atmosphere.

Visit the Royal Palace of Rabat, the official residence of King Mohammed VI of Morocco, and admire its majestic gates, intricate tile work, and spacious courtyards that reflect the country's rich heritage.

Explore the ancient ruins of the Chellah Necropolis, an important Berber and Phoenician trading port that later became a Roman colony and Islamic necropolis. Walk among the well-preserved Roman pillars, Islamic tombs, and peaceful gardens to experience the fascinating layers of Moroccan history.
---
Day 4
---
Relax in the tranquil oasis of Majorelle Garden, a botanical wonderland created by French artist Jacques Majorelle that showcases over 300 plant species from around the world, as well as Moroccan-inspired architecture and decorative elements.

Discover the rich visual history of Morocco through the amazing photo collections at Maison de la Photographie, which features over 9000 vintage photographs that capture the country's landscape, people, and culture from the late 19th century to the mid-20th century.

Uncover the hidden charms of Le Jardin Secret, a restored 16th-century palace that boasts two beautiful courtyards with fountains, a traditional riad house, and lush gardens that provide a peaceful escape from the hustle and bustle of Marrakech.
---
Estimated Cost (USD)
Accommodation
Hostel
10-20 USD per night
Budget hotel
25-50 USD per night
Airbnb
30-70 USD per night
Transportation
Public bus
0.40-1.60 USD per ride
Metro
0.60-1.00 USD per ride
Food
Street food
1-5 USD per meal
Local restaurant
5-15 USD per meal
Fancy restaurant
20-50 USD per meal
Activities
Visiting historic sites (e.g. Marrakech Medina, Hassan II Mosque)
5-10 USD per person
Taking a camel ride
20-50 USD per person
Visiting a local hamman (public bath)
10-30 USD per person