7 Days trip in Cameroon
Budget: 2100 USD - 3000 USD
Food exploration
Nightlife
Wildlife exploration
Beach activities
Festivals/events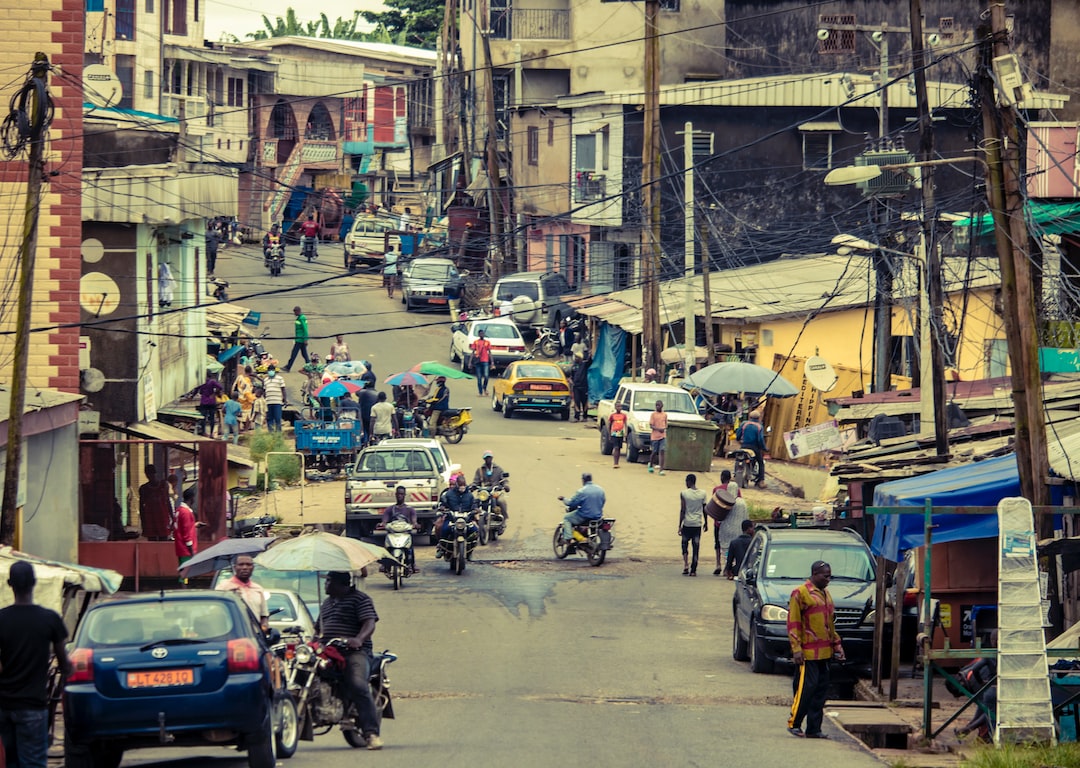 Cameroon is a diverse country in Central Africa with a rich culture and history, diverse geography, and a varied wildlife. It is home to more than 250 ethnic groups and is known for its music, dance, and cuisine.
---
General Infomation
Exchange Rate of 1 USD to XAF
FCFA 604
Language
English
French
Cameroonian Pidgin
Other African languages
Day 1
---
Explore the bustling Douala Central Market, try local snacks and delicacies, and see the vibrant local culture.

Take a view of the spectacular Douala skyline from a vantage point and learn about the city's architecture and history.

Experience the unique culture of the Bamoun people, see the intricate traditional architecture of the Foumban Palace, and witness a cultural event.
---
Day 2
---
Embark on a full-day safari and see the magnificent wildlife of Cameroon, such as elephants, gorillas, and chimpanzees, in their natural habitat.

Enjoy the nightlife of Douala at a beach bar, with live music, dancing, and delicious food and drinks.
---
Day 3
---
Hike up Mount Cameroon, the highest mountain in West Africa, for breathtaking views of the surrounding landscape.

Visit the Limbe Botanical Garden, a beautiful and peaceful oasis with diverse flora and fauna.

Attend the annual Festival of Arts and Culture in Douala, with music, dance, and exhibitions showcasing the country's rich cultural heritage.
---
Day 4
---
Visit the impressive Ekom-Nkam Waterfall, featured in the movie 'Greystoke: The Legend of Tarzan', and take a refreshing dip in the pool.

Dine at La Paillote, a popular restaurant in Douala with a great seafood menu, and enjoy the lively nightlife of the city.

Experience the vibrant nightlife of Douala at Le Must Club, known for its great music and energetic crowd.
---
Day 5
---
Go on a guided tour of Djoum, a natural reserve known for its diverse flora and fauna, and see gorillas, elephants, and more.

Watch a thrilling game of beach soccer at a local beach, with teams from around Cameroon competing for the title.

Explore the Bamenda Food Market, known for its delicious street food and local specialties like roasted plantains and peanut soup.
---
Day 6
---
Spend the day on the picturesque Kribi Beach, with white sand, clear water, and great seafood options.

Explore the bars and lounges of Douala, with options ranging from rooftop bars to jazzy wine bars.

Join a fun and informative Douala by Night Tour, with local guides showing you the best spots for dancing, drinking, and more.
---
Day 7
---
Visit the historic Bafut Palace, a UNESCO World Heritage Site and royal residence of the Bafut dynasty.

Hike in the Lekie Mountains, a beautiful natural area with diverse wildlife like monkeys, hornbills, and antelopes.

End your trip with a romantic night cruise on the Wouri River, with beautiful views of Douala's skyline and a delicious dinner onboard.
---
Estimated Cost (USD)
Accommodation
Hostel
10 -15 USD per night
Hotel
50 - 100 USD per night
Airbnb
30 - 60 USD per night
Transportation
Public bus
0.5 - 1 USD per trip
Private car rental
50 - 80 USD per day
Food
Street food
1 - 5 USD per meal
Local cuisine
5 - 15 USD per meal
Fine dining
30 - 50 USD per meal
Activities
Entrance fee for wildlife reserve
5 - 20 USD
Festival admission fee
10 - 30 USD