7 Days trip in Morocco
Budget: 0 USD - 400 USD
City sightseeing
Nightlife
Spa and wellness retreats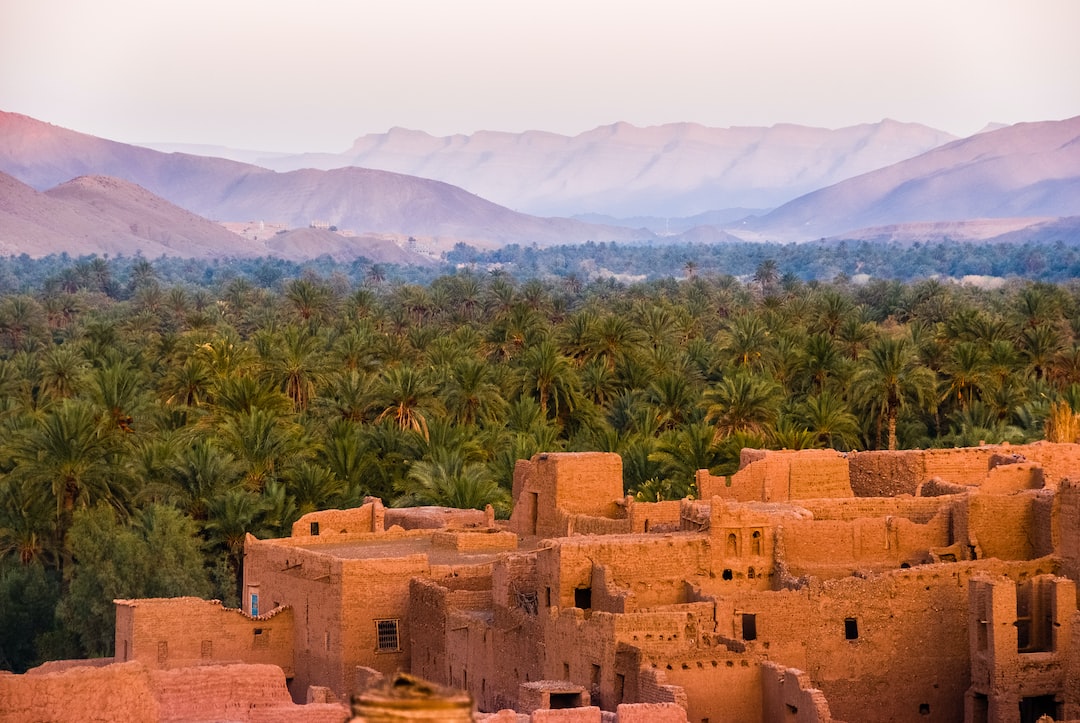 Morocco is a diverse and culturally rich country located in North Africa, with a fascinating history and stunning landscapes.
---
General Infomation
Exchange Rate of 1 USD to MAD
MAD 10.15
Day 1
---
Take a stroll along Nador Marina. Enjoy the view of the Mediterranean Sea and the boats. You can even take a boat tour around the coast.

Sip on some Moroccan mint tea while enjoying the local music and cultural ambiance of Café El Makhzen.

Relax and unwind with a traditional Moroccan spa treatment, such as a hammam, at Thermes Municipaux de Nador.
---
Day 2
---
Take a morning stroll through Parc Gourougou and admire the beautiful garden and wildlife.

Explore the local cuisine and flavors at Marché Municipal de Nador, a bustling food market with a variety of vendors.

Experience Moroccan-French fusion cuisine at Le Bistro Quebecois and enjoy some cocktails at the bar.
---
Day 3
---
Visit Cap de l'Eau and take a hike along the coast to see the beautiful beaches and rock formations.

Relax and soak up the sun at Plage d'Al Ayoun, a stunning beach with crystal clear waters.

Enjoy some Moroccan wine and listen to live music at Kafé Mocca.
---
Day 4
---
Take a day trip to the stunning Rif Mountains and explore the beautiful nature trails and scenery.

Dance the night away at Don Quijote Discotheque, a popular nightclub in Nador.
---
Day 5
---
Spend the morning at Plage de Marchica, a beautiful beach surrounded by amazing views of the Atlas Mountains.

Visit Jardin Lalla Aicha, a beautiful garden with a variety of plants and a relaxing atmosphere.

Enjoy some late-night fun at Club Med Bienvenue, a popular club in Nador.
---
Day 6
---
Take a day trip across the border to the Spanish city of Melilla, a cultural melting pot with a unique mix of Spanish, African, and Moroccan cultures.

Cap off your day with some cocktails and live music at Vendôme Café.
---
Day 7
---
Explore the Fishing Port of Nador and see the hustle and bustle of the fishermen and their boats.

Visit the iconic Mosquée de Nador Al Boustane and learn about the history and significance of this landmark.

Spend your final evening in Nador wandering along Boulevard de Nador, enjoying the street performers, cafes, and night markets.
---
Estimated Cost (USD)
Food
Fancy Meal
15-25 per meal
Activities
Sightseeing
0-10 for a tour
Nightlife
5-20 for entry and drinks
Spa and Wellness Retreats
20-50 for a session