7 Days trip in Czech Republic
Budget: 0 USD - 700 USD
City sightseeing
Historical landmarks
Nightlife
Spa and wellness retreats
Beach activities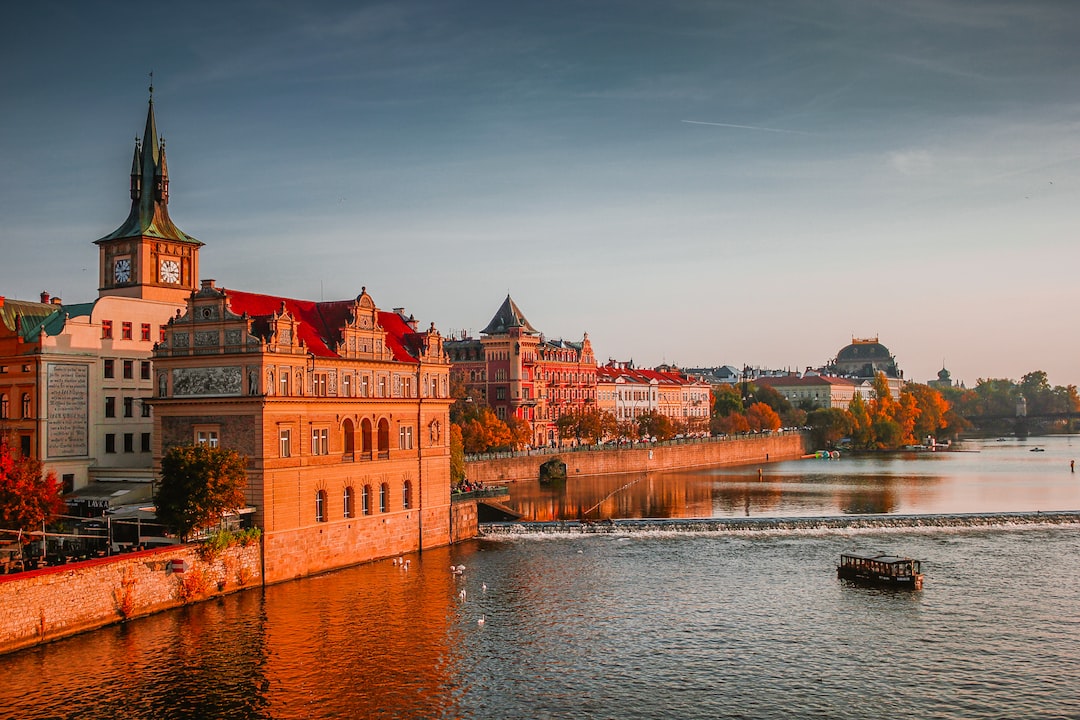 The Czech Republic, with its captivating history, stunning architecture, and vibrant culture, offers a unique travel experience. From exploring the medieval streets of Prague to enjoying the picturesque countryside, visitors can immerse themselves in the beauty and charm of this Central European nation.
---
General Infomation
Exchange Rate of 1 USD to CZK
CZK 22.52
Best Way to Get Around
Public transportation (trains
trams
buses)
Cycling
Walking
Day 1
---
Visit the Prague Castle, the largest ancient castle in the world.

Explore the Old Town Square, known for its stunning architecture.

Visit Cross Club, an underground club with a unique industrial design and great music.
---
Day 2
---
Walk across Charles Bridge, a famous pedestrian bridge with great views of Prague.

Visit Klementinum, a historic complex that includes the National Library and the Astronomical Tower.

Take a trip to Karlovy Vary and enjoy the healing waters at Hot Spring Colonnade.
---
Day 3
---
Take a relaxing stroll through Letna Park and enjoy the great views of Prague.

Visit the Lennon Wall, a graffiti wall dedicated to John Lennon's messages of peace and love.

Dance the night away at Roxy Club, a popular venue for live music and DJs.
---
Day 4
---
Take a boat ride to Kampa Island and explore Prague's picturesque waterfront area.

Visit St. Vitus Cathedral, a stunning gothic cathedral located within the Prague Castle complex.

Enjoy some of the best local craft beers at BeerGeek Bar.
---
Day 5
---
Take a day to shop and explore the Novy Smichov Shopping Centre, one of Prague's largest malls.

Take a day trip to Kutna Hora and visit Sedlec Ossuary, a chapel decorated with human bones.

End the day with a night out at Duplex Club, a popular dance club with amazing views of the city.
---
Day 6
---
Take a hike up Petřín Hill and enjoy the stunning views of Prague.

Visit the Franz Kafka Museum and learn about the famous author's life and work.

Experience an unforgettable night out at SaSaZu Club, a famous venue featuring some of the best DJs in the world.
---
Day 7
---
Take a trip to Grabštejn Tanvaldsky Spicak Ski Resort and enjoy skiing, snowboarding, and snowmobiling.

Visit Bohemia Sekt Cellar and enjoy a wine tasting in a peaceful and picturesque setting.

End the trip with a night out at Chapeau Rouge Club, a historic venue with a great atmosphere.
---
Estimated Cost (USD)
Accommodation
Hostel
10-20 USD per night
Budget Hotel
35-50 USD per night
Airbnb Apartment
40-70 USD per night
Transportation
Public Transportation
1-2 USD per ride
Taxi/Uber
10-20 USD per ride
Renting a bike
10-15 USD per day
Food
Street Food
5-10 USD per meal
Budget Restaurant
10-15 USD per meal
Fine Dining
30-50 USD per meal
Activities
Historical Landmarks
5-20 USD per attraction
Nightlife
10-30 USD per night
Spa and Wellness Retreats
50-100 USD per package