6 Days trip in Australia
Budget: 0 USD - 3000 USD
City sightseeing
Cultural experiences
Food exploration
Wildlife exploration
Shopping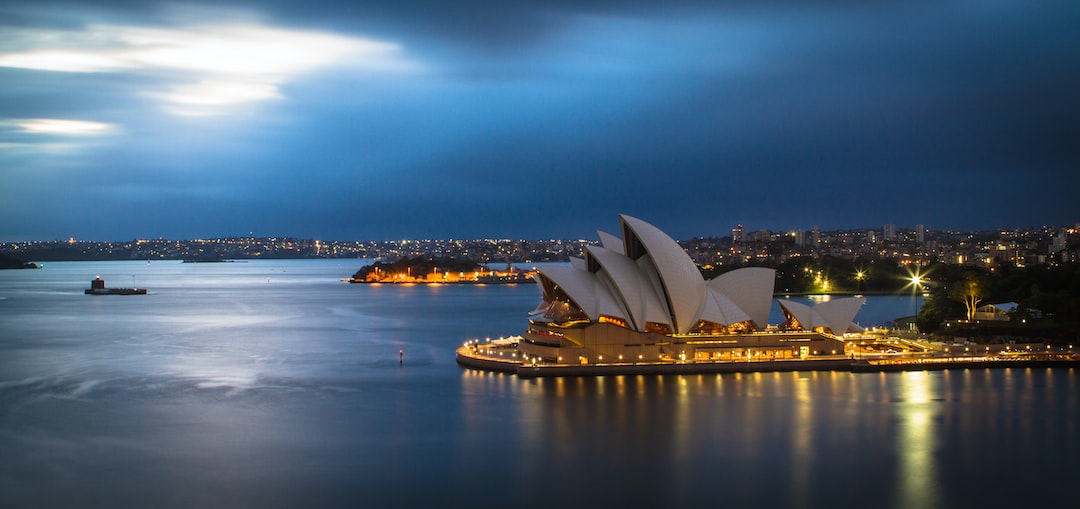 Australia is a vast and diverse country known for its breathtaking landscapes, unique wildlife, and welcoming people. From the iconic Sydney Opera House to the Great Barrier Reef, there are countless natural wonders to explore. With a rich indigenous heritage and a vibrant multicultural society, Australia offers a mix of ancient traditions and modern innovation.
---
General Infomation
Exchange Rate of 1 USD to AUD
A$1.54
Best Way to Get Around
Car
Public transportation
Airplane
Day 1
---
Visit Uluru-Kata Tjuta National Park and explore the iconic Uluru Rock, learn about the Aboriginal culture and discover the wildlife of the park.

Explore the historic neighborhood of The Rocks, visit the Sydney Observatory and enjoy a food tour sampling some of Sydney's best cuisine.

Enjoy a stroll along the bustling Darling Harbour, feast on some delicious seafood and soak in the stunning views of the city.
---
Day 2
---
Visit Cairns Esplanade Lagoon and relax by the crystal-clear waters, catch a glimpse of the stunning marine life of the Great Barrier Reef.

Experience the rich Aboriginal culture and witness the stunning wildlife at Tjapukai Aboriginal Cultural Park

Head to Rusty's Market and indulge in the delicious tropical fruits and fresh seafood, shop at the local stalls and pick up some souvenirs.
---
Day 3
---
Visit Taronga Zoo and discover the wide range of wildlife from Australia and abroad, catch the scenic cable car and experience the stunning views of Sydney Harbour.

Explore the rustic charm of The Grounds of Alexandria, sample the fresh farm-to-table food and pick up some eclectic gifts and souvenirs at the shops.

Dine in style with panoramic views of the Opera House and Harbour Bridge at the Opera Bar, enjoy a delicious cocktail in the stunning setting.
---
Day 4
---
Take a scenic drive to Cape Tribulation and explore the rich culture of the Daintree Rainforest and witness the diverse wildlife, visit the stunning beaches and experience a unique wilderness adventure.

Take a relaxing stroll along the stunning Palm Cove Beach and watch the sunset while indulging in some delicious seafood.
---
Day 5
---
Visit the Blue Mountains National Park and witness the stunning scenery, take in the dramatic views of the Three Sisters rock formation and catch a glimpse of the unique native wildlife.

Discover the vibrant contemporary art at the Museum of Contemporary Art Australia and shop at the museum store for some unique gifts.

Indulge in the vibrant Asian flavors at Spice Alley, immerse yourself in the buzzing atmosphere and soak up the culture.
---
Day 6
---
Experience the natural wonder of the Great Barrier Reef, go on a snorkeling or scuba diving adventure and witness the colorful marine life.

Explore the eclectic stalls at the Cairns night markets and indulge in some delicious international cuisine.
---
Estimated Cost (USD)
Accommodation
Hostel
20-30 (price per night in USD)
Hotel
80-120 (price per night in USD)
Airbnb
50-150 (price per night in USD)
Transportation
Public transport
5-10 (estimated price in USD per day)
Taxi
20-30 (estimated price in USD per ride)
Uber
15-25 (estimated price in USD per ride)
Food
Budget
5-10 (estimated price in USD per meal)
Street food
3-7 (estimated price in USD per meal)
Fancy meal
50-100 (estimated price in USD per meal)
Activities
Yulara National Park entry fee
25 (estimated price in USD per person)
Opera House Tour
40 (estimated price in USD per person)
Great Barrier Reef Snorkeling tour
80-150 (estimated price in USD per person)