7 Days trip in Portugal
Budget: 0 USD - 3000 USD
Beach activities
Food exploration
Spa and wellness retreats
Shopping
Festivals/events
Cultural experiences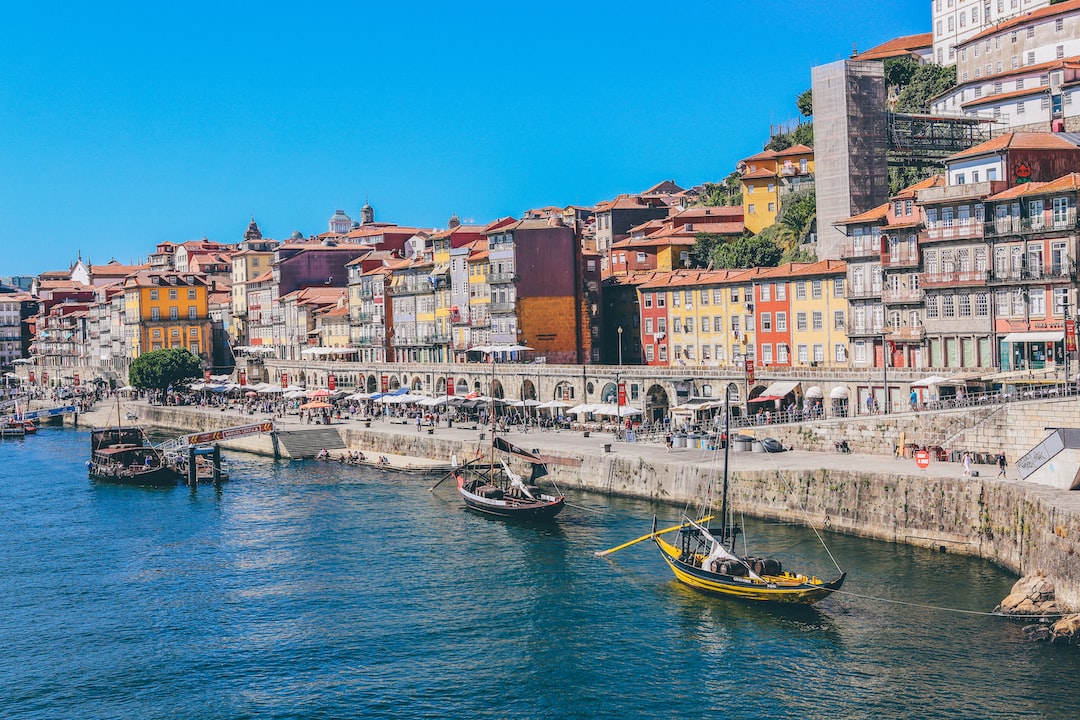 Portugal is a captivating country with a rich history, diverse landscapes, and a welcoming culture. From its stunning coastline to its historic landmarks, Portugal offers a blend of natural beauty, architectural marvels, and culinary delights. Whether exploring the vibrant city of Lisbon, wandering through ancient towns like Porto or Évora, or basking in the sun on the Algarve's golden beaches, visitors are sure to be captivated by Portugal's charm.
---
General Infomation
Exchange Rate of 1 USD to EUR
€0.92
Day 1
---
Take in the stunning views and architecture of this iconic tower, learn about its history and significance to Lisbon.

Sample a wide range of traditional and modern Portuguese cuisine at this bustling market, shop for souvenirs and gifts.

Relax and enjoy the sun, sand and sea at this picturesque beach, try surfing or other water activities.
---
Day 2
---
Visit this magnificent palace with its unique blend of Gothic, Manueline and Moorish architecture, admire the beautiful gardens.

Discover the secrets of this magical estate with its enigmatic symbols, fountains, tunnels and grottos, unwind in the peaceful surroundings.

Try your luck at the largest casino in Europe, attend a concert or show, shop at the designer boutiques and gourmet shops.
---
Day 3
---
Marvel at the impressive modern architecture and artwork of this transportation hub, visit the nearby Oceanarium and other attractions.

Walk through this iconic arch and explore the lively shopping district, with its traditional stores, trendy boutiques and cafes.

Experience the vibrant nightlife of this historic neighborhood, taste delicious Portuguese tapas and drinks, join the locals in their revelry.
---
Day 4
---
Take in the breathtaking views of the Atlantic Ocean from the westernmost point in Europe, walk along the scenic cliff trails.

Feel the sand between your toes and the wind in your hair at this popular surfing and windsurfing spot, enjoy a refreshing drink at a beach bar.

Taste the freshest seafood and other local delicacies at this lively food market, buy artisanal products and souvenirs, enjoy live music and entertainment.
---
Day 5
---
Admire the impressive collection of ancient and modern art, including paintings, sculptures, pottery, glassware and decorative arts.

Visit this trendy creative hub with its vintage stores, art galleries, bookshops and cafes, attend a workshop or event.

Indulge in Michelin-starred Portuguese cuisine in a relaxed and cozy atmosphere, savor the flavors and textures of seasonal ingredients.
---
Day 6
---
Browse the oldest bookstore in the world, dating back to 1732, shop for books in English, Portuguese and other languages.

Stroll through this charming 19th-century park, with its exotic trees, fountains, ponds and botanical collections, enjoy a picnic or nap on a bench.

Dine on fresh seafood and cocktails while watching the sunset over the yachts and sailboats in this scenic marina, listen to live music or watch a movie outdoors.
---
Day 7
---
Visit the oldest church in Lisbon, with its Gothic and Romanesque architecture, chapels, crypts and treasures, attend a mass or concert.

Explore this bustling commercial district, with its fashion boutiques, historic cafes, pastry shops and restaurants, soak up the lively atmosphere.

Enjoy a cocktail or glass of wine while taking in the panoramic view of Lisbon from this hip rooftop bar, listen to DJs or live music.
---
Estimated Cost (USD)
Accommodation
Hostel
10-25 USD per night
Airbnb
30-70 USD per night
Hotel
70-150 USD per night
Transportation
Uber/Taxi
5-20 USD per ride
Bicycle rental
20-30 USD per day
Food
Street food
3-7 USD per meal
Mid-range restaurant
15-25 USD per meal
Fine-dining restaurant
50-100 USD per meal
Activities
Visit to Belem Tower
8 USD per person
Tram 28 tour
3 USD per person
Fado music show
25-50 USD per person