7 Days trip in Morocco
Budget: 0 USD - 3000 USD
City sightseeing
Nightlife
Historical landmarks
Food exploration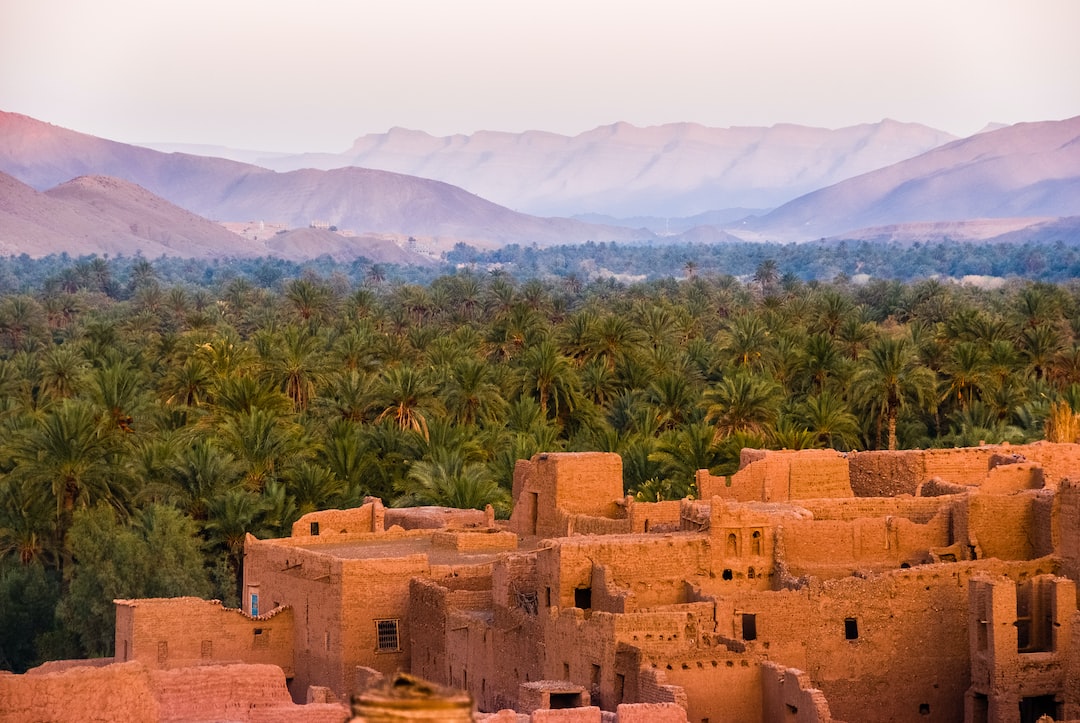 Morocco is a diverse and culturally rich country located in North Africa, with a fascinating history and stunning landscapes.
---
General Infomation
Exchange Rate of 1 USD to MAD
MAD 10.15
Day 1
---
Explore the ornate architecture of this 19th-century palace, once home to a wealthy Moroccan nobleman.

Experience the buzzing atmosphere of Marrakech's main square, featuring street performers, food stalls, and shops.

Enjoy contemporary Moroccan cuisine and panoramic views of the city skyline at this stylish rooftop eatery.
---
Day 2
---
Visit the largest mosque in Marrakech and admire its iconic 12th-century tower and intricate tilework.

Discover Morocco's photographic history and see vintage images of its people, cities, and landscapes at this museum.

Taste traditional Moroccan dishes and enjoy live music and belly dancing performances at this lively restaurant and bar.
---
Day 3
---
Escape the city and hike through the stunning landscapes of the Atlas Mountains, taking in the views of valleys, rivers, and Berber villages.

Relax and rejuvenate at this luxurious spa, offering traditional Moroccan treatments such as steam baths, exfoliation, and massages.

Indulge in some of Marrakech's finest culinary delights at this elegant restaurant, specializing in Moroccan and French cuisine.
---
Day 4
---
Discover Moroccan art, textiles, and historical artifacts at this museum housed in a stunning 19th-century palace.

Step back in time and explore the ornate mausoleums and gardens of the Saadian dynasty at this historical site.

Taste traditional Moroccan cuisine and sip on delicious cocktails in a romantic, candlelit atmosphere.
---
Day 5
---
Stroll through the lush gardens and orchards of the Menara, featuring a large reflecting pool and stunning views of the Atlas Mountains.

Explore the life and work of the famous fashion designer at this stunning museum, showcasing his art, fashion pieces, and personal collection.

Savor organic, gluten-free dishes and homemade desserts in a chic, bohemian-style eatery, featuring a shop and an art gallery.
---
Day 6
---
Take a day trip to the stunning waterfalls of Ouzoud, where you can hike, swim, and take a memorable boat ride.

Experience the opulence and glamour of Morocco's past at this lavish restaurant, offering traditional Moroccan dishes and live music.
---
Day 7
---
Relax and recharge in the serene botanical gardens of Majorelle, featuring exotic plants, vibrant colors, and a charming museum.

Enjoy sweet and savory crepes, salads, and smoothies in a cozy, colorful spot, perfect for a quick lunch or snack.

Party and dance the night away at this popular club, featuring international DJs, live performances, and a trendy atmosphere.
---
Estimated Cost (USD)
Accommodation
Hostel
10 - 20 USD per night
Budget hotel
30 - 50 USD per night
Riad (traditional Moroccan house)
60 - 100 USD per night
Transportation
Local bus
0.30 - 0.60 USD per ride
Bicycle rental
10 - 15 USD per day
Food
Street food
1 - 5 USD per meal
Local restaurant
5 - 15 USD per meal
Fine dining
20 - 50 USD per meal
Activities
Visit to Jardin Majorelle
7 USD per ticket
Visit to Bahia Palace
2 USD per ticket
Camel ride in the desert
40 - 50 USD per person