7 Days trip in Vietnam
Budget: 0 USD - 1000 USD
City sightseeing
Cultural experiences
Beach activities
Food exploration
Historical landmarks
Festivals/events
Nightlife
Outdoor adventures
Spa and wellness retreats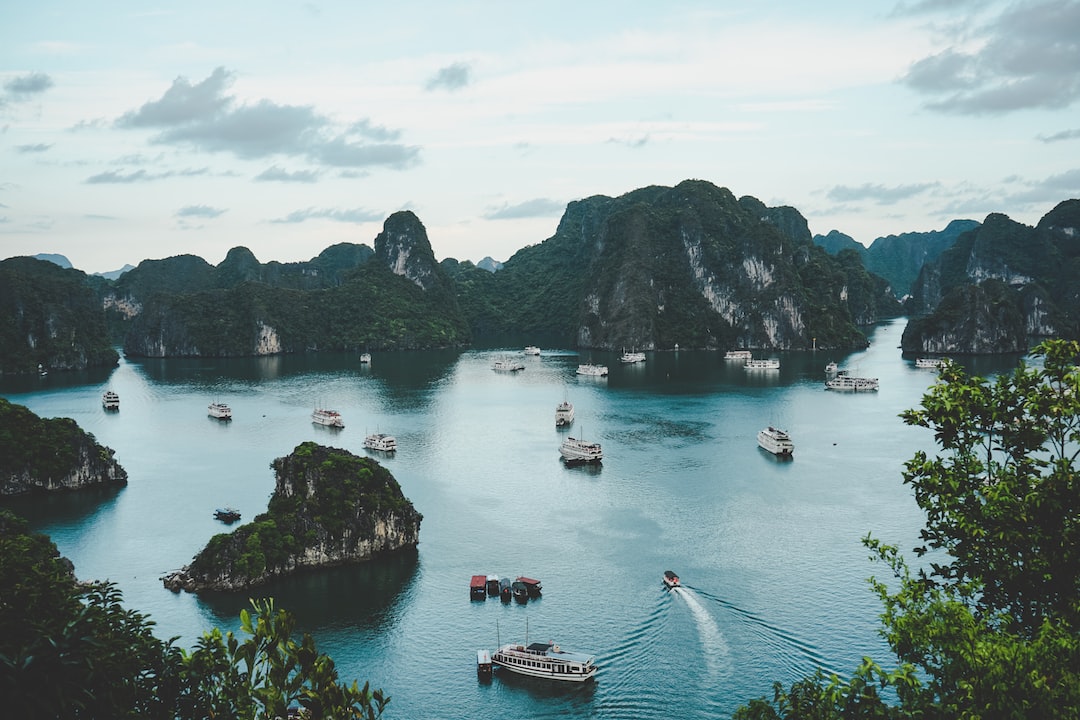 Vietnam is a beautiful and diverse country with a rich history and culture. Visitors can enjoy exploring its natural landscapes, sampling its delicious cuisine, and learning about its fascinating past.
---
General Infomation
Exchange Rate of 1 USD to VND
₫24,288
Day 1
---
Take a walk around this scenic lake in the heart of the city, and visit Ngoc Son Temple located on an island in the lake.

Learn about the life and achievements of Ho Chi Minh, the revolutionary leader of Vietnam, at this informative museum.

Join a guided food tour to sample some of the best street food in Hanoi, and experience the local nightlife scene.
---
Day 2
---
Visit the Imperial City of Hue, a UNESCO World Heritage Site, and explore its impressive palaces, temples, and walls.

Escape the city and relax on the sandy shores of Thuan An Beach, a peaceful stretch of coastline with beautiful scenery.

Join the lively atmosphere at DMZ Bar, a popular spot for tourists and locals alike, featuring live music and cheap drinks.
---
Day 3
---
Explore the ancient ruins of My Son Sanctuary, a UNESCO World Heritage Site dating back to the Champa civilization.

Enjoy the laid-back atmosphere of An Bang Beach, one of the most beautiful and peaceful beaches in Hoi An.

Experience the stunning Lantern Festival, a monthly event in Hoi An when the city's streets are lit up by thousands of colorful lanterns.
---
Day 4
---
Take a boat trip along the Mekong Delta and explore the lush scenery, visit local farms and villages, and sample regional food.

Admire the stunning architecture of the Saigon Central Post Office, built in 1886 by Gustave Eiffel, and still in use today.

Experience an amazing view of Ho Chi Minh City from the Skydeck at Bitexco Tower, the tallest building in Vietnam.
---
Day 5
---
Visit the Cu Chi Tunnels, an immense network of underground tunnels used by the Vietnamese during the Vietnam War.

Explore the vibrant Ben Thanh Market, one of the oldest and busiest markets in Ho Chi Minh, and sample its tasty street food.

Experience the buzzing nightlife scene in Pham Ngu Lao, a famous backpacker street with countless bars, clubs, and street vendors.
---
Day 6
---
Take a trip to Mui Ne Sand Dunes, a stunning natural wonder of endless red and white sand hills, and indulge in a desert spa treatment.

Explore the magical Fairy Stream, an enchanting small river with stunning limestone formations and red sand dunes.

Join the fun-filled atmosphere at Coco Beach Camp, a beach party spot with live music, bonfires, and delicious food and drinks.
---
Day 7
---
Hop on a ferry to Phu Quoc Island, a paradise of pristine beaches, turquoise waters, and untouched rainforest, and enjoy a day of sun and relaxation.

Take a peaceful sunset cruise around the island, sipping cocktails, enjoying a massage, and admiring the stunning views.

Explore the bustling night market in Phu Quoc, filled with local delicacies, street performers, and vibrant nightlife.
---
Estimated Cost (USD)
Accommodation
Hostel
8-15 USD per night
Mid-range Hotel
25-70 USD per night
Luxury Hotel
100-250 USD per night
Transportation
Grab/Uber
5-15 USD per ride
Food
Street Food
1-5 USD per meal
Local Restaurant
5-10 USD per meal
Fine Dining
30-60 USD per meal