7 Days trip in Switzerland
Budget: 0 USD - 550 USD
City sightseeing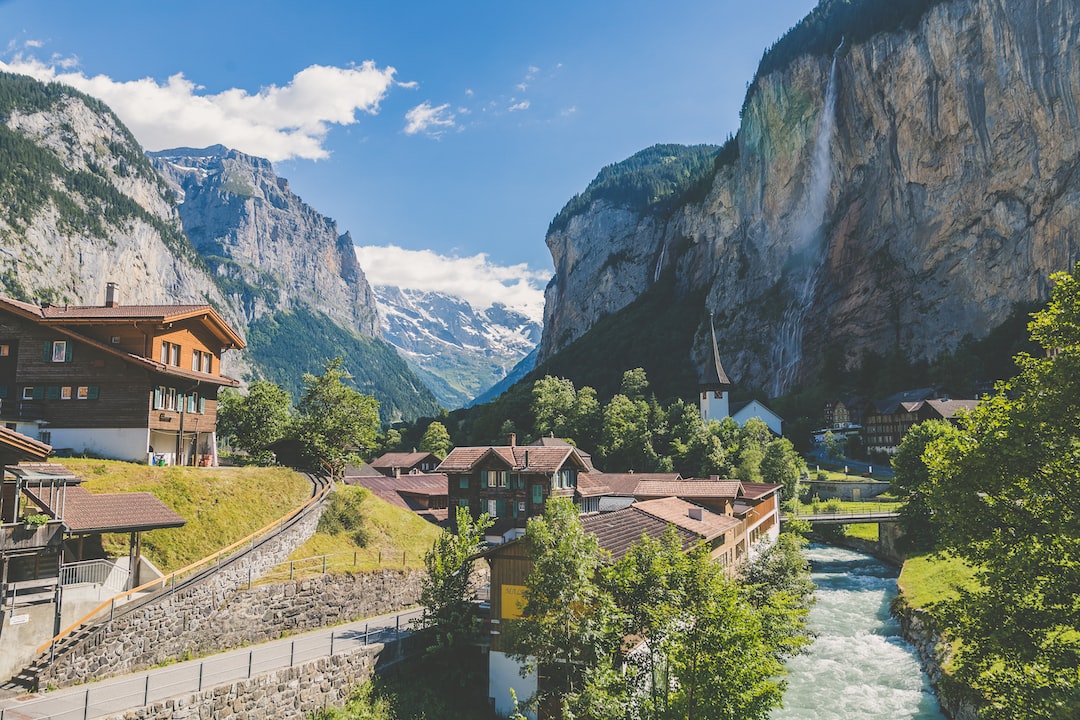 Switzerland is a beautiful country known for its stunning landscapes, banking sector, and watchmaking industry. It has a rich history, diverse culture, and is home to numerous international organizations.
---
General Infomation
Exchange Rate of 1 USD to CHF
CHF 0.89
Language
German
French
Italian
Romansh
Day 1
---
Take a stroll through the picturesque Old Town of Villigen and marvel at the charming architecture and lively streets.

Visit the state-of-the-art Villigen PS Booster Facility and learn about the cutting-edge research being done in particle physics.

Savor some of the best Swiss cuisine at the cozy and welcoming Restaurant Rotes Haus.
---
Day 2
---
Pamper yourself with a rejuvenating spa treatment at the luxurious Villiger Waldhuus Hotel.

Enjoy a delightful concert by the Argovia Philharmonic, renowned for its stunning performances of classical music.

Indulge in some delectable Italian cuisine at the elegant and sophisticated La Calabria restaurant.
---
Day 3
---
Take a trip to the stunning city of Lucerne, nestled amidst the majestic Swiss mountains, and explore its charming streets and historic landmarks.

Learn about the fascinating history and evolution of transportation at the Swiss Museum of Transport, which showcases everything from antique cars to futuristic spacecraft.

Savor a sumptuous classic Swiss meal at the historic and charming Old Swiss House restaurant.
---
Day 4
---
Marvel at the awe-inspiring beauty of the Rheinfall, one of the largest waterfalls in Europe, set amidst a stunning natural landscape.

Explore the grand and imposing Schaffhausen Munot Castle, a breathtaking medieval fortress that offers stunning views of the city.

Enjoy a sophisticated and elegant dining experience at the renowned and historic Restaurant Kronenhalle.
---
Day 5
---
Take a scenic train ride to the top of Uetliberg, the highest peak in Zurich, and marvel at the stunning panoramic views of the Swiss mountains and the cityscape below.

Discover the fascinating and whimsical world of kinetic art at the Tinguely Museum, which houses a stunning collection of masterpieces by Jean Tinguely and other artists.

Experience the authentic Swiss hospitality and cuisine at the cozy and welcoming Zunfthaus zur Zimmerleuten restaurant.
---
Day 6
---
Embark on an unforgettable excursion to Jungfraujoch, the highest railway station in Europe, and witness the breathtaking beauty of the Swiss Alps up close.

Take a cable car ride to the top of Harder Kulm, one of the most picturesque peaks in Switzerland, and enjoy the stunning views of the surrounding landscape.

Treat yourself to some authentic Swiss cuisine at the cozy and charming Restaurant Swiss Chuchi.
---
Day 7
---
Explore the majestic and historic Chillon Castle, which dates back to the 13th century and boasts stunning architecture, art, and legends.

Take a scenic drive to the unparalleled UNESCO World Heritage site of Lavaux Vineyard Terraces, spread across picturesque hills and offering some of the best wine-tasting experiences in Switzerland.

Cap off your Swiss adventure with a sophisticated and indulgent dining experience at the legendary and Michelin-starred Restaurant de l'Hotel de Ville.
---
Estimated Cost (USD)
Accommodation
Hostel
25-50 USD per night
Budget Hotel
70-100 USD per night
Airbnb
50-90 USD per night
Transportation
Public Transportation
10-20 USD for seven days
Taxi
100-150 USD for seven days
Car Rental
200-250 USD for seven days
Food
Budget Eateries
10-15 USD per meal
Local Street Food
5-10 USD per meal
Mid-Range Restaurant
25-40 USD per meal
Activities
Entrance fee to Swiss National Museum
10-15 USD
Entrance fee to Zurich Zoo
20-30 USD