7 Days trip in Egypt
Budget: 0 USD - 1000 USD
Food exploration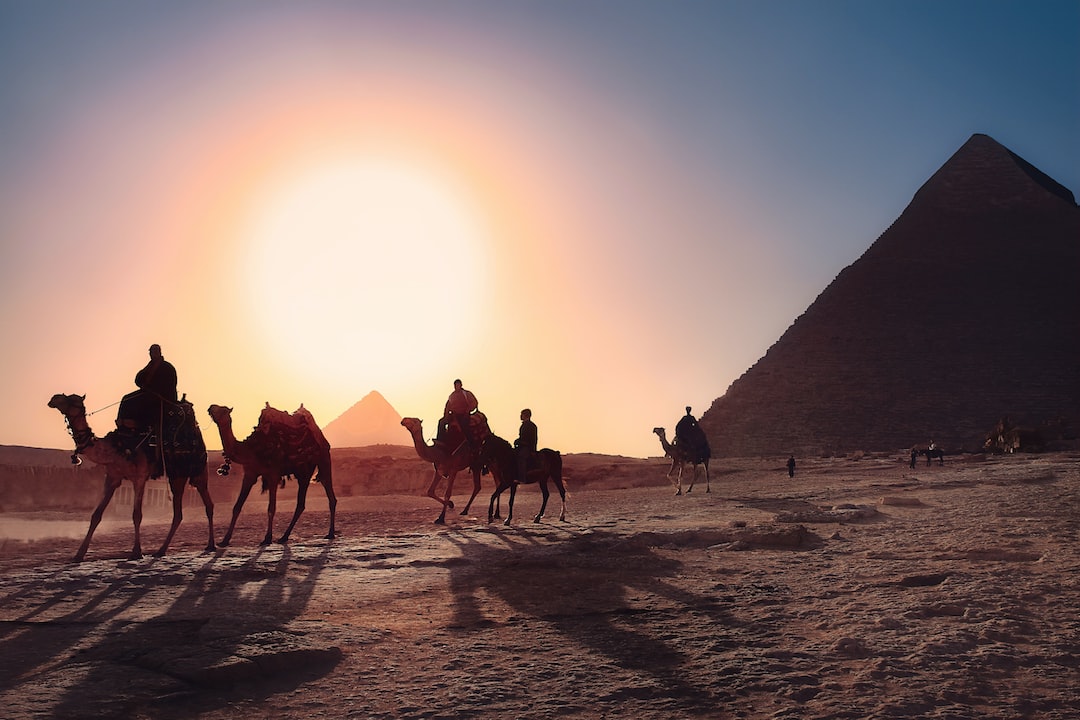 Egypt is a North African and Middle Eastern country known for its ancient civilization, historic monuments, and cultural heritage.
---
General Infomation
Exchange Rate of 1 USD to EGP
EGP 30.93
Day 1
---
Explore the largest collection of Egyptian antiquities.

Try the famous Egyptian street food, koshary, at one of the most famous restaurants in Cairo.

Wander through the souk (traditional market) and haggle for souvenirs and gifts.
---
Day 2
---
Experience the magnificent, towering pyramids of Giza, one of the seven wonders of the ancient world.

Take a break from the bustling city and relax in this beautiful, lush green park that offers stunning views of Cairo.

Discover the rich culinary scene in one of Cairo's upscale districts and enjoy a night out at one of the bars or clubs.
---
Day 3
---
Immerse yourself in Islamic history and architecture at this magnificent fortress built in the 12th century.

Try the popular Egyptian dish, kebda (liver), at a beloved street food joint.

See Cairo from 187 meters above ground at one of the city's tallest landmarks.
---
Day 4
---
Visit the ancient capital of Egypt and explore the ruins of important temples and statues.

Sample the best of Egyptian street food and cumin-scented dishes.

Immerse yourself in the beauty of Egyptian music, dance and theater at this cultural hub.
---
Day 5
---
Venture outside downtown Cairo to see the pyramids and tombs inside the Saqqara necropolis.

Satisfy your sweet tooth with authentic Egyptian desserts at this popular sweets shop.

Enjoy a leisurely dinner on a boat floating along the Nile River, with views of Cairo's magical cityscape.
---
Day 6
---
Step back in time strolling through winding alleys of mosques, markets and hammams, admire the architecture and street performances

Have a hearty lunch of stuffed bell peppers, as well as other traditional Egyptian dishes in this humble eatery.

Experience the lively and colorful street food scene & grab a bite in this popular area.
---
Day 7
---
Marvel at the unique architecture and intricate details of this well-preserved mosque, madrasa & mausoleum complex in Islamic Cairo.

Enjoy a cup of traditional tea and shisha, experiencing the ambiance of ancient Cairo at this historic tea house.

Relax over a tea or some fresh fruit juice, enjoying a leisurely stroll and one of the best sunset views of Cairo's skyline.
---
Estimated Cost (USD)
Accommodation
Hostel
10-20 USD per night
Hotel
40-80 USD per night
Airbnb
30-60 USD per night
Transportation
Metro
0.25-0.50 USD per ride
Private Car with Driver
50-100 USD per day
Food
Street Food
1-5 USD per meal
Mid-range meal
10-20 USD per meal
Fine Dining
40-100 USD per meal
Activities
Museum Tickets
10-20 USD per ticket
Tour of Pyramids
50-100 USD per person
Felucca Cruise on Nile River
10-20 USD per person