7 Days trip in Switzerland
Budget: 0 USD - 500 USD
Outdoor adventures
Festivals/events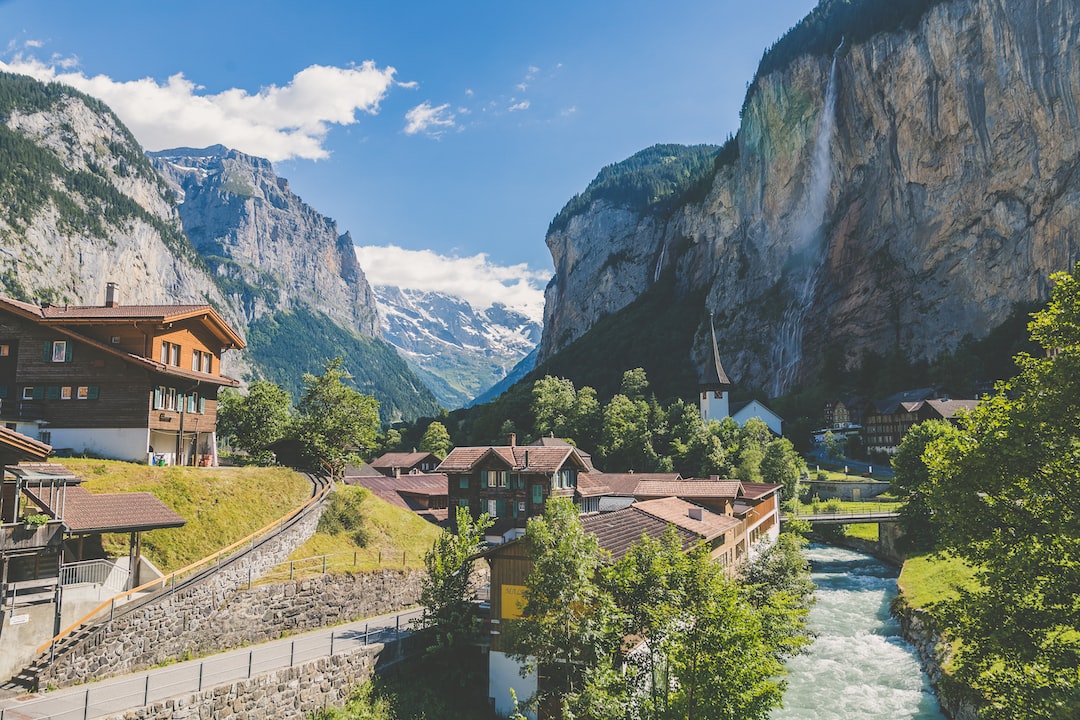 Switzerland is a beautiful country known for its stunning landscapes, banking sector, and watchmaking industry. It has a rich history, diverse culture, and is home to numerous international organizations.
---
General Infomation
Exchange Rate of 1 USD to CHF
CHF 0.89
Language
German
French
Italian
Romansh
Day 1
---
Take the funicular up to the top of the Harder Kulm mountain for stunning views of Interlaken and the surrounding Alps.

Rent a boat and explore Lake Brienz, surrounded by snow-capped mountains and quaint Swiss villages.

Check out the traditional Swiss folk festival of Unspunnenfest, featuring yodeling, flag throwing, and wrestling competitions.
---
Day 2
---
Take a cable car up to Grindelwald-First and go ziplining or mountain carting on the thrilling First Flyer.

Hike or bike through the beautiful Lauterbrunnen Valley, with 72 waterfalls and breathtaking views.

Take in the sunset views over Interlaken while enjoying a gourmet dinner at the Harder Kulm restaurant.
---
Day 3
---
Take the famous cogwheel train up to the 'Top of Europe' at the Jungfraujoch, for stunning views and snow activities like skiing and snowboarding.

Hike around the Schynige Platte mountain and enjoy panoramic views of the Eiger, Mönch, and Jungfrau peaks.

Soak in the warm waters of the Bödelibad thermal baths, set in a spacious park with views of the mountains.
---
Day 4
---
Take a boat across Lake Brienz and hike up to the stunning Giessbach Waterfalls, surrounded by lush forests.

Explore the underground wonders of the St. Beatus Caves, with a guided tour of stalactites, stalagmites, and underground lakes.

Check out the lively bars and clubs of Interlaken, with a mix of locals and tourists enjoying live music and cocktails.
---
Day 5
---
Take a scenic boat ride on Lake Thun, with views of the Swiss Alps and charming lakeside towns.

Step back in time at the Ballenberg Open-Air Museum, with over 100 traditional Swiss buildings and craftspeople.

Join the locals at the Funk am See music festival, featuring live bands and DJs on the shores of Lake Thun.
---
Day 6
---
Take a leisurely hike around the Beatenberg mountain, with panoramic views of Lake Thun and the surrounding Alps.

Learn the art of Swiss chocolate-making at a workshop, and make your own tasty treats to take home.

Take a train to Lausanne to watch the spectacular Art on Ice show, featuring Olympic figure skaters and live music.
---
Day 7
---
Take a relaxing boat ride on Lake Thun again, with different views and new towns along the way.

Experience the ultimate adrenaline rush with a hang gliding flight over the beautiful Interlaken scenery.

End your trip with a delicious Swiss dinner at the romantic Restaurant Schuh, overlooking the Aare river and mountains.
---
Estimated Cost (USD)
Accommodation
Hostel
30.00 - 50.00 USD per night
Hotel
100.00 - 200.00 USD per night
Airbnb
60.00 - 100.00 USD per night
Transportation
Train
50.00 USD (round trip ticket)
Bus
25.00 USD (round trip ticket)
Bike rental
20.00 - 30.00 USD per day
Food
Budget
10.00 - 15.00 USD per meal
Street food
5.00 - 10.00 USD per meal
Fancy meal
50.00 - 100.00 USD per meal
Activities
Paragliding
150.00 - 200.00 USD per person
Festival
20.00 - 50.00 USD per person