5 Days trip in Azerbaijan
Budget: 1050 USD - 2350 USD
City sightseeing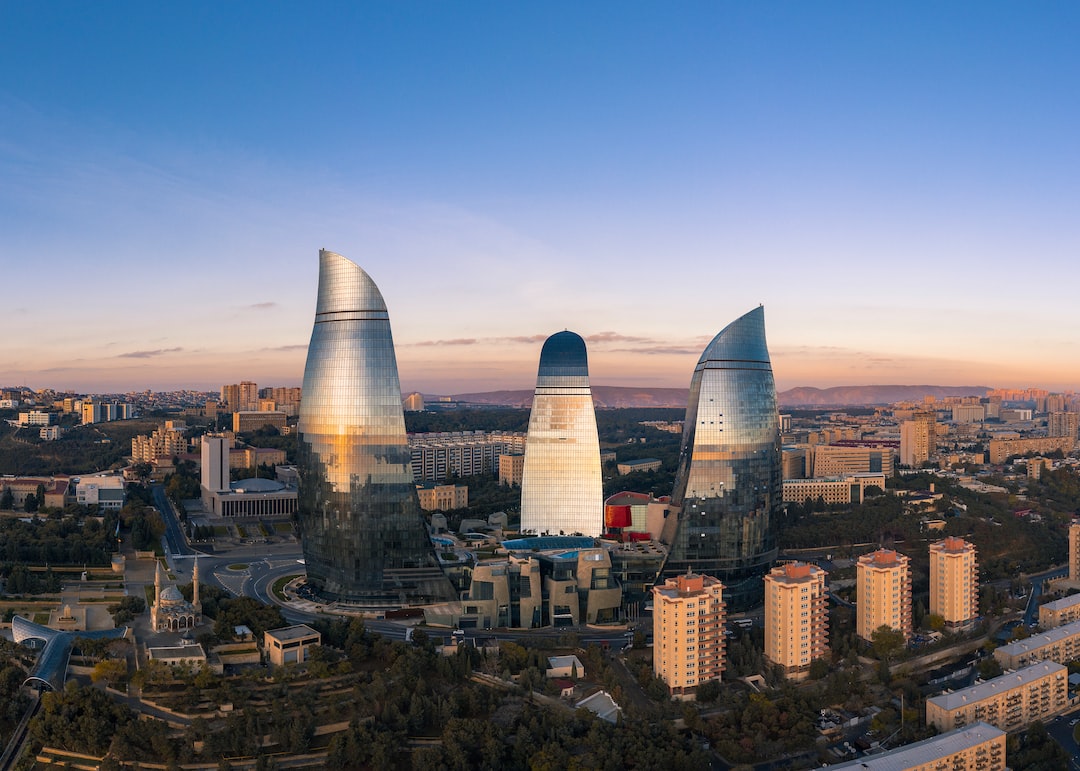 Azerbaijan is a country with a fascinating history, stunning landscapes, and a vibrant culture. It is a blend of modernity and tradition, offering visitors a unique experience. From the cosmopolitan capital city of Baku to the natural wonders of its mountainous regions, Azerbaijan has something to offer for every traveler.
---
General Infomation
Exchange Rate of 1 USD to AZN
AZN 1.70
Day 1
---
Explore the historical Old City (Icherisheher) which is known as the first and oldest settlement in Baku. Visit the Maiden Tower, Shirvanshahs' Palace, and the historic city walls.

Take a stroll along the Caspian Sea in Baku Boulevard. Enjoy the sea view, see the Azerbaijan State Flag Square, and visit the Little Venice amusement park.

Go shopping and have dinner on the famous Nizami Street, which is a hub for shopping and dining in Baku. Enjoy the local cuisine and visit the Fountains Square.
---
Day 2
---
Visit the Palace of the Shirvanshahs, a 15th-century palace complex in the Baku Old City. Also visit the historic Maiden Tower nearby.

Take a day trip to Yanar Dag, a unique natural gas fire that blazes continuously on the hillside in Baku's Absheron Peninsula.

Visit the Fountain Square, a popular square in the Baku city center. Enjoy the local cuisine and go shopping for souvenirs.
---
Day 3
---
Take a guided tour of Gobustan National Park, a UNESCO World Heritage Site known for its rock art engravings and mud volcanoes.

Visit the Heydar Aliyev Center, a cultural center designed by the renowned architect Zaha Hadid. Explore the exhibitions and galleries inside the center.

Go shopping and have dinner on Nizami Street for the second time, visit some of the stores and restaurants you missed the first time.
---
Day 4
---
Visit the Ateshgah Fire Temple, a historic Hindu and Zoroastrian temple located near Baku. It features a natural gas fire that burns continuously.

Take a guided tour to the Mud Volcanoes, near Gobustan National Park, and see the unique geological features created by the mud volcanoes.

Shop for souvenirs and have dinner in the Old City (Icherisheher) where there are plenty of local artisan shops and restaurants that serve authentic Azerbaijani cuisine.
---
Day 5
---
Visit the iconic Maiden Tower, located in the Old City (Icherisheher) of Baku. It is also known as the tallest building in the Old City and has a rich history behind it.

Visit the Azerbaijan Carpet Museum, which exhibits the Azerbaijani carpet weaving tradition and its history in Azerbaijani culture and art.

Go shopping at Baku Mall, which is one of the most popular malls in Baku. It has a wide variety of local and international stores, restaurants, and cafés.
---
Estimated Cost (USD)
Accommodation
Hostel
10-20 USD per night
Hotel
50-100 USD per night
Airbnb
30-80 USD per night
Transportation
Metro
0.20-0.30 USD per ride
Bus
0.30-0.50 USD per ride
Food
Street Food
1-3 USD per meal
Fancy Restaurant
15-30 USD per meal
Activities
Old City Tour
10-20 USD per person
Fire Temple Tour
20-30 USD per person
Azerbaijan National Museum Tour
5-10 USD per person