7 Days trip in Morocco
Budget: 0 USD - 800 USD
Beach activities
Food exploration
Spa and wellness retreats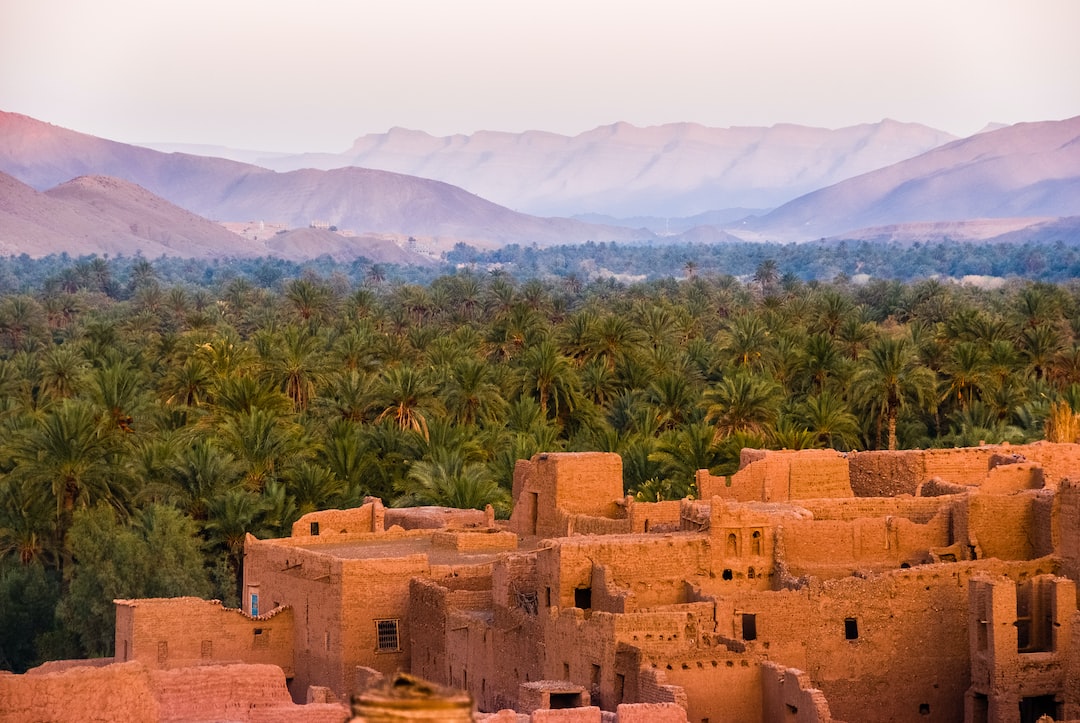 Morocco is a diverse and culturally rich country located in North Africa, with a fascinating history and stunning landscapes.
---
General Infomation
Exchange Rate of 1 USD to MAD
MAD 10.15
Day 1
---
Start your day by indulging in kite-surfing at Dakhla beach, which is famous for its calm waters and steady winds.

Head to La Palmeraie where you can enjoy traditional Moroccan cuisine in a beautiful garden setting.

Relax and rejuvenate with a traditional Moroccan spa treatment at Dakhla Attitude Spa.
---
Day 2
---
Take a boat ride to Dragon Island, which is known for its crystal clear waters and abundant marine life. Spend the morning snorkeling and swimming.

Enjoy a lunch of fresh seafood at Restaurant El Manzar, which overlooks the picturesque Dakhla Bay.

Unwind and pamper yourself with a massage and hammam session at The Kite & Surf Lodge.
---
Day 3
---
Visit Oum Lamboiur Beach for some beach volleyball and sunbathing, and take a dip in the sparkling blue waters of the Atlantic.

Lunch at Jahazi, which specializes in seafood and Moroccan cuisine, also offers stunning views of the water and colorful boats.

Head to Dakhla Club Kite Beach for a yoga session at sunset, followed by tea and snacks overlooking the sea.
---
Day 4
---
Visit the spectacular White Dune, a massive sand dune that is popular for sand-surfing and ATV-rides.

Enjoy a delicious lunch of regional Moroccan dishes at Restaurant Bahia.

Unwind and relax with a traditional Moroccan spa treatment at Dakhla Surf Hotel.
---
Day 5
---
Take a short road trip to discover the natural and cultural traditions of nomad life at Imlili Ecolodge.

Savor fresh local seafood and Moroccan dishes at Restaurant Oualidia, which offers amazing views of the Atlantic Ocean.

Relax and unwind with a traditional Moroccan spa treatment at Atlantic Eco Lodge.
---
Day 6
---
Participate in beach yoga and paddle-boarding at Ocean Vagabond Dakhla, which offers a relaxed atmosphere and stunning views.

Savor savory crepes and sandwiches at Le Trou du Dromadaire, which offers a variety of healthy and vegetarian options.

Relax and rejuvenate with traditional Moroccan spa treatments at Dakhla Club Spa, followed by a refreshing dip in the pool.
---
Day 7
---
Visit the Marina Dakhla for a stroll along the boardwalk, and indulge in the unique marina architecture and landscape.

Savor some delicious Moroccan tagine and pastries at Entre mer et dune, which offers a tranquil, cozy, and local atmosphere.

Take a boat tour to an oyster farm where you'll learn about the process of oyster farming and taste the freshest oysters.
---
Estimated Cost (USD)
Accommodation
Hostel
10-25 USD per night
Hotel
40-100 USD per night
Airbnb
15-60 USD per night
Transportation
Car rental
30-60 USD per day
Public bus
0.50-2 USD per ride
Food
Street food
1-5 USD per meal
Mid-range restaurant
10-15 USD per meal
Fine-dining restaurant
30-50 USD per meal
Activities
Kitesurfing lessons
50-100 USD per person
Hammam spa
20-50 USD per person
Desert safari
60-100 USD per person