5 Days trip in China
Budget: 0 USD - 3000 USD
City sightseeing
Cultural experiences
Outdoor adventures
Historical landmarks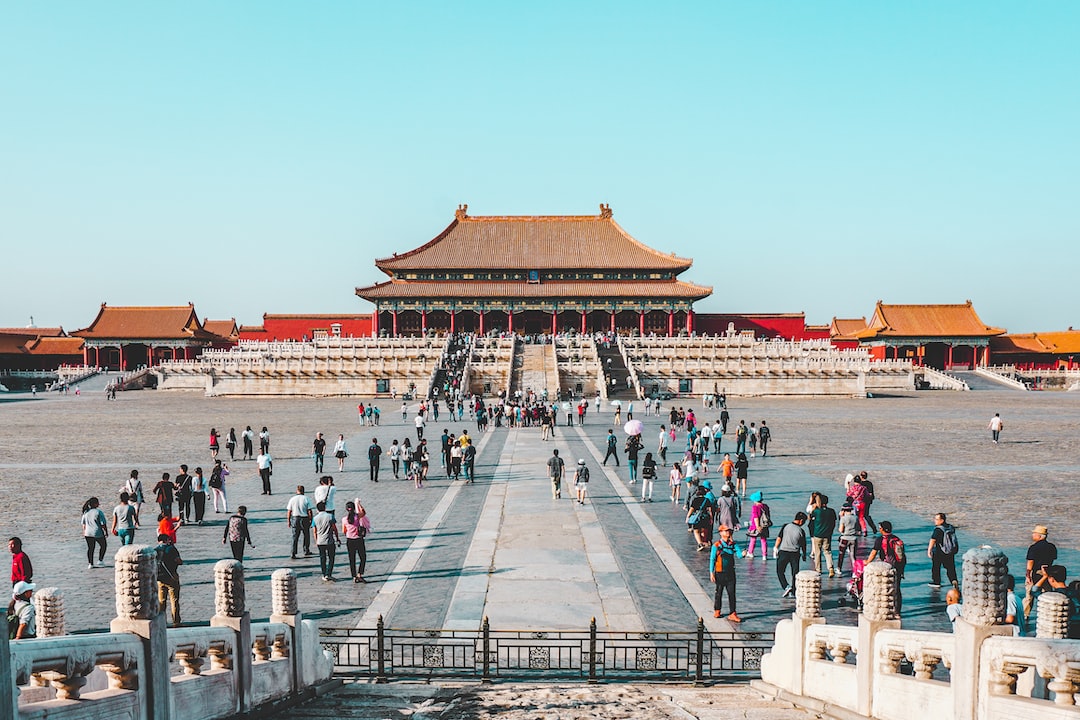 China is a populous and diverse country with a rich cultural heritage and rapidly developing society. It has a complex history and a varied geography, with a rapidly growing economy and significant global influence.
---
General Infomation
Exchange Rate of 1 USD to CNY
CN¥7.25
Language
Mandarin Chinese
Cantonese
Shanghainese
Fujianese
Hakka
Tibetan
Uyghur
and many other regional dialects
Day 1
---
Visit the Chen Clan Ancestral Hall, a clan temple for the Chen family, now a museum displaying a beautiful collection of traditional Chinese architecture, pottery and carvings.

Take a leisurely stroll around the historic Shamian Island, a former foreign concession with remnants of European architecture. Enjoy beautiful views of the Pearl River and its bridges.

Catch a sunset view of the city from the Canton Tower, one of the tallest towers in the world. Experience the thrill of walking on the glass floor or try the ferris wheel ride on top.
---
Day 2
---
Hike to the top of Yuexiu Park's hill to visit Zhenhai Tower and the Five Ram Statue, two famous landmarks in Guangzhou. Relax in the beautiful gardens and admire the lake.

Take a cable car ride to the top of Baiyun Mountain, the 'Lungs of Guangzhou', for stunning views of the city and its surrounding mountains. Explore its gardens, waterfalls and temples.

Experience the traditional art of Cantonese Opera, featuring music, singing, acrobatics, and dance, at the famous Guangzhou Opera House or the Xiguan Opera House.
---
Day 3
---
Visit the majestic Temple of the Six Banyan Trees, one of the four best Buddhist temples in Guangzhou, dating back to the 6th century. Admire its pagoda and relics.

Indulge in Guangzhou's most famous cuisine, Cantonese cuisine, at a local restaurant such as Taotaoju, Lianxianglou or Nanxin. Try dim sum, roasted meats and seafood.

Take a scenic night cruise on the Pearl River, Guangzhou's mother river, to see the city's illuminated skyline and landmarks such as the Canton Tower and Haizhu Bridge.
---
Day 4
---
Discover Guangdong's rich history, culture and natural resources at the modern Guangdong Museum, featuring exhibitions on art, science, technology and archaeology.

Unearth the tomb of an ancient Nanyue king and his treasures at the Nanyue King Museum, one of the best-preserved Han Dynasty tombs in China.

Attend a world-class performance at the iconic Guangzhou Opera House, an architectural masterpiece designed by the late Zaha Hadid, featuring operas, ballets and concerts.
---
Day 5
---
Embark on an African-style safari adventure at the Chimelong Safari Park, one of the largest and most popular theme parks in Asia, home to over 20,000 animals and birds.

Stroll down the lively Shangxiajiu Pedestrian Street, a bustling commercial hub offering a wide variety of shops, restaurants, street food and entertainment.

Experience the Canton Tower Ferris Wheel, a giant observation wheel on top of the Canton Tower, offering a magical 360-degree view of Guangzhou's glittering cityscape.
---
Estimated Cost (USD)
Accommodation
Mid-range hotel
50-100 per night
luxury hotel
150-300 per night
Transportation
Private car rental with driver
50-100 per day
Food
Mid-range restaurant
10-20 per meal
Fine dining
50-100 per meal