5 Days trip in Vietnam
Budget: 0 USD - 1100 USD
Food exploration
Outdoor adventures
City sightseeing
Beach activities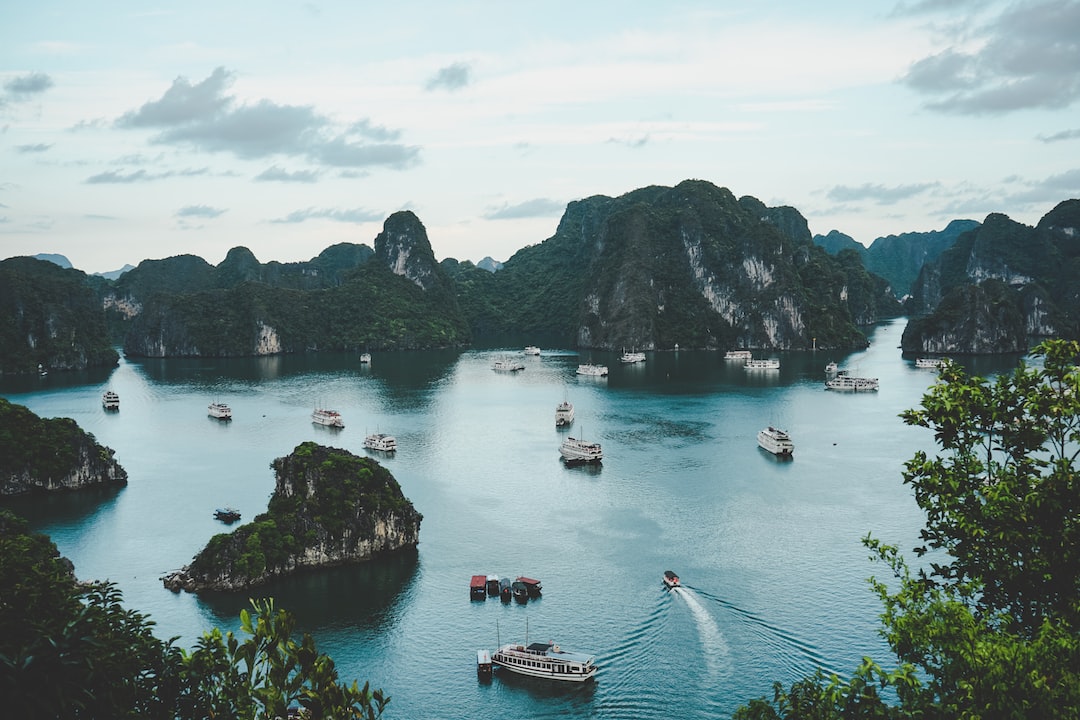 Vietnam is a beautiful and diverse country with a rich history and culture. Visitors can enjoy exploring its natural landscapes, sampling its delicious cuisine, and learning about its fascinating past.
---
General Infomation
Exchange Rate of 1 USD to VND
₫24,288
Day 1
---
Start your day with a serene walk around the Hoan Kiem Lake, a beautiful city center landmark.

Visit the Vietnamese Women's Museum to learn about the important role of women in Vietnam's history and culture.

Experience the thrill of standing just inches away from high-speed trains as they pass through the narrow Train Street in Ha Noi's Old Quarter.
---
Day 2
---
Take a day trip to Ha Long Bay, a stunning UNESCO World Heritage Site known for its scenic limestone cliffs, crystal clear waters, and impressive caves.

Try some local street food, fresh seafood, and shop for souvenirs at the bustling Ha Long Night Market.
---
Day 3
---
Embark on a day hike to the top of Fansipan Mountain, the highest peak in Indochina and enjoy the breathtaking views along the way.

Indulge in some delicious local cuisine, including fresh fruits, vegetables, and traditional dishes like grilled meats and pho, at the bustling Sapa Market.

At night, head to Sapa Town Square to witness the lively nightlife and meet locals from various ethnic groups who gather there to sell their handcrafted products.
---
Day 4
---
Experience the best of Vietnamese cuisine on a food tour through the bustling streets of Ha Noi, sampling local specialties like bun cha, banh mi, and egg coffee along the way.

Cool off at Ho Tay Water Park, featuring a variety of water slides, wave pool, lazy river, and other aquatic attractions.

Experience the elegance and beauty of Vietnamese art and culture at the stunning Hanoi Opera House, home to performances of opera, ballet, and traditional music.
---
Day 5
---
Escape the city and explore the natural beauty of Ninh Binh, known as the 'Inland Ha Long Bay' for its scenic limestone formations and tranquil countryside.

Visit the Bai Dinh Pagoda, the largest Buddhist complex in Southeast Asia, featuring stunning architecture and a rich history dating back to the Dinh Dynasty.

Shop for souvenirs and enjoy some local street food like grilled snails and sugarcane juice at the bustling Tam Coc Night Market.
---
Estimated Cost (USD)
Accommodation
Hostel
10-20 USD per night
Budget hotel
25-45 USD per night
Airbnb
30-60 USD per night
Transportation
Taxi
0.50-0.70 USD per kilometer
Grab
0.30-0.70 USD per kilometer
Motorbike rental
5-10 USD per day
Food
Street food
1-3 USD per dish
Mid-range restaurant
5-15 USD per meal
High-end restaurant
20-30 USD per meal
Activities
Entrance fee to Halong Bay
15-25 USD
Sapa trekking tour
20-50 USD
Ho Chi Minh Museum admission
1-2 USD