7 Days trip in Jordan
Budget: 0 USD - 1500 USD
Beach activities
City sightseeing
Cultural experiences
Food exploration
Historical landmarks
Nightlife
Outdoor adventures
Wildlife exploration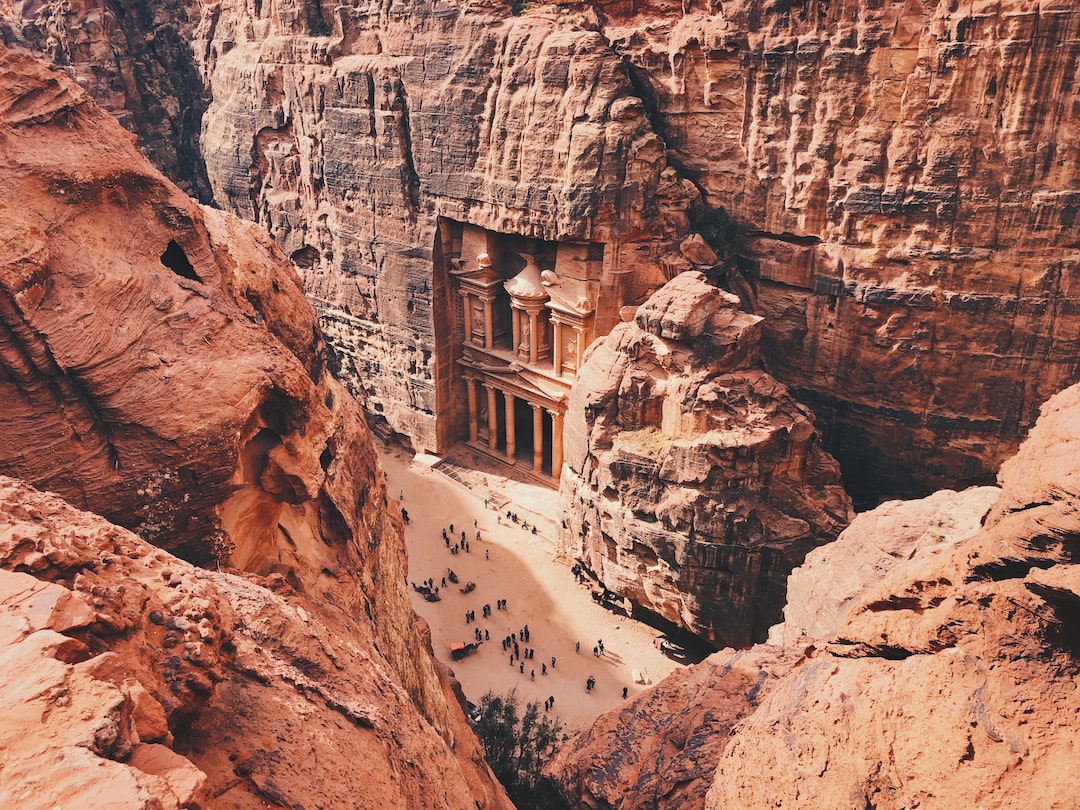 Jordan is a country with a rich history, stunning landscapes, and a vibrant culture. From the ancient city of Petra to the majestic desert landscapes, Jordan offers visitors a unique and memorable experience. With its warm and welcoming people, it is a destination that embraces both its past and future.
---
General Infomation
Exchange Rate of 1 USD to JOD
JOD 0.710
Day 1
---
Explore the ancient ruins of the Amman Citadel and enjoy stunning views of the city.

Stroll down Rainbow Street and try local food delicacies like falafel, hummus and Arabic sweets.

Experience traditional Jordanian cuisine and music at Duke's Diwan, a popular restaurant in Amman.
---
Day 2
---
Spend the day floating in the therapeutic waters of the Dead Sea and indulge in some mud therapy.

Visit Karak Castle, a well-preserved Crusader fortress, and enjoy panoramic views of the surrounding area.

Feast on a selection of Middle Eastern dishes at Al Quds Restaurant, which has a cozy ambiance and live music.
---
Day 3
---
Explore the ancient Roman city of Jerash, which has well-preserved ruins including a hippodrome, temples and colonnaded streets.

Visit Ajloun Castle, a 12th century Muslim fortress that has commanding views of the surrounding hills.

Sample traditional Jordanian dishes such as mansaf and shawarma at Jafra Restaurant, which is known for its warm hospitality and live music.
---
Day 4
---
Embark on a safari-style jeep tour through the desert landscape of Wadi Rum, and see Bedouin camps, natural rock formations and ancient petroglyphs.

Relax at Books@Cafe, a cozy and stylish bookshop-cafe that serves a range of local and international cuisine.
---
Day 5
---
Visit the Royal Automobile Museum, which showcases vintage cars and memorabilia from the Jordanian royal family.

Explore the rich history and culture of Jordan through interactive exhibits at the Jordan Museum.

Dine at Fakhreldin, a high-end restaurant that serves innovative Jordanian cuisine in a stunning hilltop setting.
---
Day 6
---
Embark on a hiking trail through the picturesque Dana Biosphere Reserve, which has diverse flora and fauna including wild cats, ibex and eagles.

Indulge in a juicy steak or fresh seafood at La Capitale Steakhouse, which has a sophisticated ambiance and extensive wine list.
---
Day 7
---
Relax in the therapeutic hot springs of Ma'in, which are set amidst dramatic cliffs and waterfalls.

Shop for local souvenirs and branded items at the modern Amman Mall, which has a range of international stores and restaurants.

Savour delicious sushi and panoramic views of Amman at Skyline Sushi, a trendy rooftop restaurant and lounge.
---
Estimated Cost (USD)
Accommodation
Hostel
8-20 USD per night
Hotel
50-100 USD per night
Airbnb
40-80 USD per night
Transportation
Taxi
10 USD for a short trip
Public Transport
0.5-1.5 USD per trip
Car Rental
25-50 USD per day
Food
Street Food
1-5 USD per meal
Fancy Meal
30-50 USD per meal
Activities
Entrance fee for historical sites
1-10 USD per site
Desert Safari
100-150 USD per person
Scuba Diving
200-250 USD per person