7 Days trip in Egypt
Budget: 0 USD - 2200 USD
Beach activities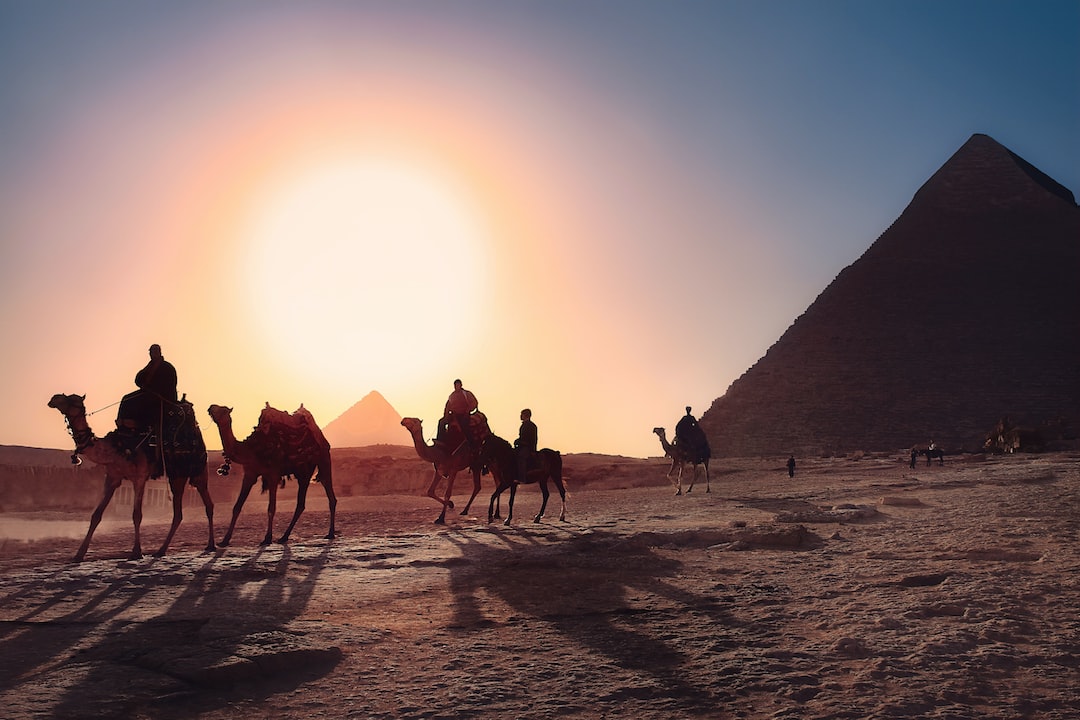 Egypt is a North African and Middle Eastern country known for its ancient civilization, historic monuments, and cultural heritage.
---
General Infomation
Exchange Rate of 1 USD to EGP
EGP 30.93
Day 1
---
Visit the beautiful Mahmya Island for snorkeling, sunbathing and relaxing on the beach.

Spend the afternoon at the Albatros Aqua Park with water slides, a lazy river and a wave pool.

Explore the old market of El-Dahar Souq for traditional souvenirs and handicrafts.
---
Day 2
---
Visit the Red Sea monasteries, which include St. Anthony's Monastery and St. Paul's Monastery for a glimpse into the history and culture of the area.

Enjoy lunch at one of the many restaurants at the Hurghada Marina and take part in water activities such as jet skiing and parasailing.

Visit the old town of Hurghada for a more traditional shopping experience with colorful bazaars and quirky shops.
---
Day 3
---
Spend the day at Makadi Water World, one of the largest water parks in Hurghada with various water slides and attractions.

Relax on the beautiful Makadi Bay Beach with crystal clear waters and soft sand.

Head to the luxurious town of El Gouna for a night out with dinner, drinks and live music.
---
Day 4
---
Take a day trip to Luxor, known as the world's greatest open-air museum, to visit the Valley of the Kings, Karnak Temple and Luxor Temple.
---
Day 5
---
Take a boat trip to Giftun Island for snorkeling and diving in the Red Sea's stunning coral reefs.

Visit The Grand Aquarium to discover the underwater world of the Red Sea with over 100 species of marine life.

Explore Marina Boulevard with its cafes, restaurants and shops for a fun evening out.
---
Day 6
---
Visit Abu Dhabi Plaza for shopping, dining and entertainment including a cinema and a bowling alley.

Take a sunset desert safari for a thrilling ride on a quad bike and a camel ride, followed by a dinner and traditional show under the stars.
---
Day 7
---
Visit the Hurghada Grand Aquarium to explore the marine world of the Red Sea with over 1,200 species of fish.

Take a day trip to Cairo to visit the Sakkara Pyramids, the Pyramid of Djoser and the nearby ancient city of Memphis.

Enjoy dinner by the Red Sea on the final evening of the trip, before heading back home.
---
Estimated Cost (USD)
Accommodation
Hostel
10-20 USD per night
Hotel
30-60 USD per night
Airbnb
15-45 USD per night
Food
Street Food
2-10 USD per meal
Budget Restaurant
5-15 USD per meal
Fancy Restaurant
20-50 USD per meal