7 Days trip in India
Budget: 0 USD - 650 USD
City sightseeing
Cultural experiences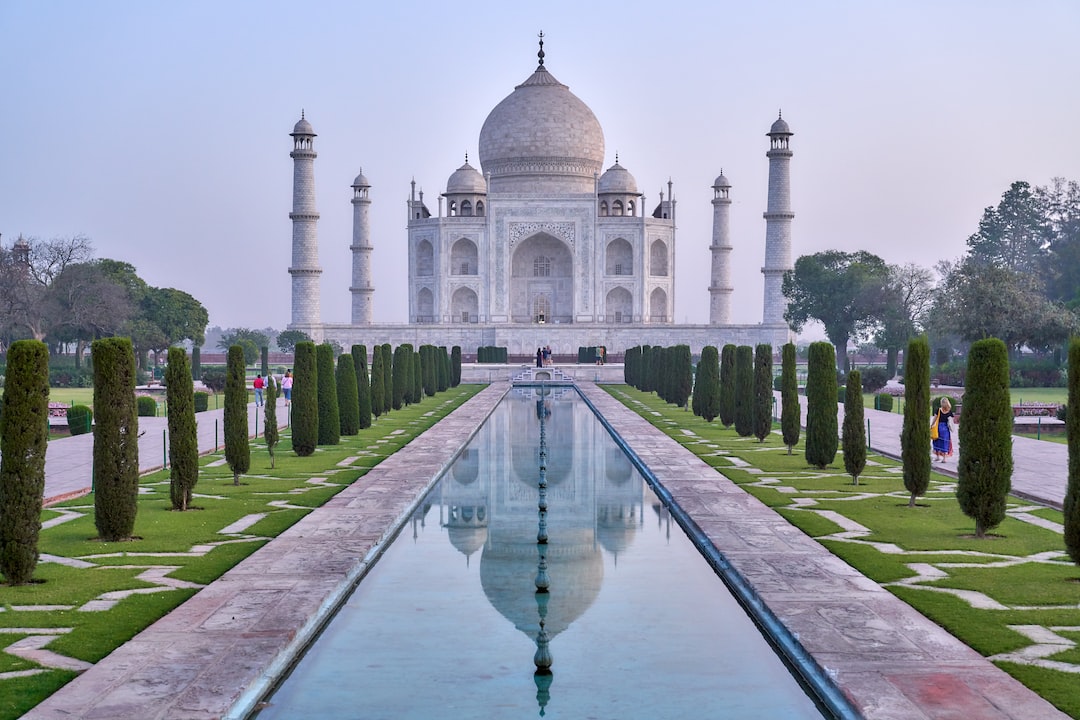 India is a large and diverse country in South Asia with a rich history, diverse culture, and stunning natural landscapes. It is known for its vibrant festivals, delicious cuisine, and warm hospitality.
---
General Infomation
Exchange Rate of 1 USD to INR
₹83.18
Day 1
---
Explore the former palace of the King of Ladakh which is now a museum showcasing the rich history and culture of the region.

Learn about the Indian Army's role in Ladakh and the sacrifices made by soldiers through various exhibits and memorials.

Witness the stunning views of Leh Valley and the surrounding mountains from this Buddhist white-domed stupa.
---
Day 2
---
Take a day trip to the breathtaking Pangong Lake, known for its crystal-clear blue waters and stunning mountain views.

Visit one of the largest and most iconic Buddhist monasteries in Ladakh, known for its impressive architecture and rich cultural heritage.
---
Day 3
---
Experience the strange and unique phenomenon of a vehicle appearing to roll uphill in defiance of gravity at Magnetic Hill.

Visit the ancient Alchi Monastery, famous for its intricate and well-preserved 11th-century murals and sculptures.

Embark on a scenic drive to the picturesque Nubra Valley and witness the stunning sand dunes and lush greenery in the midst of the Himalayas.
---
Day 4
---
Visit the former summer palace of the royal family of Ladakh, known for its beautiful architecture and a massive Buddha statue.

Enjoy a thrilling white-water rafting adventure down the Zanskar River, surrounded by stunning scenery and breathtaking views.

Visit this historic Buddhist monastery located at the top of a hill, known for its panoramic views of Leh and the surrounding mountains.
---
Day 5
---
Visit the largest and richest Buddhist monastery in Ladakh, known for its exquisite architecture and famous Hemis Festival.

Explore the scenic Indus Valley with its picturesque villages, stunning landscapes, and the iconic confluence of the Indus and Zanskar rivers.

Spend an evening shopping for souvenirs, pashmina shawls, Tibetan prayer flags, and other traditional Ladakhi handicrafts in the bustling Leh Bazaar.
---
Day 6
---
Visit the oldest and largest Buddhist monastery in the Nubra Valley, known for its intricate murals and impressive statue of Maitreya Buddha.

Take a thrilling drive to the world's highest motorable pass, surrounded by snow-capped mountains and stunning views of the Nubra Valley.

Experience the unique thrill of riding on a double-humped camel through the beautiful sand dunes of Hunder in Nubra Valley.
---
Day 7
---
Take a full-day excursion to the serene and enchanting Tso Moriri Lake, known for its crystal-clear waters and breathtaking mountainous backdrop.

Spend your last evening strolling through the cultural and artsy Changspa Street, trying traditional Ladakhi food and purchasing souvenirs.
---
Estimated Cost (USD)
Accommodation
Hostel
10-20 USD per night
Hotel
30-50 USD per night
Homestay
15-30 USD per night
Transportation
Local bus
2-4 USD for one way trip
Shared taxi
5-10 USD for one way trip
Rental scooter/motorbike
12-20 USD per day
Food
Street food
1-2 USD per meal
Budget restaurant
4-6 USD per meal
Fancy restaurant
20-30 USD per meal
Activities
Entrance fee for Leh palace
2 USD
Camel ride at Nubra valley
15 USD per person
Visit to Pangong Tso lake
10 USD per person