7 Days trip in United States
Budget: 0 USD - 1250 USD
Cultural experiences
Food exploration
Beach activities
Shopping
Wildlife exploration
City sightseeing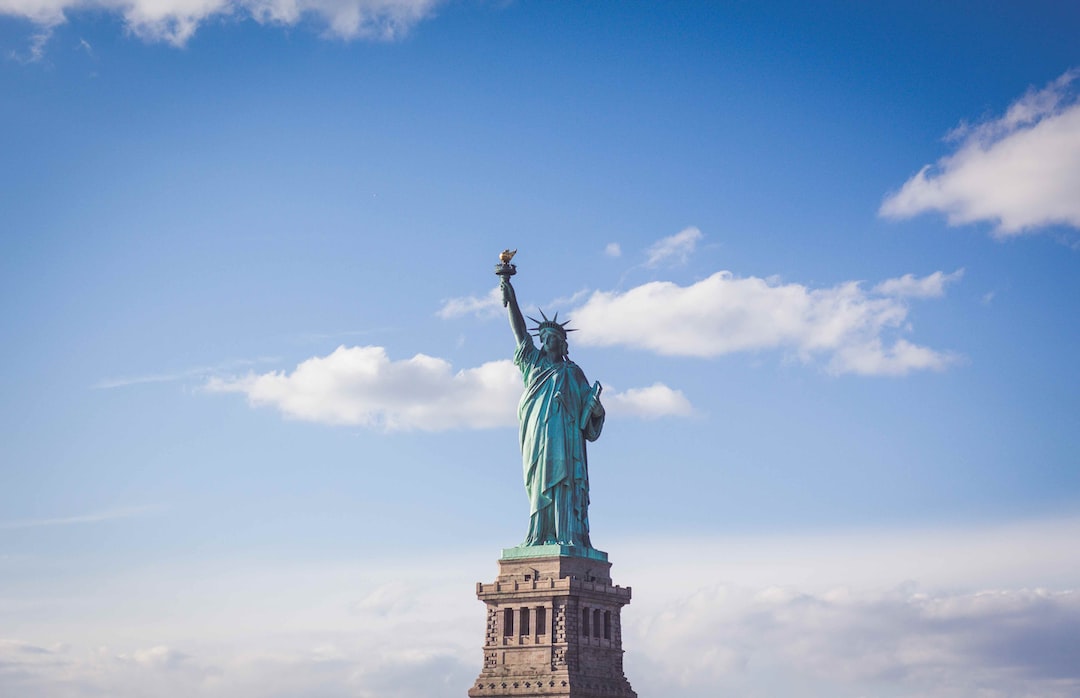 The United States is a federal republic located in North America, known for its diverse geography, history, and culture. It is a world superpower and a melting pot of cultures.
---
General Infomation
Exchange Rate of 1 USD to USD
$1.00
Timezone
GMT -0400 (Eastern Time Zone)
Language
English
Spanish
Chinese
French
German
Italian
Day 1
---
Visit the famous Bean, Pritzker Pavillion and Crown Fountain in this iconic park.

Admire the extensive Impressionist collection of this museum, along with works by American, European, and Asian artists.

Experience the amazing views of Lake Michigan and the Chicago skyline while indulging in some local cuisine.
---
Day 2
---
Observe animals from around the world, from big cats to penguins, all for free at one of the last remaining free zoos in the US.

Watch live comedy shows at this legendary theater, where famous comedians like Bill Murray and Tina Fey got their start.

Explore the trendy neighborhood of Fulton Market, where you can find local food favorites, craft cocktails, and stylish boutiques.
---
Day 3
---
Explore a serene and tranquil environment at this Japanese-style garden, filled with waterfalls, koi ponds, and beautiful foliage.

Discover the secrets of paleontology and anthropology in the Midwest and beyond in this amazing museum.

Experience cultural diversity at the Ethnic Village, where you can try delicious traditional foods and find unique souvenirs.
---
Day 4
---
Hike through this gorgeous park that features breathtaking canyons, waterfalls, and unique rock formations.

Cruise through history with this boat tour along the I&M Canal, where you can learn about canal life in the 1800s.

Sip on delicious craft beers and enjoy some of the best wood-fired pizzas in the area at this popular brewery.
---
Day 5
---
Shop for fresh produce, handmade crafts, and gourmet food at this vibrant market, located by the scenic Mississippi River.

Explore the fascinating history of the ancient Mississippian civilization at this unique historic site.

Cool off from the summer heat by spending an afternoon at this exciting water park, with thrilling slides and lazy rivers.
---
Day 6
---
Find tranquility and natural beauty at this park, which features a stunning 29-acre garden, museums, and walking trails.

Discover a world of trees and plants in this 1,700-acre outdoor museum, which features specialty gardens, collections, and exhibits.

Shop at a variety of luxury stores and dine at award-winning restaurants at this premier shopping destination.
---
Day 7
---
Learn about one of America's most famous presidents at this comprehensive museum, which features interactive exhibits and artifacts related to Abraham Lincoln.

Visit the historic building where Abraham Lincoln gave his famous
---
Estimated Cost (USD)
Accommodation
Hostel
20-40 USD per night
Airbnb
50-100 USD per night
Hotel
80-150 USD per night
Transportation
Public transportation
2-5 USD per ride
Rental car for the whole duration
250-400 USD
Food
Budget food
5-10 USD per meal
Street food
5-15 USD per meal
Fancy meal
30-60 USD per meal
Activities
Museum entrance fee
10-25 USD per person
Wildlife exploration tour
50-100 USD per person
City sightseeing bus tour
40-60 USD per person