6 Days trip in Malta
Budget: 500 USD - 3000 USD
Beach activities
Cultural experiences
City sightseeing
Outdoor adventures
Wildlife exploration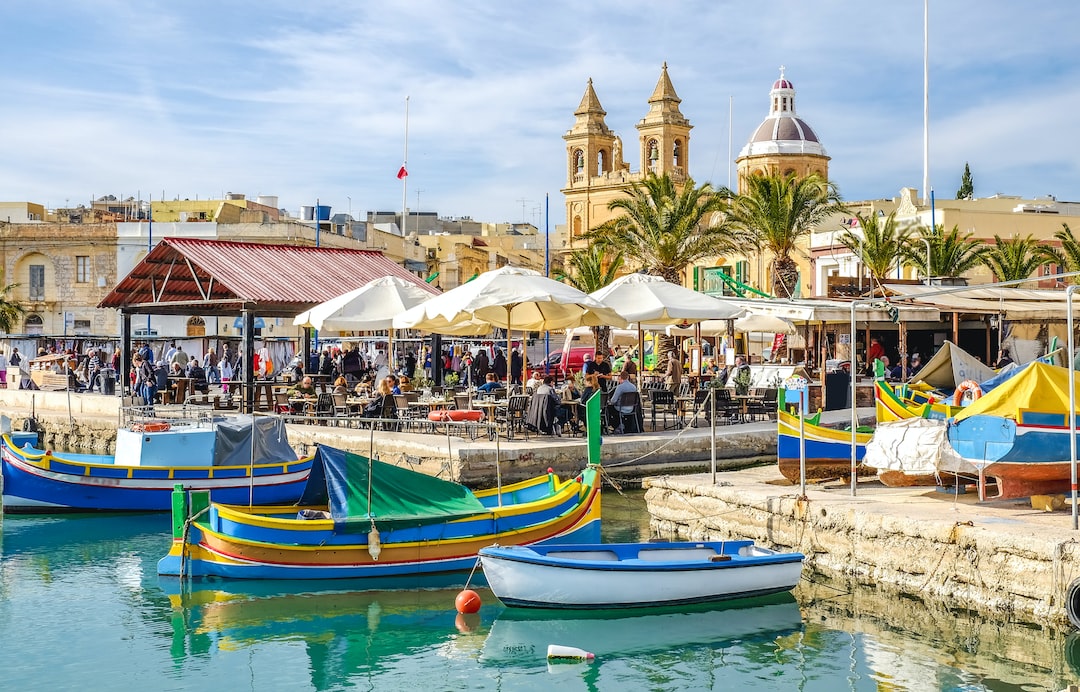 Malta is a small island nation with a rich history, beautiful beaches, stunning architecture, and warm climate. It is culturally diverse and known for its hospitality, food, and family values.
---
General Infomation
Exchange Rate of 1 USD to EUR
€0.92
Timezone
CET (Central European Time) GMT+1
Day 1
---
Visit the beautiful baroque St. John's Co-Cathedral, home to the famous Caravaggio painting.

Enjoy stunning views over the Grand Harbour from the Upper Barrakka Gardens, and watch the firing of the cannons.

Relax on the golden sand beach, watch the fishermen bringing in their catch, and try some fresh seafood.
---
Day 2
---
Take a boat tour of the Blue Grotto and marvel at the crystal-clear waters and stunning rock formations.

Enjoy the sun and sea on Malta's largest sandy beach, and try some water sports such as jet skiing or parasailing.

Step back in time to Medieval Malta and explore the narrow streets and magnificent architecture of the ancient capital city, Mdina.
---
Day 3
---
Take a ferry to the charming island of Gozo and explore its stunning natural beauty, ancient ruins, and picturesque villages.

Discover the history and culture of the Three Cities, the birthplace of the Knights of St. John, and enjoy a traditional Maltese dinner.
---
Day 4
---
Learn about Malta's rich history and culture with a multimedia experience that includes a 45-minute show and interactive displays.

Swim, sunbathe, and snorkel at Malta's second-largest sandy beach, Marsascala Bay, and enjoy some delicious Maltese cuisine at a seaside restaurant.

Stroll along the 18th-century waterfront promenade, admire the colorful traditional boats, and enjoy some live music and local drinks.
---
Day 5
---
Explore the fascinating prehistoric temples of Hagar Qim, a UNESCO World Heritage Site, and enjoy the stunning Mediterranean views from the nearby cliffs.

Spend the afternoon at one of Malta's most beautiful beaches, Golden Bay, and try some water sports such as kayaking or paddleboarding.

Visit the charming village that served as the set for the 1980s Popeye movie, explore the colorful houses, and meet the friendly animals.
---
Day 6
---
Take a boat tour to the beautiful Comino Island, swim in the crystal-clear waters of the famous Blue Lagoon, and explore the rugged beauty of the island on foot.

Watch the sun set over the Mediterranean from the stunning Dingli Cliffs, the highest point on Malta, and enjoy some local snacks and drinks.
---
Estimated Cost (USD)
Accommodation
Hostel
20-30 USD per night
3-star Hotel
70-100 USD per night
Airbnb
40-150 USD per night
Transportation
Public Bus
0.50-2.00 USD per ride
Car Rental (per day)
20-50 USD per day
Food
Street Food
5-10 USD per meal
Local Restaurant
15-25 USD per meal
Fine Dining
50-100 USD per meal
Activities
Entrance Fee to Museums
5-15 USD per person
Scuba Diving
60-100 USD per person
Boat tour with snorkeling
20-40 USD per person