7 Days trip in Malaysia
Budget: 0 USD - 1600 USD
Cultural experiences
City sightseeing
Historical landmarks
Nightlife
Beach activities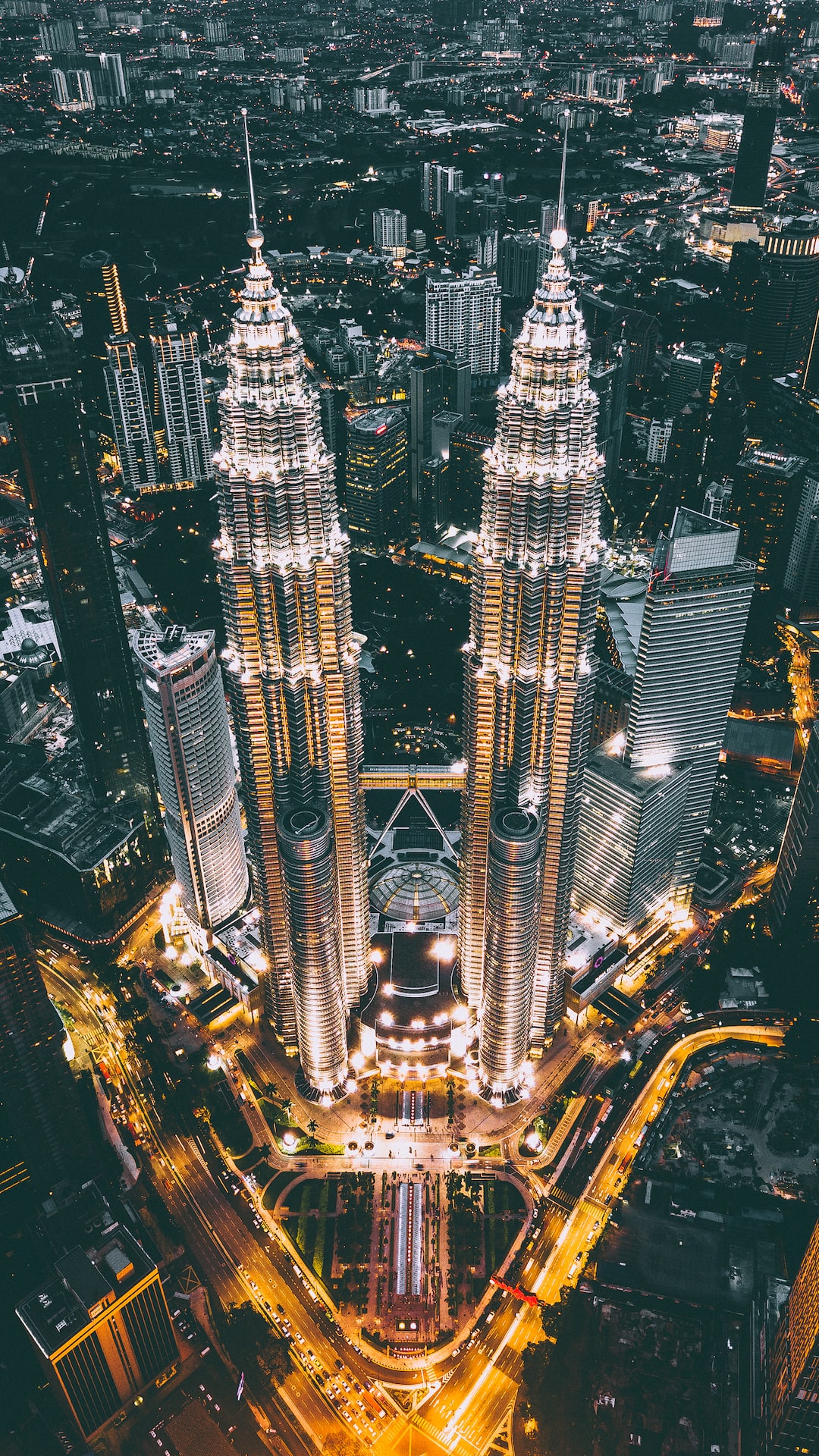 Malaysia is a multi-ethnic and multi-cultural country located in Southeast Asia. It has a diverse geography, a rich history, and a vibrant economy. The people of Malaysia are known for their friendly and hospitable nature, and the country is famous for its delicious food and cultural festivals.
---
General Infomation
Exchange Rate of 1 USD to MYR
MYR 4.69
Day 1
---
Explore the stunning Batu Caves, a series of limestone caves and temples. Climb the 272 steps to reach the main temple dedicated to Hindu god Lord Murugan.

Experience the breathtaking views of Kuala Lumpur from the 86th floor of Petronas Twin Towers, the tallest twin towers in the world. Explore the sky bridge connecting the towers at the 42nd floor.

Get a taste of Malaysian street food at Jalan Alor, a bustling food street in the heart of Kuala Lumpur. Grab a table and enjoy local delicacies like satay, noodle dishes, and more under the twinkling lights.
---
Day 2
---
Discover Malaysia's rich history and culture at the National Museum in Kuala Lumpur. The museum houses exhibits and artefacts ranging from traditional costumes to weapons and musical instruments.

Explore the vibrant Central Market, a cultural and shopping hub in the heart of Kuala Lumpur. Browse through a wide range of souvenirs, handicrafts, and local products such as batik textiles and traditional jewellery.

Experience the bustling nightlife at China Town in Kuala Lumpur. Enjoy a variety of entertainment options such as live music, street performances and karaoke bars. Don't forget to bargain for souvenirs and local goods!
---
Day 3
---
Take a leisurely morning stroll along Bukit Bintang, a popular shopping and entertainment district in Kuala Lumpur. Admire the city's stunning skyline and architecture as you explore the area on foot.

Escape the city heat and discover marine life at Aquaria KLCC. Immerse yourself in an oceanic adventure and get up close with over 5,000 aquatic creatures. Don't miss the underwater tunnel experience!

Take your nightlife experience to new heights at the Heli Lounge Bar, a unique rooftop bar atop a helipad. Enjoy panoramic views of the city's skyline with a drink in hand in this unforgettable location.
---
Day 4
---
Travel to Penang Island and discover the largest Buddhist temple in Malaysia, Kek Lok Si Temple. Admire the impressive architecture, sculptures, and stunning views of the sea and mountains.

Take a scenic train ride up to the top of Penang Hill and enjoy stunning panoramic views of the island from the summit. Go on a jungle trek, visit a bird sanctuary, or simply relax and enjoy the fresh air and serene environment.

Explore the vibrant street art and nightlife scene at Love Lane, George Town's historic Chinatown. Enjoy live music, dance performances, and delicious street food while taking in the colorful murals and heritage buildings.
---
Day 5
---
Discover the vibrant and colorful street art of George Town. Wander the city's alleys and streets, and spot the unique and intriguing murals, sculptures, and installations.

Relax and sunbathe at the popular Batu Ferringhi Beach, a beautiful stretch of white sandy beach with crystal clear waters. Activities include jet skiing, parasailing, and banana boat rides.

Experience the vibrant and lively Upper Penang Road, a popular nightlife destination in George Town. Enjoy live music, street performances, and a wide range of food and drinks to choose from.
---
Day 6
---
Visit the Penang State Museum and Art Gallery, a colonial building that houses a collection of artifacts and artworks representing the rich cultural heritage of Penang.

Step back in time and visit the iconic blue mansion, Cheong Fatt Tze Mansion, a UNESCO World Heritage site. Learn about the history and architecture of this historic building, and enjoy an authentic tea ceremony.

Taste the flavors of Penang's street food paradise at Gurney Drive. Sample iconic dishes such as laksa, char kway teow, and hokkien mee while enjoying breathtaking views of the ocean.
---
Day 7
---
Experience the natural beauty of the Tropical Spice Garden, a lush and tranquil botanical garden in Penang. Learn about the diverse spices and plants used in Malaysian cuisine while taking a scenic walk through the garden.

Discover the dark history of World War II and visit the Penang War Museum. Explore the tunnels and bunkers that were used by British and Allied forces during the war, and learn about the impact of the war on the region.

Experience the trendy and hip Nagore Square, a popular nightlife destination in Penang. Enjoy live music, artisanal cocktails, and a wide range of food options in this vibrant and colorful neighborhood.
---
Estimated Cost (USD)
Accommodation
Hostel
10-20 USD per night
Hotel
50-100 USD per night
Airbnb
20-50 USD per night
Transportation
MRT/Subway
1-3 USD per trip
Grab/Uber
5-10 USD per trip
Food
Budget food (street food and local eateries)
2-5 USD per meal
Fancy meal (fine dining)
30-50 USD per meal
Mid-range food (restaurants and cafes)
5-15 USD per meal
Activities
Entrance fee for Petronas Twin Towers
25 USD
Entrance fee for Batu Caves
3 USD
Guided cultural tour
50 USD