7 Days trip in China
Budget: 0 USD - 900 USD
Cultural experiences
Wildlife exploration
Outdoor adventures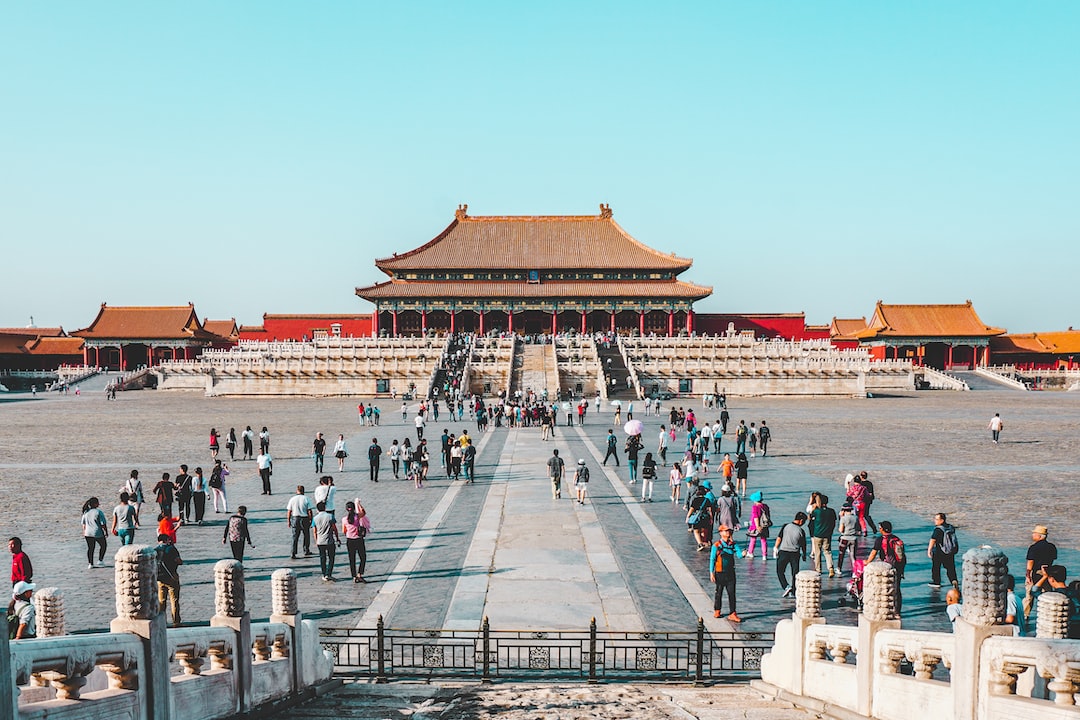 China is a populous and diverse country with a rich cultural heritage and rapidly developing society. It has a complex history and a varied geography, with a rapidly growing economy and significant global influence.
---
General Infomation
Exchange Rate of 1 USD to CNY
CN¥7.25
Language
Mandarin Chinese
Cantonese
Shanghainese
Fujianese
Hakka
Tibetan
Uyghur
and many other regional dialects
Day 1
---
Visit the giant panda breeding research base, see giant pandas up close and learn about their conservation efforts.

Take a hiking tour of Qingcheng Mountain, explore the ancient Taoist culture and witness the picturesque beauty of the mountain scenery.

Feast on authentic Sichuan cuisine and participate in a hot pot dinner, a famous local dining culture that cannot be missed.
---
Day 2
---
Visit the Dujiangyan irrigation system, a UNESCO world heritage site, learn about ancient water conservation techniques and enjoy the glistening beauty of the area.

Pay a visit to the world's largest stone Buddha sculpture, Leshan Giant Buddha, constructed during the Tang Dynasty.

Take a cable car up Mount Emei, the highest of China's Four Sacred Buddhist Mountains. Witness the breathtaking sunset while standing above the clouds.
---
Day 3
---
Visit the Huanglongxi Ancient Town, a place that embodies the traditional Chinese architecture and history.

Participate in a Chinese tea ceremony and explore the traditional Chinese tea culture.

Visit Jinli Ancient Street, an amazing experience with an 1,800-year history, where Sichuan snacks and handicrafts are sold.
---
Day 4
---
Explore the snowy peaks, turquoise lakes, and green forests of Yading National Park, an area which is still unspoiled and relatively uncrowded.

Go horseback riding in the Yading Mountains for an immersive experience close to nature.

Experience a Tibetan homestay, immerse yourself in Tibetan culture, taste authentic Tibetan food, dance and sing with the locals.
---
Day 5
---
Take a flight to Luding County, the famous Tea Horse Road where Tibetans and Han people exchanged tea and horses in the ancient times

Cross the Luding Chain Bridge, which spans the Dadu River, and has played a significant role in Chinese history. Walk around and hear the stories behind it.

Visit Jiaju Tibetan Village and learn about their unique architectural styles and cultural traditions.
---
Day 6
---
Take a trekking tour through Mount Siguniang, the oriental Alps. Witness the glaciated mountains, virgin forests, alpine valleys and gorgeous wildflowers.

Explore the Hailuogou Glacier Forest Park, home to rare plants, wildlife and breathtaking glacial landforms. Take a cable car and view the world's southernmost glacier.

Taste authentic Tibetan hotpot dinner and participate in Tibetan culture. Learn traditional dance moves and make Tibetan soap with locals.
---
Day 7
---
Visit the Jinsha Site Museum, an important center of ancient Shu culture, and see the gold mask and ivory artifacts of the Sanxingdui culture.

Visit the Wenshu Monastery, a Buddhist temple built during the Tang dynasty and home to many ancient artifacts and valuable calligraphy.

Walk along the Wide and Narrow Alleys, the most popular cultural tourist attractions in Chengdu. Try local street food, taste Chinese tea, take souvenir photos and more.
---
Estimated Cost (USD)
Accommodation
Hostel
15-20 USD per night
Budget Hotel
25-30 USD per night
Airbnb
30-50 USD per night
Transportation
Bicycle Rental
3-5 USD per day
Food
Budget street food
1-3 USD per meal
Mid-range restaurant
8-12 USD per meal
Fancy restaurant
25-40 USD per meal
Activities
Entrance fee for Panda Breeding Research Center
9 USD per person
Mount Emei Scenic Area entrance fee
28 USD per person
White-water rafting
80-100 USD per person