7 Days trip in United States
Budget: 0 USD - 3000 USD
City sightseeing
Beach activities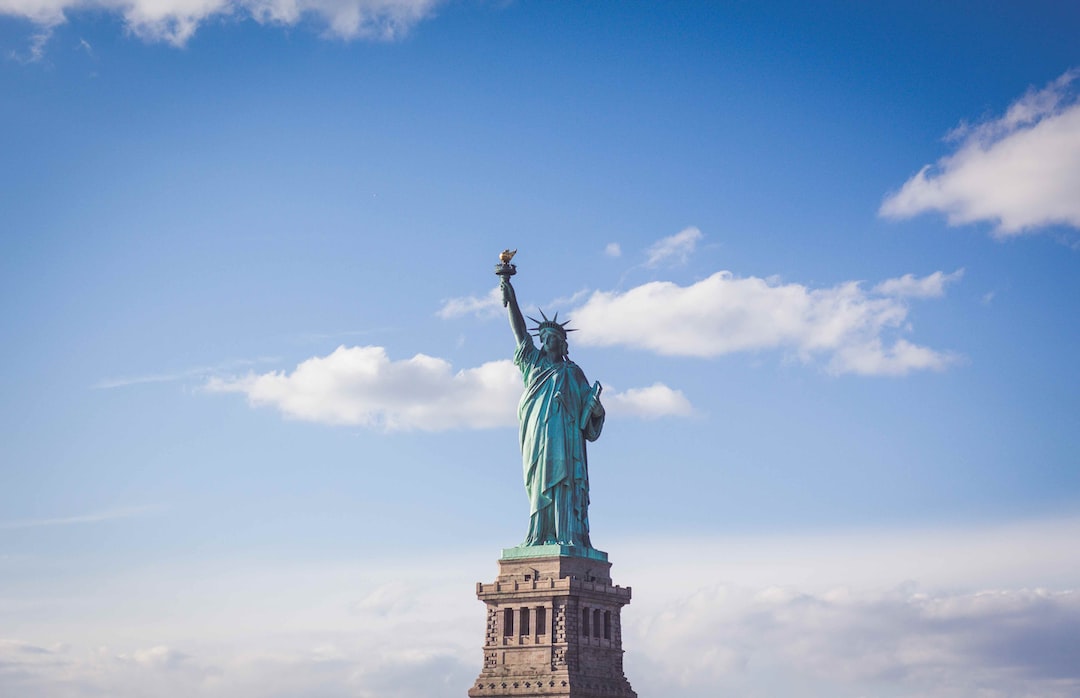 The United States is a federal republic located in North America, known for its diverse geography, history, and culture. It is a world superpower and a melting pot of cultures.
---
General Infomation
Exchange Rate of 1 USD to USD
$1.00
Timezone
GMT -0400 (Eastern Time Zone)
Language
English
Spanish
Chinese
French
German
Italian
Day 1
---
Visit the famous Central Park and take a stroll through the scenic paths and gardens.

Enjoy some sun, sand, and fun at Coney Island's boardwalk and amusement park.

Experience the bright lights and energy of Times Square at night.
---
Day 2
---
Walk along the elevated High Line park and enjoy views of the city and unique artwork.

Stroll across the iconic Brooklyn Bridge and take in panoramic views of the city skyline.

Take a ferry to Governors Island and explore this historic military base turned public park.
---
Day 3
---
Head to Santa Monica Pier for beach fun and carnival rides on the boardwalk.

Explore the lively Venice boardwalk and its eclectic shops, street performers, and artistic murals.

Experience the glitz and glamour of Hollywood Boulevard with its landmarks, theaters, and nightlife.
---
Day 4
---
Visit Griffith Observatory for stunning views of the city and the stars, as well as fascinating exhibits on astronomy and science.

Explore the Getty Center's impressive art collection, architecture, and gardens, all for free.

Shop and dine along the trendy Melrose Avenue, known for its fashion boutiques, vintage stores, and cafes.
---
Day 5
---
Explore Golden Gate Park's gardens, lakes, museums, and landmarks, such as the de Young Museum and the Japanese Tea Garden.

Embark on a ferry to Alcatraz Island and tour the infamous prison, now a National Park and a symbol of history and resilience.

Stroll along Fisherman's Wharf and savor the fresh seafood and local treats, as well as the Bay views and the sea lions.
---
Day 6
---
Explore the vibrant and historic Chinatown neighborhood, with its colorful shops, eateries, and architecture.

Take a walk or bike ride on the iconic Golden Gate Bridge and marvel at its towering red structure and the Bay views.

Check out the hippie and bohemian scene of Haight-Ashbury, with its vintage boutiques, record shops, and murals.
---
Day 7
---
Take a trip to Muir Woods National Monument and marvel at the ancient and towering redwood trees, some more than 1,000 years old.

Explore Point Reyes National Seashore and its rugged coastline, with scenic cliffs, beaches, and wildlife, including seals and whales.

Wrap up your trip with a night of live music at The Fillmore, a historic venue that hosted legendary acts and still rocks the house.
---
Estimated Cost (USD)
Accommodation
Hostel
30-50 (price per night in USD)
Hotel
120-250 (price per night in USD)
Airbnb
80-200 (price per night in USD)
Transportation
Subway/MRT
2.75 (estimated price per trip, varies by city)
Uber/Lyft
10-50 (estimated price for short or long rides, varies by location and time)
Rental car
50-150 (estimated price per day, varies by car type and location)
Food
Budget
5-10 (estimated price per meal, fast food or small local eateries)
Street food
3-8 (estimated price per snack or meal, varies by city)
Fancy meal
50-100 (estimated price per meal, upscale restaurants)
Activities
Museums/Attractions
15-30 (estimated entrance fee, varies by location)
Guided tours
30-80 (estimated price per person, varies by tour type and location)
Beach activities
Free-50 (estimated price for renting equipment or taking classes)