7 Days trip in Egypt
Budget: 1000 USD - 3000 USD
Beach activities
Food exploration
Nightlife
Outdoor adventures
Shopping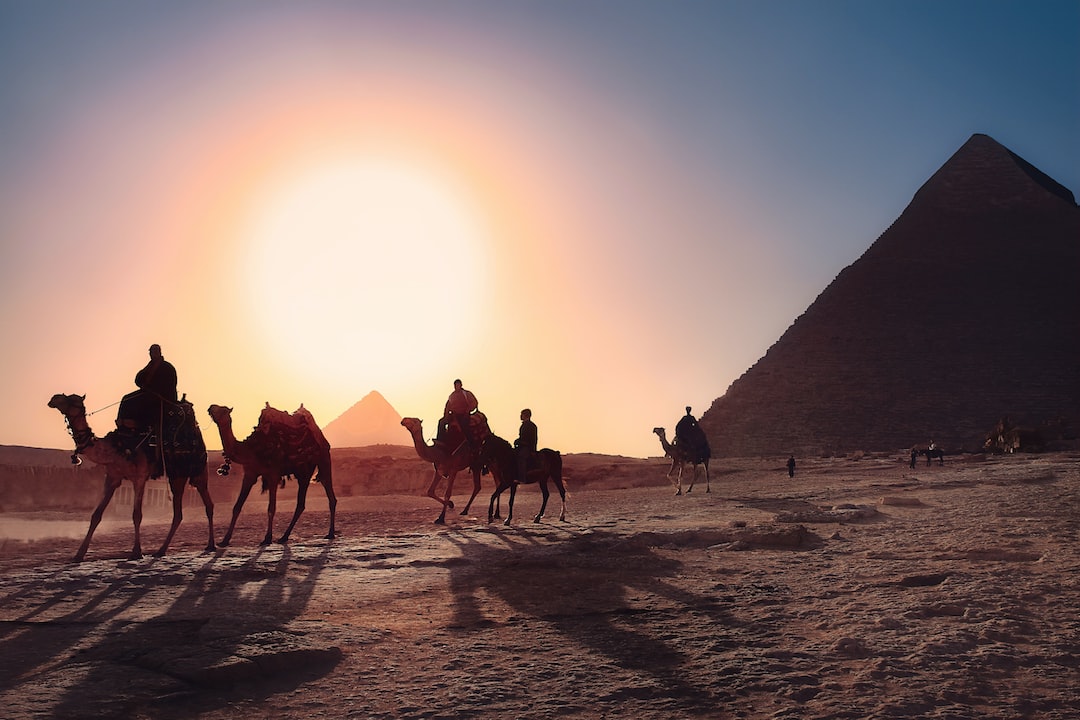 Egypt is a North African and Middle Eastern country known for its ancient civilization, historic monuments, and cultural heritage.
---
General Infomation
Exchange Rate of 1 USD to EGP
EGP 30.93
Day 1
---
Explore and take pictures at one of the world's most famous landmarks.

Satisfy your hunger with a delicious bowl of koshari, a must-try Egyptian street food.

Experience the local nightlife and catch great live music performances at Cairo Jazz Club.
---
Day 2
---
Spend the morning exploring the famous bazaar and take home some souvenirs and spices.

Escape the city's hustle and bustle and relax in this beautiful green oasis. Don't forget to take a lot of photos of the city view from up there.

Treat yourself to a delicious traditional Egyptian dinner with authentic flavors and a cozy ambiance.
---
Day 3
---
Cool off and have some fun in the sun at Egypt's biggest water park.

Savor the local seafood cuisine in a laid-back atmosphere, with a beautiful view at the Red Sea.

Enjoy live music and grab a drink at the famous Hard Rock Cafe, located in the vibrant promenade area.
---
Day 4
---
Swim with dolphins and other marine life in their natural habitat and experience the Red Sea's colorful underwater world.

Wander around the chic marina and shop for designer clothes, souvenirs, or grab a coffee in one of the many cafes.

Enjoy a night out with great food, drinks, and live music at Papa's in El Gouna, one of the trendiest towns in the Red Sea.
---
Day 5
---
Experience the thrill of sandboarding on the golden dunes of the Sahara and the chance to see the Great Sphinx and the Great Pyramids from afar.

Take a step back in time and visit the beautiful 19th-century palace-turned-museum, showcasing the history of modern Egypt and its royal heritage.

Spend an enchanting evening watching a ballet, opera or classical music performance at one of the most iconic and historic buildings in the Middle East.
---
Day 6
---
Indulge in some retail therapy in one of Cairo's largest shopping centers, featuring local and international brands, cinemas, and kids' activities.

Have lunch and drinks at the stylish and trendy Birdcage, which combines a chic ambiance, excellent food, and live DJs.

End your evening with dancing and cocktails at Tamarai, a luxurious club located on the Nile's shoreline, where you can enjoy a stunning view of Cairo by night.
---
Day 7
---
Visit the historic and imposing fortress of the Cairo Citadel, built during the Mamluk period, and the elegant and iconic Ottoman-style mosques located inside.

Take a walk in one of the city's most charming and green island neighborhoods, featuring art galleries, cafes, parks, and stunning views of the Nile and the city skyline.

Savor some tapas, a glass of wine, and chilled vibes at the cozy and elegant La Bodega Lounge, a local favorite for a relaxed night out.
---
Estimated Cost (USD)
Accommodation
Hostel
10-20 USD per night
Budget Hotel
30-50 USD per night
Luxury Hotel
150-250 USD per night
Transportation
Public Bus
0.10-0.25 USD per ride
Metro
0.50-1.50 USD per ride
Food
Street food
2-5 USD per meal
Local Restaurants
5-15 USD per meal
Fine Dining
50-100 USD per meal
Activities
Visit Pyramids
15-30 USD per entrance
Snorkeling
30-50 USD per trip
Nightlife (Clubs)
20-50 USD per night