7 Days trip in Egypt
Budget: 0 USD - 300 USD
Beach activities
City sightseeing
Cultural experiences
Food exploration
Historical landmarks
Outdoor adventures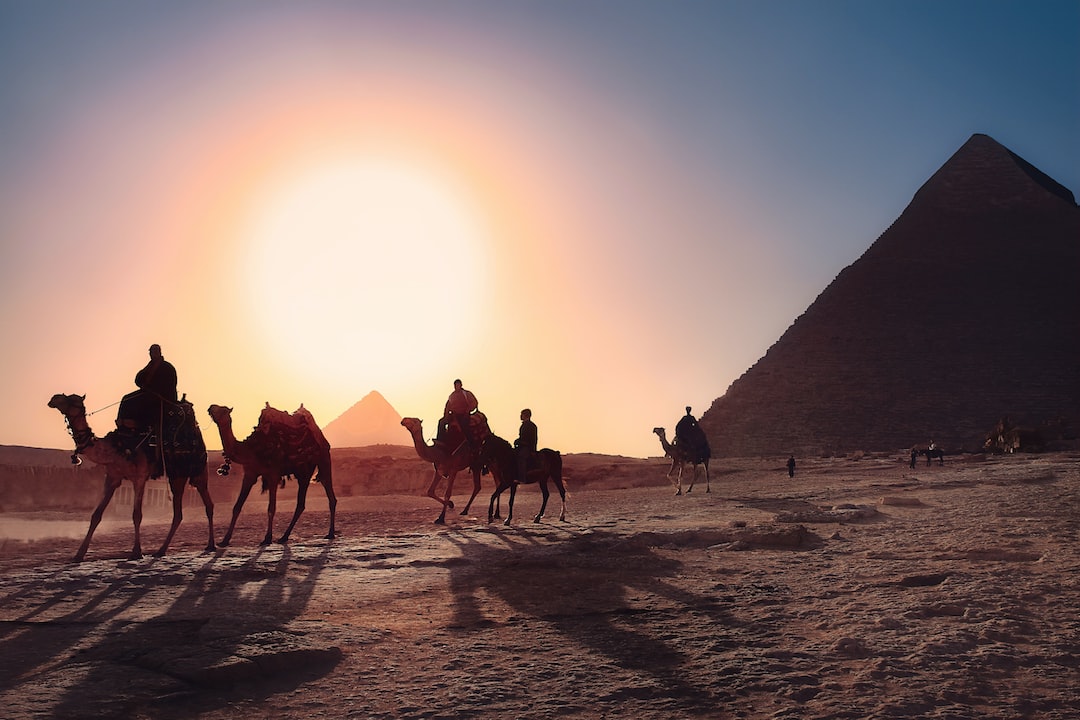 Egypt is a North African and Middle Eastern country known for its ancient civilization, historic monuments, and cultural heritage.
---
General Infomation
Exchange Rate of 1 USD to EGP
EGP 30.93
Day 1
---
Visit the Karnak Temple Complex and Luxor Temple to explore ancient Egyptian architecture and history.

Take a tour of a traditional spice market and sample local Egyptian street food delicacies.

Take a hot air balloon ride over the Nile River and enjoy a relaxing dip at the M/S Amarco Nile Cruise pool.
---
Day 2
---
Visit the Nubian Museum and Philae Temple to learn about Nubian culture and their art and architecture.

Try traditional Nubian cuisine at a local restaurant like Ferial Garden Restaurant or Nubian Village Restaurant.

Visit the Elephantine Island to see ancient ruins and take a felucca boat ride on the Nile River.
---
Day 3
---
Spend the morning snorkeling at the Giftun Islands and swim with dolphins on a glass-bottom boat tour.

Try authentic Egyptian cuisine at Red & Green Restaurant or El Halaka El Fadelah Restaurant.

Visit the Hurghada Grand Aquarium to see exotic marine life and learn about the history of the Red Sea.
---
Day 4
---
Visit the Valley of the Kings to see the tombs of pharaohs and their mummies.

Take a cooking class and learn how to make traditional Egyptian dishes like koshari and hawawshi.

Sail the Nile on a traditional Egyptian felucca boat and watch the sunset over the hills.
---
Day 5
---
Visit the Unfinished Obelisk and Kom Ombo Temple to learn about ancient Egyptian history and craftsmanship.

Try authentic Egyptian street food like koshari and ful medames at a local restaurant like Ahmed El Sheikh Restaurant.

Take a boat tour to Agilkia Island to visit the Philae Temple and see the beautiful scenery.
---
Day 6
---
Spend the morning scuba diving in the Red Sea and see colorful corals and fish.

Try seafood at a local restaurant like El Meshwar or Felfela El Dahabeya.

Visit the Mosque El Mina Masjid and see Islamic architecture and art.
---
Day 7
---
Visit the Luxor Museum to see artifacts and art from ancient Egyptian civilization.

Take a baking class and learn how to make Egyptian sweets like Basbousa and Konafa.

Take a horse carriage ride towards banana island and pass by beautiful farms and be surrounded by beautiful scenery along the way.
---
Estimated Cost (USD)
Accommodation
Hostel
10-30 USD per night
Hotel
40-120 USD per night
Airbnb
20-70 USD per night
Food
Street Food
1-5 USD per meal
Mid-Range Restaurant
10-20 USD per meal
Fine Dining Restaurant
30-50 USD per meal
Activities
Entrance fee to Karnak Temple
15 USD per person
Boat Ride in River Nile
20-30 USD per person
Hot Air Balloon in Luxor
80-100 USD per person