7 Days trip in United States
Budget: 0 USD - 500 USD
City sightseeing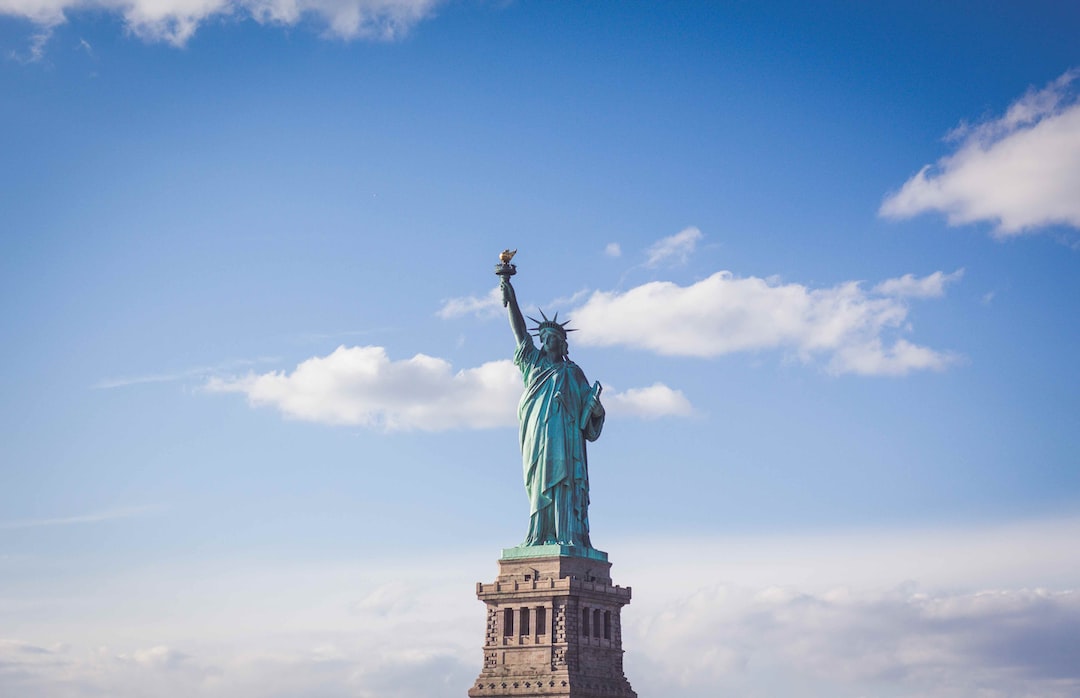 The United States is a federal republic located in North America, known for its diverse geography, history, and culture. It is a world superpower and a melting pot of cultures.
---
General Infomation
Exchange Rate of 1 USD to USD
$1.00
Timezone
GMT -0400 (Eastern Time Zone)
Language
English
Spanish
Chinese
French
German
Italian
Day 1
---
Take a stroll through Central Park and enjoy the sights and sounds of nature in the heart of New York City.

Experience stunning views of the city from the top of the iconic Empire State Building.

Enjoy the vibrant energy of Times Square at night. See the famous billboards and street performers.
---
Day 2
---
Go on a ferry ride to see the Statue of Liberty up close – a symbol of freedom and democracy.

Explore the vast and diverse collection of art and artifacts at one of the world's largest museums.

Take a food tour of Greenwich Village and sample delicious food from some of the city's best eateries.
---
Day 3
---
Take a stroll through the beautiful Brooklyn Bridge Park and enjoy stunning views of Manhattan skyline.

Experience breathtaking views of the city from the top of One World Trade Center, the tallest building in the Western Hemisphere.

Catch a Broadway show and indulge in the world-renowned, professional theatre that New York City has to offer.
---
Day 4
---
Walk along the old elevated railway turned urban park and enjoy art installations and unique views of the city.

Discover some of the most influential and groundbreaking art pieces of the 20th and 21st centuries at MoMA.

Delve deep into the culinary world of Chinatown and explore its restaurants, bakeries, and street vendors.
---
Day 5
---
Discover an impressive collection of artwork, including ancient Egyptian artifacts and contemporary art at the Brooklyn Museum.

Explore the unique and vast collection of American art at the Whitney Museum.

Experience the nightlife of the West Village and have dinner at one of its many intimate restaurants.
---
Day 6
---
Visit this beautiful museum that contains a unique collection of medieval European art and architecture.

Explore the world-famous Bronx Zoo, home to thousands of animals from around the globe.

Check out the East Village's nightlife and have dinner at one of its many trendy, gastropubs.
---
Day 7
---
Take a trip to the Bronx and experience one of the world's largest botanical gardens in all of its naturalist glory.

Indulge in some retail therapy and shop at the luxurious shops at Columbus Circle.

Experience the vibrant and diverse music scenes in Harlem, yourself in the lively jazz and blues clubs.
---
Estimated Cost (USD)
Accommodation
hostel
20-40 USD per night
budget hotel
60-100 USD per night
Airbnb
80-150 USD per night
Transportation
Uber/Lyft
25-50 USD per ride
Food
street food
5-10 USD per meal
mid-range restaurant
15-30 USD per meal
fancy restaurant
50-100 USD per meal
Activities
Statue of Liberty ticket
18.50-25 USD per ticket
The Metropolitan Museum of Art admission fee
25 USD per admission
Broadway show ticket
50-150 USD per ticket