7 Days trip in Australia
Budget: 0 USD - 1000 USD
Outdoor adventures
Shopping
City sightseeing
Beach activities
Festivals/events
Food exploration
Historical landmarks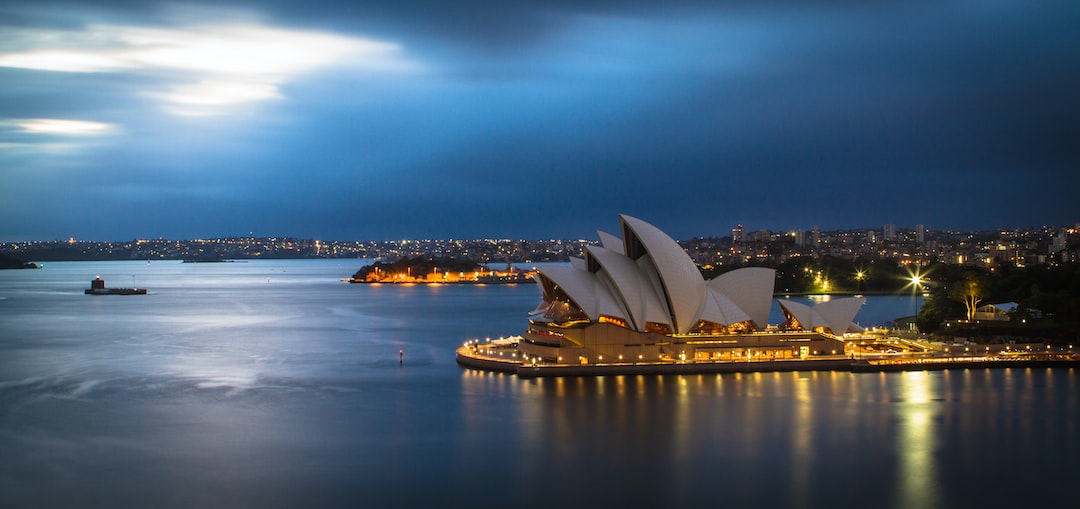 Australia is a vast and diverse country known for its breathtaking landscapes, unique wildlife, and welcoming people. From the iconic Sydney Opera House to the Great Barrier Reef, there are countless natural wonders to explore. With a rich indigenous heritage and a vibrant multicultural society, Australia offers a mix of ancient traditions and modern innovation.
---
General Infomation
Exchange Rate of 1 USD to AUD
A$1.54
Best Way to Get Around
Car
Public transportation
Airplane
Day 1
---
Take a guided tour of the Sydney Opera House and learn about the history and architecture of this iconic building.

Relax on the golden sands or try your hand at surfing at Bondi Beach, one of the most famous beaches in Australia.

Explore the unique stalls at The Rocks Markets and sample some delicious local eats.
---
Day 2
---
Take a morning stroll through the beautiful Royal Botanic Garden Sydney and marvel at the stunning flora and fauna.

Indulge in some retail therapy and enjoy a delicious lunch at the many restaurants at Darling Harbour.

Explore the thought-provoking exhibits at the Museum of Contemporary Art Australia and gain insight into the country's art scene.
---
Day 3
---
Get up close and personal with native Australian animals at Featherdale Wildlife Park and learn about their habitats and behaviors.

Shop for souvenirs and sample a variety of Asian cuisines at Paddy's Market, a bustling market in the heart of Chinatown.

Experience the unique evening vibe of Taronga Zoo and see nocturnal animals in their habitats.
---
Day 4
---
Climb to the top of the Sydney Harbour Bridge and enjoy stunning panoramic views of the city and the harbor.

Shop for luxury brands and indulge in high tea at the beautifully restored Queen Victoria Building.

Experience the vibrant light and sound installations at Vivid Sydney, an annual festival that illuminates the city's landmarks.
---
Day 5
---
Experience a secluded beach escape on Shark Island, a peaceful spot with excellent views of the harbor.

Savor delicious specialty coffee and food at The Grounds of Alexandria, a trendy and Instagram-worthy eatery.

Take in breathtaking views of the city from Sydney Tower Eye, the tallest building in Sydney.
---
Day 6
---
Hike through the stunning landscapes of The Royal National Park and discover hidden natural gems.

Soak up the sun and enjoy a swim at Bronte Beach, a pristine and family-friendly beach.

Experience modern Asian cuisine at China Doll, a sophisticated restaurant with stunning panoramic views of Sydney Harbor.
---
Day 7
---
Explore the extensive collection of Australian and international art at the Art Gallery of New South Wales.

Take a scenic ferry ride to Manly Beach and enjoy the stunning views of the harbor and beaches.

Treat oneself to a fine dining experience at Quay Restaurant, known for its innovative and refined Australian cuisine.
---
Estimated Cost (USD)
Accommodation
Hostel
20-50 USD per night
Budget Hotel
60-100 USD per night
Airbnb
50-150 USD per night
Transportation
Public transportation (bus/train)
2-5 USD per ride
Taxi/Uber
25-50 USD per ride
Car rental
50-100 USD per day
Food
Street food
5-10 USD per meal
Casual dining
15-30 USD per meal
Fine dining
50-100 USD per meal
Activities
Sydney Opera House Tour
25-50 USD
Blue Mountains Hiking Tour
75-150 USD
Surfing Lesson
50-100 USD