7 Days trip in Cambodia
Budget: 2000 USD - 3000 USD
Food exploration
Cultural experiences
Wildlife exploration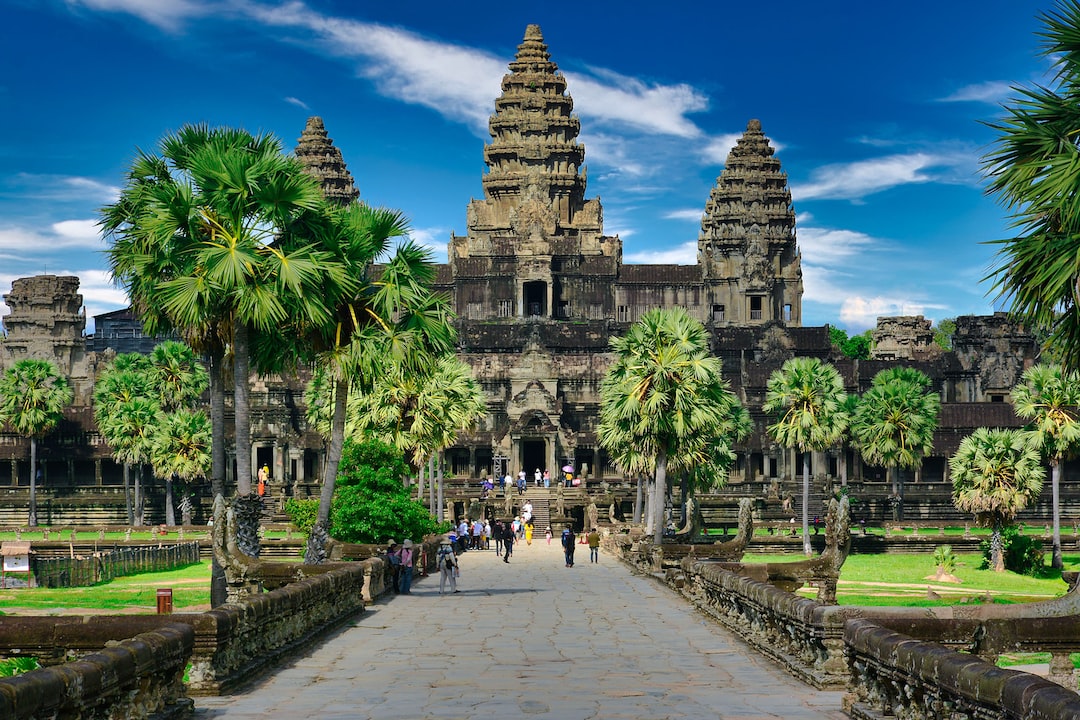 Cambodia is a Southeast Asian nation with a rich history and vibrant culture, known for its stunning temples, beautiful landscapes, and welcoming people. Despite a tumultuous past, Cambodia has emerged as a popular tourist destination, offering visitors a unique and unforgettable experience.
---
General Infomation
Exchange Rate of 1 USD to KHR
KHR 4,124.00
Language
Khmer
English
French
Chinese
Day 1
---
Visit the largest religious monument in the world and learn about Cambodia's ancient history.

Enjoy a world-class circus show that showcases Cambodian culture and history.

Try traditional Cambodian street food at this food night market.
---
Day 2
---
Visit the well-preserved ruins of a 12th-century temple and see the surrounding lush jungle.

Experience the unique lifestyle of the local fishing communities on a traditional boat ride through the floating village.

Enjoy a delicious Mexican meal in Cambodia, and try their famous margaritas.
---
Day 3
---
Visit a traditional Khmer temple and witness the daily life of the monks who reside there.

Experience the local market, and try some fried insects, a Cambodian delicacy.

Explore Cambodia's fine-dining scene with a tasting menu of modern Khmer cuisine.
---
Day 4
---
Visit the intricately-carved pink sandstone temple, known for its fine details and beautiful artwork.

Embark on a boat tour on Tonle Sap, and explore the local fishing communities on the lake.

Enjoy a drink while watching the sunset over the city at this trendy rooftop bar.
---
Day 5
---
Explore the ancient ruins of a pre-Angkoran city, and learn about the birthplace of Cambodian art and architecture.

Discover the Khmer art and craft at Theam's House's gallery and workshop, and take home a unique souvenir.

Experience the lively backpacker scene at this hostel, and meet fellow travelers from around the world.
---
Day 6
---
Hike through the jungle to reach the River of a Thousand Lingas, see the ancient carvings, and bathe in the natural pools.

Learn about Cambodia's history and culture through films, exhibitions, and documentaries.

Support local social initiatives by dining at this restaurant, known for its delicious international cuisine.
---
Day 7
---
Visit the royal palace, the residence of the Cambodian king, and see the beautiful Silver Pagoda and its priceless treasures.

Discover Cambodia's art, history, and culture through the museum's comprehensive exhibits and artifacts.

Savor some international fusion cuisine at one of the trendy restaurants on Street 308.
---
Estimated Cost (USD)
Accommodation
Hostel
5-20 USD per night
Hotel
50-100 USD per night
Airbnb
20-60 USD per night
Transportation
Motorbike rental
5-15 USD per day
Food
Street food
1-3 USD per meal
Budget restaurant
5-10 USD per meal
Upscale restaurant
20-50 USD per meal
Activities
Entrance fee for Angkor Wat
37 USD for 1-day pass
Wildlife exploration in Kulen Mountain
25 USD per day for trekking tour
Cultural experience in Phare, The Cambodian Circus
18-35 USD per person for show ticket