7 Days trip in Iraq
Budget: 0 USD - 3000 USD
City sightseeing
Cultural experiences
Spa and wellness retreats
Shopping
Wildlife exploration
Nightlife
Historical landmarks
Festivals/events
Food exploration
Beach activities
Outdoor adventures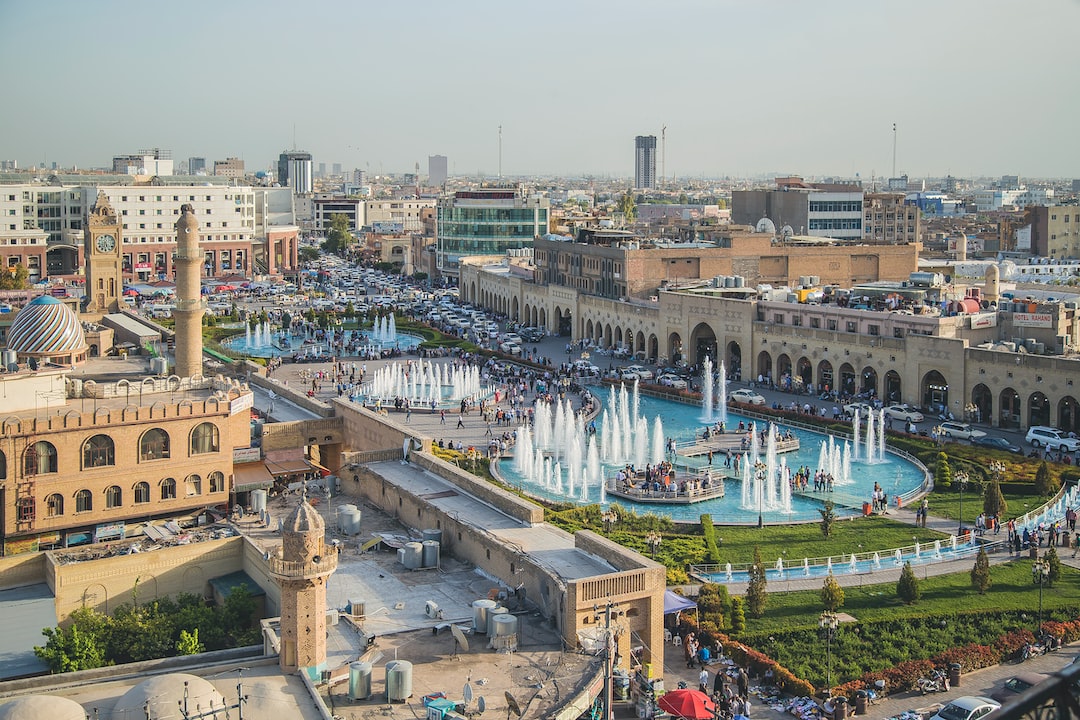 Iraq is a country in Western Asia with a diverse geography and rich history. It is home to a population of around 40 million people, with a rich culture influenced by its ancient and Islamic heritage.
---
General Infomation
Exchange Rate of 1 USD to IQD
IQD 1,310
Day 1
---
Explore the stunning Erbil Citadel, a UNESCO World Heritage site, and immerse yourself in the history of the city.

Spend the afternoon relaxing and rejuvenating at one of Erbil's top spas.

Savor some of the best shawarma in the city at this popular local eatery.
---
Day 2
---
Peruse the colorful stalls of the Qaysari Bazaar and soak up the vibrant atmosphere of the marketplace.

Take a relaxing stroll through the lovely Sami Abdulrahman Park, and enjoy its serene natural beauty.

Dine in style on delicious Kurdish cuisine at one of Erbil's best restaurants.
---
Day 3
---
Discover Erbil's rich textile heritage at this fascinating museum, and learn about the traditional techniques that have been passed down through generations.

Embark on a thrilling hike up Gali Ali Bag, and take in breathtaking views of the surrounding valley and wildlife.

Experience the vibrant Erbil nightlife at the legendary Babylon Night Club, and enjoy live music and dancing till the early hours of the morning.
---
Day 4
---
Experience Erbil's vibrant fairgrounds, with a variety of stalls and exhibitions showcasing the latest trends in fashion, electronics, and more.

Tour the gorgeous Sardar Palace, a beautiful neo-classical building that was once the residence of the Kurdish royal family.

Indulge in the flavors of Erbil at this elegant restaurant, serving traditional Kurdish cuisine and international dishes.
---
Day 5
---
Browse the stunning collection of Kurdish artwork and handicrafts at the Rand Gallery, and purchase some truly unique souvenirs to take home.

Enjoy an adrenaline-fueled afternoon at Chavy Land, an amusement park with thrilling rides and attractions for all ages.

Sample the mouth-watering Persian cuisine at this elegant restaurant, known for its spectacular views of the city.
---
Day 6
---
Explore the stunning Koya Cave, with its breathtaking stalagmites and stalactites, and learn about the religious significance of the site.

Immerse yourself in Kurdish culture at the Erbil Cultural Center, with its fascinating exhibits and performances highlighting the region's rich heritage.

Enjoy a romantic dinner at this upscale restaurant, serving delicious Kurdish cuisine with a sophisticated twist.
---
Day 7
---
Explore the vibrant Boleh Bazaar, with its sprawling stalls and shops overflowing with Kurdish textiles, spices, and handicrafts.

Escape the hustle and bustle of the city at the tranquil Dokan Lake, with its turquoise waters, sandy beaches, and gorgeous wildlife.

End your trip with a bang at the stylish Rotana Bar, with its delectable food and drinks, live music, and lively ambiance.
---
Estimated Cost (USD)
Accommodation
Hostel
10 - 20 USD per night
Hotel
50 - 150 USD per night
Airbnb
30 - 100 USD per night
Transportation
Public transportation
0.50 - 1 USD per ride
Rental Car
30 - 60 USD per day
Food
Street food
1 - 5 USD per meal
Mid-range restaurant
10 - 20 USD per meal
Fine dining restaurant
50 - 100 USD per meal
Activities
Entrance fee to historical landmarks
5 - 10 USD per person
Spa and wellness retreats
50 - 100 USD per session
Outdoor adventures
20 - 50 USD per activity