5 Days trip in United States
Budget: 0 USD - 1350 USD
City sightseeing
Festivals/events
Historical landmarks
Outdoor adventures
Wildlife exploration
Cultural experiences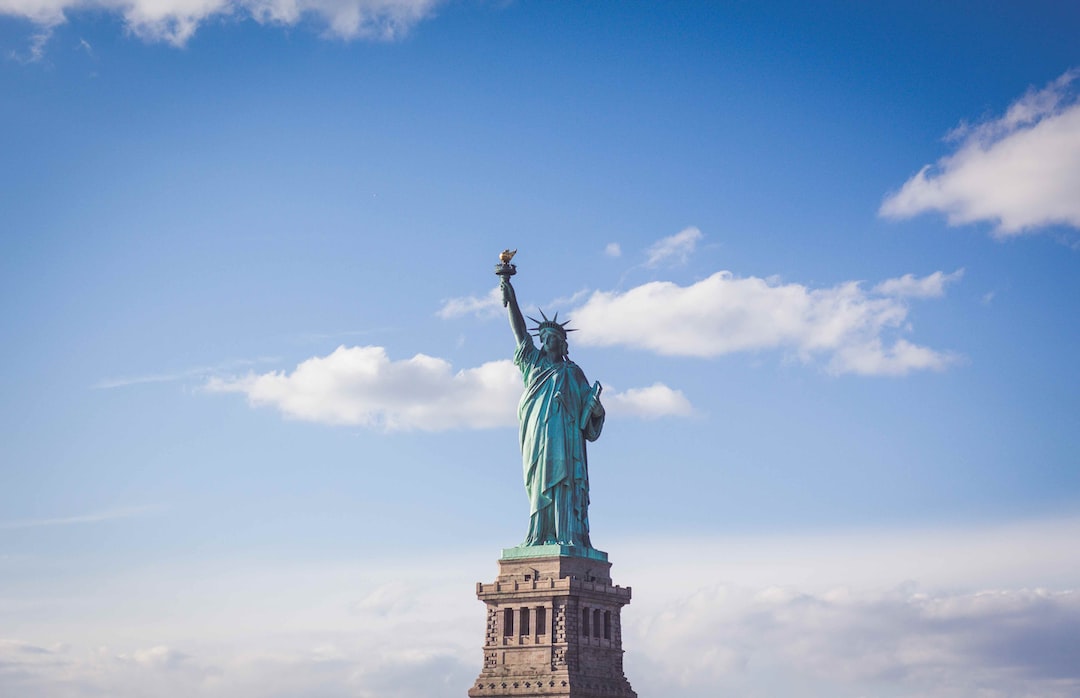 The United States is a federal republic located in North America, known for its diverse geography, history, and culture. It is a world superpower and a melting pot of cultures.
---
General Infomation
Exchange Rate of 1 USD to USD
$1.00
Timezone
GMT -0400 (Eastern Time Zone)
Language
English
Spanish
Chinese
French
German
Italian
Day 1
---
Start your trip with a visit to the beautiful Falls Park, which highlights Sioux Falls' namesake. Take a walk or even a picnic!

Visit the Old Courthouse Museum and gain insight into the history of Sioux Falls and the surrounding areas.

Explore Downtown Sioux Falls during the evening, where you can find local shops, restaurants, and occasional events and festivals.
---
Day 2
---
Spend your morning exploring the Great Plains Zoo, where you can see a variety of animals from North America and around the world.

Take a self-guided tour of the SculptureWalk Sioux Falls outdoor exhibit and view impressive sculptures from local and national artists.

Visit the Sertoma Butterfly House and learn about different species of butterflies and other insects.
---
Day 3
---
Check out the Falls Park Farmer's Market where you can browse a variety of fresh and local produce and other items.

Visit the Washington Pavilion and explore various exhibits about art, science, and local history.

Take a short drive to the Good Earth State Park and hike through the beautiful landscape, which showcases the history of the local indigenous people.
---
Day 4
---
Spend the morning at the Big Sioux Recreation Area, where you can hike around the Big Sioux River, fish, and spot wildlife.

Visit the tranquil Japanese Gardens and immerse yourself in the beautiful greenery and Japanese culture.

Watch impressive water ski performances at the Catfish Bay Water Ski Park evening show.
---
Day 5
---
Spend your morning at the Great Bear Recreation Park where you can zipline or take a scenic chairlift ride in a beautiful forested landscape.

Drive to the Palisades State Park and hike through the unusual rock formations and explore the history of the park's early inhabitants.

Drive to Grand Falls Casino & Golf Resort across the border in Iowa and enjoy their impressive casino, restaurants and occasional events.
---
Estimated Cost (USD)
Accommodation
Hostel
20-30 USD per night
Budget Hotel
70-100 USD per night
Airbnb (private room)
40-60 USD per night
Transportation
Public Bus
1-2 USD per ride
Uber/Lyft (ride-sharing)
10-20 USD per ride
Car Rental
50-100 USD per day
Food
Street Food
5-10 USD per meal
Mid-range Restaurant
15-30 USD per meal
Fine Dining
50-100 USD per meal
Activities
Great Plains Zoo
10 USD per adult