5 Days trip in Netherlands
Budget: 0 USD - 700 USD
Outdoor adventures
Food exploration
Spa and wellness retreats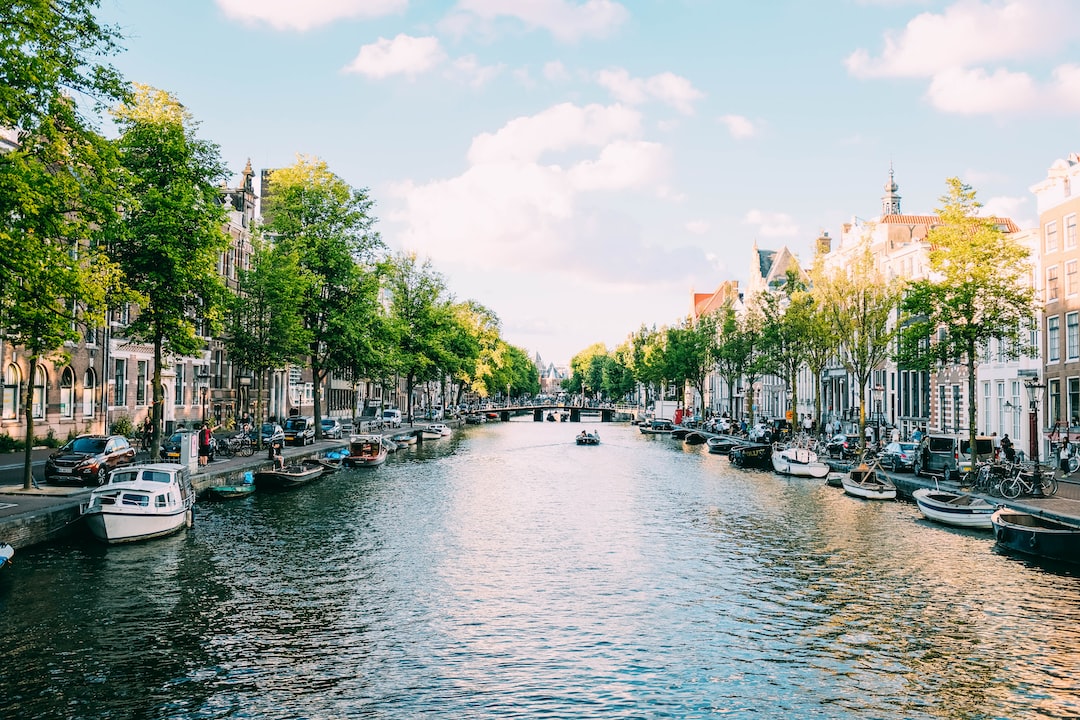 The Netherlands, also known as Holland, is a flat and picturesque country with a rich cultural heritage. It is famous for its canals, windmills, tulip fields, and cycling routes. The Dutch people are known for their openness and tolerance. The country has a diverse landscape, innovative design, and progressive social policies. Explore the charming cities, enjoy the vibrant cultural scene, and experience the unique Dutch way of life.
---
General Infomation
Exchange Rate of 1 USD to EUR
€0.92
Best Way to Get Around
Bicycles
Trains
Trams
Ferries
Day 1
---
Enjoy a walk or bike ride through the beautiful Vondelpark, Amsterdam's largest park. Take in the scenery and stop for a picnic or coffee along the way.

Experience the lively atmosphere of the Albert Cuypmarkt, one of Amsterdam's most popular street markets. Taste local treats like stroopwafels and cheese, and find unique souvenirs to take home.

Relax and unwind at Sauna Deco, a stylish Art Deco-inspired sauna and wellness center in the heart of Amsterdam. Enjoy a sauna or massage, followed by a drink in the cozy bar.
---
Day 2
---
Experience the beauty of the Dutch countryside at Zaanse Schans, a historic village with traditional windmills and wooden houses. Explore the museums and shops, and try some Dutch cheese and clogs.

Discover the trendy neighborhood of De Pijp, known for its diverse food scene and vibrant street art. Try international cuisine like Thai, Mexican, and Moroccan, and admire the colorful murals.

Get centered and rejuvenated at De Nieuwe Yogaschool, an award-winning yoga studio with a wide range of classes and workshops. After your practice, enjoy a cup of tea or chat with fellow yogis.
---
Day 3
---
Visit the world-famous Keukenhof Gardens, a spectacular display of colorful tulips and other flowers. Stroll along the paths, take a boat tour, and admire the art installations.

Satisfy your hunger at Foodhallen, a trendy indoor food hall with a variety of stalls serving everything from sushi to burgers to Spanish tapas. Try some local craft beer or wine to accompany your meal.

Indulge in a luxurious spa treatment at Wellness 1926, a boutique wellness center with a peaceful, vintage atmosphere. Choose from a range of massages, facials, and beauty treatments.
---
Day 4
---
Explore the natural beauty of Hoge Veluwe National Park, a vast area of forests, heathlands, and sand dunes. Rent a bike or walk along the trails, and spot some wildlife like deer and boars.

Visit Museumplein, a cultural hub with several world-renowned museums like the Van Gogh Museum and Rijksmuseum. Marvel at the art and history collections, or simply enjoy the lively atmosphere.

See Amsterdam from a different perspective on a canal tour with Blue Boat Company. Admire the picturesque bridges and houses while enjoying a glass of wine and some Dutch snacks.
---
Day 5
---
Discover the fairy-tale castle of Kasteel de Haar, a stunning example of neo-Gothic architecture surrounded by lush gardens. Take a guided tour of the interior and learn about the history of the castle.

Explore the charming neighborhood of Jordaan, known for its narrow streets, brick houses, and eclectic shops. Try some traditional Dutch snacks like bitterballen and herring, and admire the street art.

End your trip on a high note with a spa treatment at Sense of Touch. Choose from a range of massages, facials, and beauty treatments, and feel the stress melt away in the serene environment.
---
Estimated Cost (USD)
Accommodation
Hostel
10-30 USD per night
Hotel
80-150 USD per night
Airbnb apartment
50-100 USD per night
Transportation
Public transportation
3-7 USD per day
Bicycle rental
10-20 USD per day
Taxi/Uber
20-50 USD per ride
Food
Street food
5-10 USD per meal
Budget restaurants
10-20 USD per meal
Fine dining
50-100 USD per meal
Activities
Museum entrance fee
10-20 USD