5 Days trip in Malta
Budget: 0 USD - 700 USD
Beach activities
City sightseeing
Cultural experiences
Festivals/events
Food exploration
Historical landmarks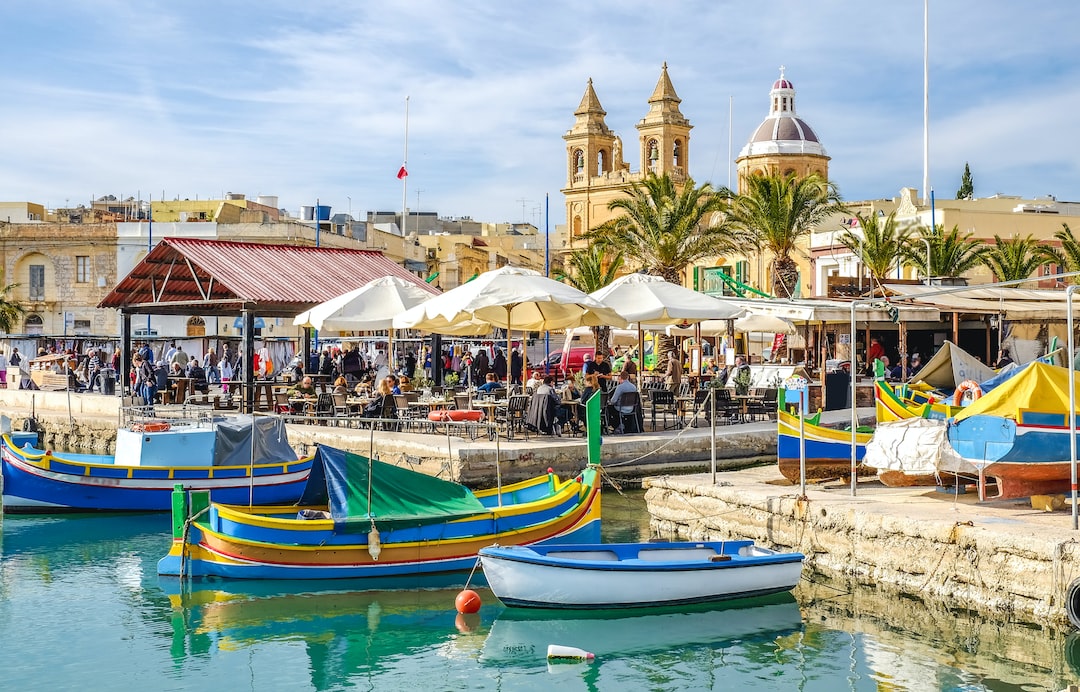 Malta is a small island nation with a rich history, beautiful beaches, stunning architecture, and warm climate. It is culturally diverse and known for its hospitality, food, and family values.
---
General Infomation
Exchange Rate of 1 USD to EUR
€0.92
Timezone
CET (Central European Time) GMT+1
Day 1
---
Swim in the crystal-clear waters of Blue Lagoon, a beautiful lagoon with white sands and turquoise waters.

Visit the opulent St. John's Co-Cathedral, a stunning Baroque church filled with artwork and history.

Enjoy a delicious Mediterranean dinner with a view at Hugo's Terrace, one of the best restaurants in the area.
---
Day 2
---
Relax in the beautiful Upper Barakka Gardens, a peaceful oasis with stunning views of the harbor.

Learn about Malta's fascinating prehistoric past at the National Museum of Archaeology.

Explore the charming medieval city of Mdina, and enjoy a traditional Maltese dinner at one of its cozy restaurants.
---
Day 3
---
Wake up early and visit the colorful Marsaxlokk Fishing Village, famous for its seafood market and picturesque harbor.

Explore the eerie underground tombs of the Hypogeum of Ħal-Saflieni, a UNESCO World Heritage Site.

End the day with a bang at the Malta International Fireworks Festival, a spectacular display of pyrotechnics over the Grand Harbor.
---
Day 4
---
Explore the fascinating Għar Dalam Cave and Museum, which displays evidence of Malta's prehistoric animal and human inhabitants.

Visit the charming Popeye Village, a movie set turned theme park, and enjoy the festive Christmas-themed activities during the winter season.

Indulge in a gastronomic feast at the Michelin-recommended Palazzo Preca, a restaurant known for its creative Maltese cuisine.
---
Day 5
---
Take a boat ride to the stunning Blue Grotto, a natural wonder of crystal-clear waters and soaring cliffs.

Learn about Malta's military history at Fort St. Elmo, a historic fortress that played a crucial role in the Great Siege of 1565.

Savor traditional Maltese cuisine at Ta' Kris Restaurant, a rustic eatery known for its delicious food and warm hospitality.
---
Estimated Cost (USD)
Food
Street Food
3-10 USD/meal
Local Restaurant
10-25 USD/meal
Fine Dining
50-150 USD/meal
Activities
Entrance fee to Museums/Historical Sites
5-15 USD/visit
Boat Tours
20-50 USD/person
Festival/Event Tickets
10-50 USD/ticket