4 Days trip in Malta
Budget: 0 USD - 300 USD
City sightseeing
Historical landmarks
Shopping
Outdoor adventures
Cultural experiences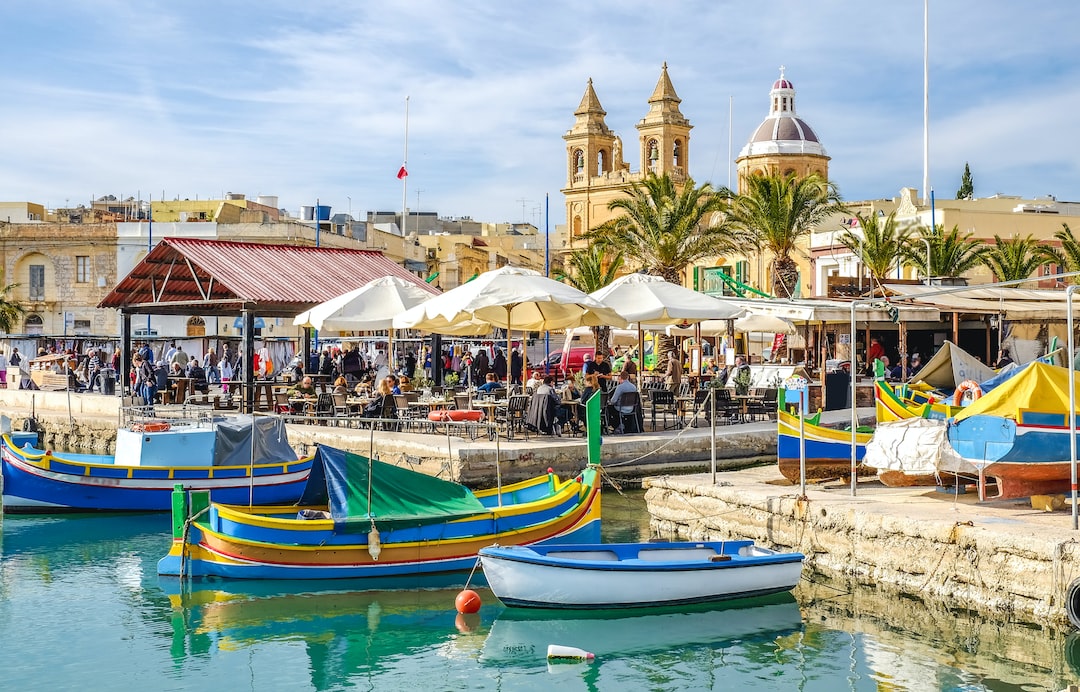 Malta is a small island nation with a rich history, beautiful beaches, stunning architecture, and warm climate. It is culturally diverse and known for its hospitality, food, and family values.
---
General Infomation
Exchange Rate of 1 USD to EUR
€0.92
Timezone
CET (Central European Time) GMT+1
Day 1
---
Visit the magnificent baroque St. John's Co-Cathedral in the heart of Valletta and admire the impressive artworks and architecture.

Take a stroll through the beautiful Upper Barrakka Gardens, enjoy the stunning view of the Grand Harbour and watch the traditional Noon Gun salute.

Enjoy some shopping or dining by the sea at the picturesque Valletta Waterfront, known for its colorful traditional Maltese boats.
---
Day 2
---
Take a boat tour at the stunning Blue Grotto, a natural cave formation on Malta's south coast, and marvel at the crystal clear water and unique rock formations.

Visit the medieval walled city of Mdina, also known as the Silent City, and walk through its narrow alleys and stunning architecture, including the impressive St. Paul's Cathedral.

Visit the Mosta Dome, one of the largest unsupported domes in the world, and learn about its interesting history and architectural features.
---
Day 3
---
Explore the picturesque Marsaxlokk Fishing Village, known for its colorful traditional boats and lively local market selling fresh seafood.

Visit the fascinating Hagar Qim Temples, a prehistoric megalithic site dating back to the Neolithic era, and learn about Malta's ancient history.

Take a ferry to the idyllic Gozo Island and explore its stunning nature, historic landmarks and charming villages, such as the famous Azure Window and Victoria.
---
Day 4
---
Visit the impressive Mnajdra Temples, another prehistoric megalithic site located near Hagar Qim, and admire its unique astrological significance and beautiful location.

Enjoy some delicious Mediterranean street food and live music at the annual street food festival in Valletta, and immerse yourself in Malta's rich culture and cuisine.

Relax and enjoy the sun, sea and sand at the beautiful Golden Bay Beach, one of Malta's most popular beaches with stunning views and clear water.
---
Estimated Cost (USD)
Accommodation
Hostel
15-30 (price per night in USD)
Mid-range hotel
50-80 (price per night in USD)
Airbnb apartment
40-70 (price per night in USD)
Transportation
Public bus
1-2 (estimated price in USD per ride)
Taxi
15-25 (estimated price in USD for short trips)
Car rental
30-50 (estimated price in USD per day)
Food
Street food
5-10 (estimated price in USD per meal)
Budget restaurant
10-20 (estimated price in USD per meal)
Fancy restaurant
50-80 (estimated price in USD per meal)
Activities
Entrance fee for historical sites
5-10 (estimated price in USD per site)
Guided city tour
10-20 (estimated price in USD per person)
Water sports (snorkeling, diving, etc)
20-50 (estimated price in USD per activity)