7 Days trip in Morocco
Budget: 3000 USD - 3000 USD
Cultural experiences
Food exploration
Historical landmarks
Outdoor adventures
Wildlife exploration
Beach activities
Shopping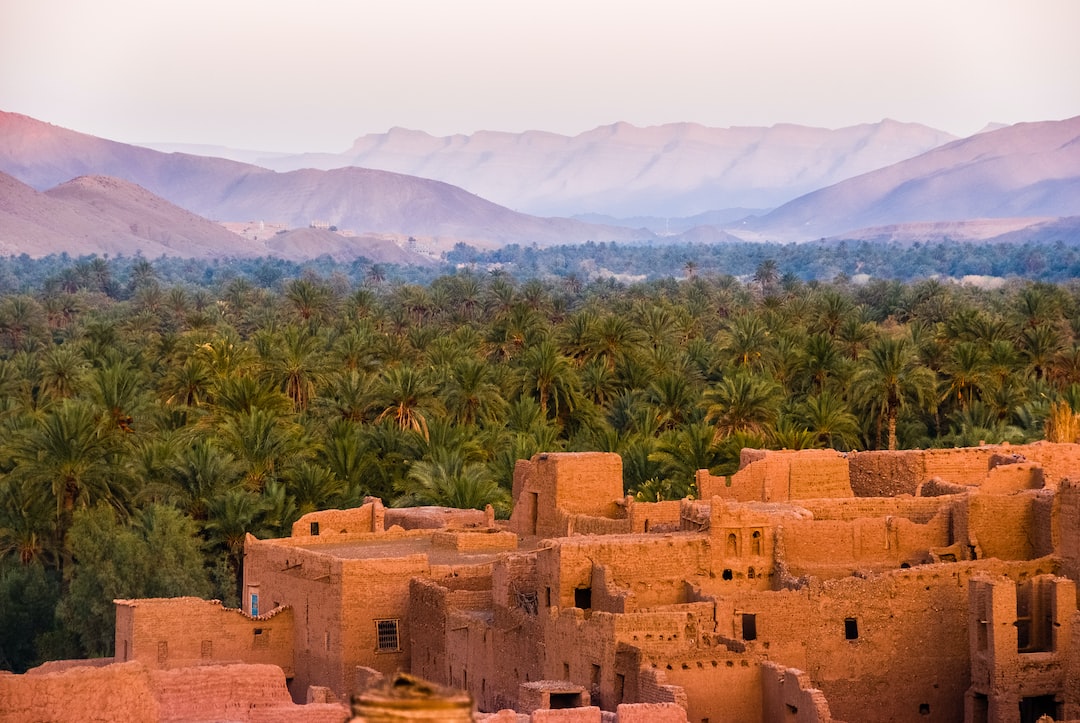 Morocco is a diverse and culturally rich country located in North Africa, with a fascinating history and stunning landscapes.
---
General Infomation
Exchange Rate of 1 USD to MAD
MAD 10.15
Day 1
---
Visit the largest mosque in Morocco with an expert guide and learn about its Islamic architecture and cultural significance.

Discover the food and shopping scene of the vibrant Old Medina, sampling local delicacies and buying souvenirs from traditional artisans.

Enjoy the sea breeze and sunset views from the modern Anfa Place promenade, with its stylish cafes, restaurants and beach clubs.
---
Day 2
---
Discover the rich history of Morocco through its archaeological treasures at the Rabat Museum, including Roman mosaics, Islamic ceramics and prehistoric fossils.

Stroll along the charming whitewashed alleys of the Kasbah district, admiring the Andalusian architecture, visiting the ancient fortifications, and tasting the local cuisine.

Observe the grandeur and elegance of the Moroccan monarchy by touring the gates, gardens and facades of the impressive Royal Palace in Rabat.
---
Day 3
---
Visit the Portuguese fortress of Mazagan in El Jadida, now a UNESCO World Heritage site, and explore its ramparts, bastions and underground cisterns.

Indulge in the natural beauty and marine life of Oualidia lagoon, with its calm azure waters, abundant birds, and fresh seafood restaurants.

Revitalize your spirits and muscles with a refreshing swim or surf session at the pristine Sidi Bouzid beach, famous for its waves and golden sand.
---
Day 4
---
Embark on a full-day excursion to the stunning Dades Valley, known for its rock formations, gorges, and Berber villages, and interact with the local people and nature.

Hike or drive through the magnificent Todgha Gorge, marveling at the towering cliffs, the streams, and the nomadic lifestyles of the Berber inhabitants.
---
Day 5
---
Explore the iconic mud-brick ksar of Ait Benhaddou, a UNESCO World Heritage site, and its surrounding kasbahs, souks, and desert landscapes.

Embark on a thrilling camel trek across the golden Erg Chebbi dunes of Merzouga, camping under the starry sky, listening to music, and sharing stories with the Berber guides.
---
Day 6
---
Wander around the charming and laid-back streets of the Essaouira Medina, marveling at the blue-and-white houses, the fishing port, and the artisanal souks.

Bask in the sun and the waves of the Atlantic Coast, surfing, swimming, or sunbathing on the sandy beaches and rocky coves of Essaouira.

Immerse yourself in the vibrant colors, rhythms, and traditions of the Gnaoua Festival, a world-renowned celebration of African music, arts, and spirituality.
---
Day 7
---
Ascend to the summit of the Agadir Oufella hill, where the ancient ruins of the Portuguese fort and the sweeping views of the city and the sea await you.

Relax and enjoy the sunshine, the water sports, and the seaside restaurants and bars of the popular Agadir Beach, one of the longest in Morocco.

Bargain and taste your way through the colorful and diverse stalls of the Souk El Had, the biggest market in Agadir, selling everything from spices to silverware.
---
Estimated Cost (USD)
Accommodation
Hostel
10-15 USD per night
Hotel
30-50 USD per night
Airbnb
20-40 USD per night
Food
Street food
1-5 USD per meal
Local restaurant
5-15 USD per meal
Fine dining
20-50 USD per meal
Activities
Visit Hassan II Mosque
15 USD
Visit the Old Medina
10 USD
Visit Oualidia Lagoon
30 USD