4 Days trip in Australia
Budget: 2000 USD - 2800 USD
Wildlife exploration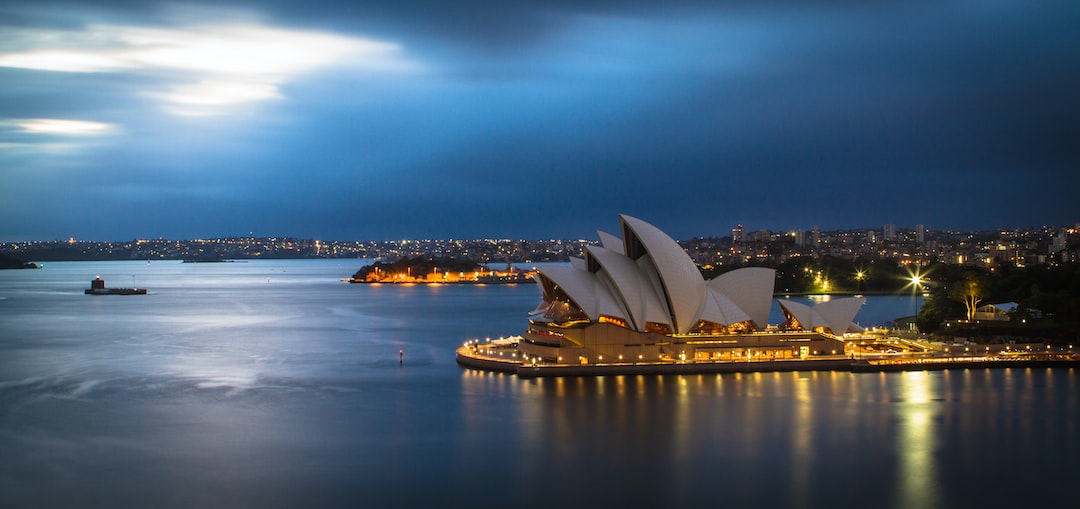 Australia is a vast and diverse country known for its breathtaking landscapes, unique wildlife, and welcoming people. From the iconic Sydney Opera House to the Great Barrier Reef, there are countless natural wonders to explore. With a rich indigenous heritage and a vibrant multicultural society, Australia offers a mix of ancient traditions and modern innovation.
---
General Infomation
Exchange Rate of 1 USD to AUD
A$1.54
Best Way to Get Around
Car
Public transportation
Airplane
Day 1
---
Explore the Perth Zoo, which is home to over 1,200 animals from around the world, including kangaroos, koalas, and Tasmanian devils.

Visit Caversham Wildlife Park and get up close and personal with iconic Australian animals such as kangaroos, wallabies, and koalas. You can even hand-feed the kangaroos!

Enjoy a peaceful evening stroll through the beautiful Kings Park and Botanic Garden. The park is home to a variety of indigenous flora and fauna, and offers stunning views of the city skyline.
---
Day 2
---
Take a ferry to Rottnest Island and spend the day exploring its pristine beaches and clear blue waters. Keep an eye out for the island's famous residents, the quokkas!

Visit Penguin Island and watch as little penguins come ashore to feed their chicks. You can also spot other wildlife such as sea lions and dolphins.

Take a quick walk to The Old Mill, one of Perth's oldest landmarks. Learn about the mill's history and take in the stunning architecture.
---
Day 3
---
Embark on a day trip to Hyden and visit Wave Rock, a natural rock formation that resembles a breaking ocean wave. Take a hike through the surrounding bushland to see other rock formations and wildlife.

Take a scenic drive to Margaret River and visit Boranup Forest, home to towering karri trees and a variety of flora and fauna. Take a walk through the forest and enjoy the serenity of nature.

End the day with a peaceful evening stroll along the Busselton Jetty, one of the longest wooden jetties in the world. Take in the stunning views of the Indian Ocean and keep an eye out for sea life.
---
Day 4
---
Take a tour of the Swan Valley wine region and visit some of Western Australia's best wineries. Enjoy wine tastings and learn about the region's history and winemaking process.

Visit the Fremantle Markets and browse a variety of local food vendors and artisanal crafts. Grab a bite to eat and purchase unique souvenirs.

End the trip with a visit to Elizabeth Quay, a waterfront entertainment precinct that offers stunning views of the Swan River and city skyline. Grab a drink, relax, and take in the atmosphere.
---
Estimated Cost (USD)
Accommodation
Hostel
25-35 USD per night
Budget Hotel
50-70 USD per night
Airbnb
40-100 USD per night
Transportation
Public Transport
5-10 USD per day
Uber/Grab
20-30 USD per day (depending on distance and frequency)
Bicycle Rental
20-35 USD per day
Food
Street Food
5-15 USD per meal
Mid-range Restaurant
20-40 USD per meal
Fine Dining Restaurant
50-100+ USD per meal
Activities
Rottnest Island Wildlife Tour
80-100 USD
Penguin Island Adventure
70-90 USD