7 Days trip in China
Budget: 3000 USD - 3000 USD
Cultural experiences
Historical landmarks
Outdoor adventures
Spa and wellness retreats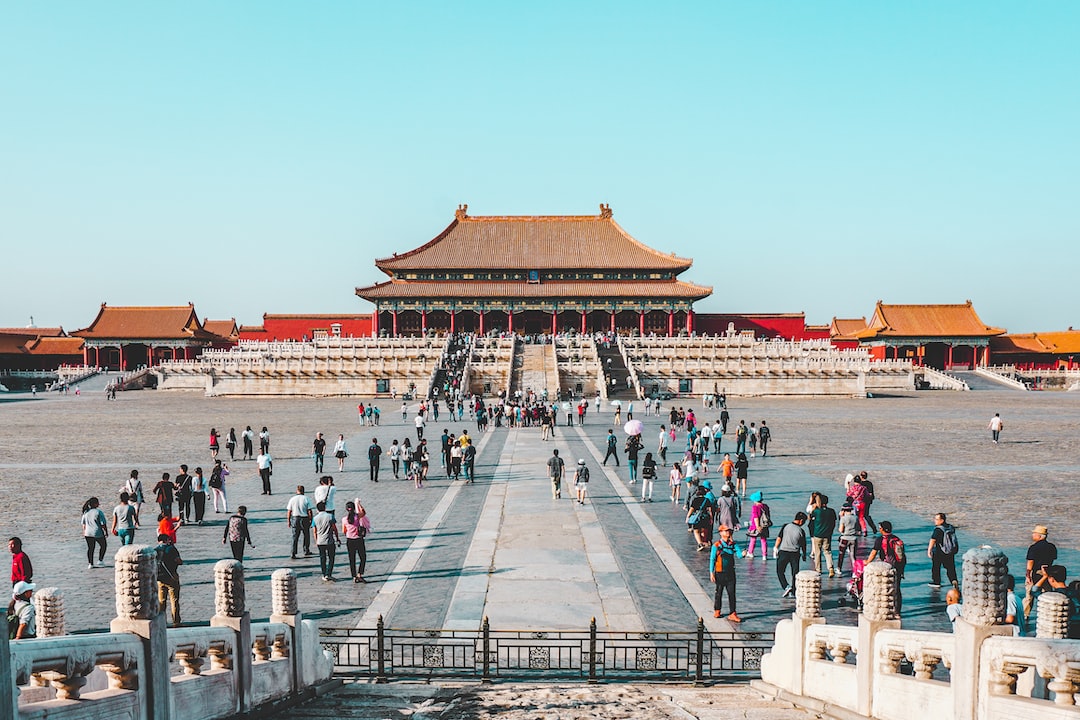 China is a populous and diverse country with a rich cultural heritage and rapidly developing society. It has a complex history and a varied geography, with a rapidly growing economy and significant global influence.
---
General Infomation
Exchange Rate of 1 USD to CNY
CN¥7.25
Language
Mandarin Chinese
Cantonese
Shanghainese
Fujianese
Hakka
Tibetan
Uyghur
and many other regional dialects
Day 1
---
Visit the UNESCO-listed Stone Forest, a scenic karst landscape with innumerable limestone pillars. Enjoy a hike through the scenic area and breathe in the fresh mountain air.

Stroll through the serene Green Lake Park, a popular local spot. Take a boat ride or just sit and relax as you watch locals dance and sing.

Indulge in local flavors and snack on Yunnan specialties like guoqiao mixian and xiaogao, or try some of the city's famous tofu pudding.
---
Day 2
---
Explore Lijiang's UNESCO-protected old town, filled with ornate Naxi architecture and picturesque stone bridges over canals. Visit landmarks like the Mu Palace and Wangu Pavilion for stunning vistas.

Take a scenic cable car ride up to the majestic Jade Dragon Snow Mountain and admire the views from Glacier Park. See traditional Naxi performances and learn about the local culture at the Yulong Snow Mountain Museum.

Wander the colorful Sifang Street and savor Lijiang-style barbeque, local snacks, and Lijiang Baba, a savory wheat-flour pancake. Shop for souvenirs like traditional textiles at the street's boutiques and market stalls.
---
Day 3
---
Visit the stunning Baishuitai terraces, a natural wonder of white rock pools and turquoise water. Take a hike up to the Yulong Snow Mountain overlook for even more breathtaking views.

Explore the impressive Songzanlin Monastery, one of the largest Tibetan Buddhist monasteries in Yunnan. Learn about Tibetan history and culture while admiring the intricate architecture and artwork.

Satisfy your hunger with local Shangrila specialties like hand-pulled noodles, yak meat dishes, and butter tea. Stroll around Dukezong Old Town and enjoy the unique Tibetan-style architecture and souvenir shopping.
---
Day 4
---
Enter Kunming's oldest and largest Buddhist temple, and observe locals practicing their faith. Soak up the serenity of the lovely gardens and historic architecture.

Enjoy a leisurely boat ride on the scenic Dianchi Lake, and indulge in some pampering at the nearby hot springs resorts for ultimate relaxation.

Immerse yourself in Kunming's bustling street food culture and sample the exotic delicacies like the famous Crossing the Bridge Noodles, Xinjiang-style BBQ, and local rice-flour cakes.
---
Day 5
---
Venture out to quaint Baisha Village, and witness the murals at the historic Baisha Murals. Browse around traditional handicraft workshops and enjoy the tranquil village scenery.

Relax in the peaceful environs of Black Dragon Pool Park, and snap photos of the breathtaking views of the snow-capped Jade Dragon Mountain. Treat yourself to a nice foot massage to rejuvenate your tired feet.

Satisfy your dinner cravings with some popular BBQ street food at the Lijiang Bar Street. Try exotic snacks like fried scorpions, as well as fresh fruits, juices, and beers.
---
Day 6
---
Embark on a thrilling hiking adventure at the UNESCO-recognized Tiger Leaping Gorge, known for its breathtaking views of the Jinsha River and the snow-capped peaks. Customize your hiking trail depending on your preferences.

Watch the sunset over the stunning Napa Lake and enjoy a peaceful walk around the shoreline. Indulge in a rejuvenating soak and massage at a nearby hot springs resort, and stargaze in the clear night sky.
---
Day 7
---
Step into the Kunming Nationalities Village, and explore the diverse cultures of over 20 ethnic groups from Yunnan. See live shows, try ethnic foods, and even ride a camel or a horse.

Hike up the scenic Hongta Mountain, and marvel at the panoramic views of Kunming city and Dianchi Lake. Visit the World Horticultural Exposition Garden, featuring dozens of themed gardens and exhibitions.

End your trip on a fragrant note, and visit the Kunming International Flower Auction, the largest flower trading center in Asia. Stroll around the flower displays and marvel at the beauty, or enjoy a relaxing spa treatment.
---
Day 0
---
---
---
Estimated Cost (USD)
Accommodation
Hostel
15-25 USD per night
Hotel
50-100 USD per night
Airbnb
25-50 USD per night
Food
Street Food
1-5 USD per meal
Fancy Meal
20-50 USD per meal
Activities
Entrance Fee for Historical Landmarks
5-20 USD per person
Outdoor Adventures (e.g. hiking, biking)
10-50 USD per person
Spa and Wellness Retreats
50-200 USD per session