7 Days trip in Egypt
Budget: 250 USD - 2250 USD
City sightseeing
Beach activities
Food exploration
Nightlife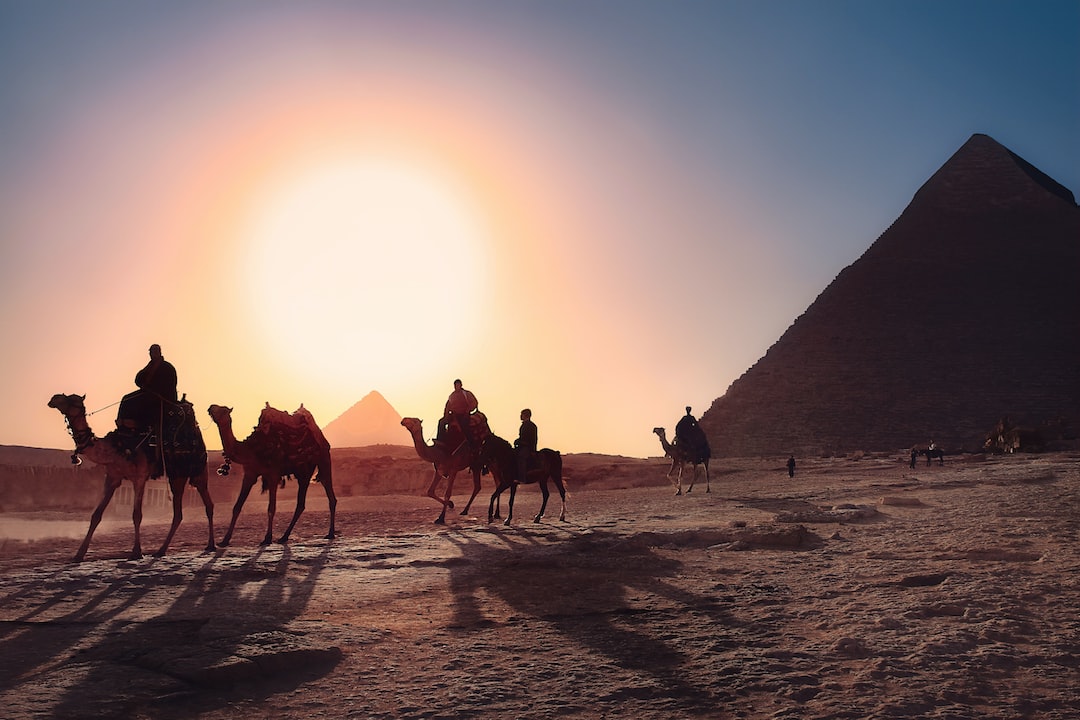 Egypt is a North African and Middle Eastern country known for its ancient civilization, historic monuments, and cultural heritage.
---
General Infomation
Exchange Rate of 1 USD to EGP
EGP 30.93
Day 1
---
Take a boat tour to the Giftun Islands and spend the day exploring the pristine beaches and crystal-clear waters. Snorkeling and diving opportunities are also available.

Visit the El Mina Mosque, a beautiful structure that is one of the city's largest mosques. Take in the intricate details and learn about the Islamic heritage of Hurgada.

Head to Papa's Beach Club for a night of live music, dancing, and delicious food. Enjoy views of the Red Sea while sipping on cocktails and mingling with fellow travelers.
---
Day 2
---
Take a day trip to Luxor and explore the city's rich history and culture. Visit the Valley of the Kings, the Karnak Temple, and the Luxor Temple.

Satisfy your cravings for American cuisine at the Hard Rock Cafe. Enjoy live music and a vibrant atmosphere while sipping on classic cocktails.
---
Day 3
---
Spend the day on Mahmya Island, a secluded paradise with serene beaches and delicious food. Snorkel in the turquoise waters or simply relax with a book by the shore.

Take a stroll around Hurgada and explore the city's vibrant streets. Visit the GoBus station and observe the hustle and bustle of commuters and vendors.
---
Day 4
---
Embark on an adventure to Mons Claudianus, an ancient Roman quarry that produced granite for various monuments and buildings. Explore the remains of the quarry and learn about its history.

Experience the vibrant nightlife scene at Little Buddha, a popular restaurant and club that offers a diverse menu and a lively atmosphere.
---
Day 5
---
Swim and play with wild dolphins in their natural habitat at Dolphin House. Snorkel and explore the colorful coral reefs and marine life.

Dine at one of the many restaurants in Makadi Bay, a popular destination for foodies. Browse the shops and mingle with locals in the lively town center.
---
Day 6
---
Spend the day at Sharouna Beach, a serene and secluded escape from the crowds. Swim, paddleboard, and sunbathe in peace.

Try out the famous burgers and fries at Cal's Burger, a popular eatery that specializes in American cuisine and craft beers.
---
Day 7
---
Experience the thrills and spills of Makadi Water World, a premier water park that features a variety of slides, rides, and attractions for all ages.

Savor the flavors of fusion cuisine and cocktails at Spectra Restaurant & Cafe, a trendy spot that boasts stunning views of the Red Sea.
---
Estimated Cost (USD)
Accommodation
Hostel
10-20 USD per night
Hotel
50-100 USD per night
Airbnb
30-80 USD per night
Transportation
Public Bus
0.5-1 USD per ride
Private Car
50-100 USD per day
Food
Street Food
1-5 USD per meal
Mid-range Restaurant
10-20 USD per meal
Fine Dining
50-100 USD per meal
Activities
Snorkeling Trip
50-100 USD per person
Visit to Archaeological Sites
5-20 USD per entrance
Nightclub Experience
10-50 USD per person